Hilaria Baldwin Speaks Out After Controversy Over Her Heritage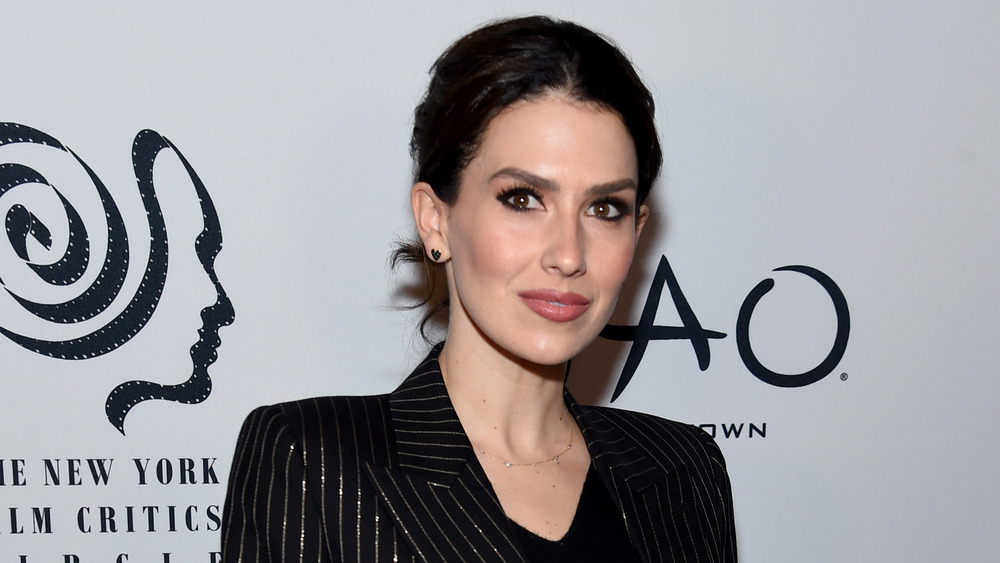 Jamie Mccarthy/Getty Images
It's another week, another controversy for Alec Baldwin's wife, Hilaria. Last week, the yoga teacher and mom of five took to Instagram in response to mean comments about her postpartum body. The whole thing started after Baldwin initially posted a photo of herself in her underwear, holding her new baby. Then, comedian Amy Schumer reposted the photo as her own mock Christmas card. Funny? Kind of. But the longtime body inclusivity advocate clapped back after claiming shaming had started spiraling out of control online, with some social media users questioning how a mom could possibly look so good after having a baby.
This week, Baldwin is defending herself following new questions about her name and heritage (via Page Six). "I've seen chatter online questioning my identity and culture," Baldwin captioned the seven-minute Instagram video, adding, "This is something I take very seriously, and for those who are asking— I'll reiterate my story, as I've done many times before."
"I was born in Boston and grew up spending time with my family between Massachusetts and Spain," the 36-year-old goes on to explain. But interestingly, according to Page Six, the lifestyle expert's bio on her agency's website lists her birthplace as Mallorca, Spain. And this is seemingly only part of the confusion.
Hilaria Baldwin answers more questions about her name and accent
Baldwin's accent seems to be another sticking point with confused fans and followers, with a social media post noting about the star, who went by a different name back then, "I went to high school with her. She was perfectly nice and serious about ballroom dancing. Her name was indeed Hillary Hayward-Thomas and she did not have her current accent."
The mom to many answers her questioners in the video, explaining, "I am that person, if I've been speaking a lot of Spanish, I tend to mix them or if I'm speaking a lot of English, I mix that, it's one of those things I've always been a bit insecure about."
About her name, Baldwin goes on to clarify, "When I was growing up, in this country I would use the name Hillary, and in Spain I would use Hilaria and my family, my parents, call me Hilaria." Before meeting her now-husband, the fitness buff says she opted to go with just Hilaria to avoid confusion.
"Ultimately, this boils down to this idea where this is a country of a lot of different cultures and I think that we can be different parts of ourselves with different people," she summed up her response, also noting about why she chose to address these issues, "I care because my thing is about being authentic — and then if people say I'm not being authentic, it hurts my feelings ... I don't really understand why it's turning into such a big thing."