Amy Schumer Weighs In On Hilaria Baldwin's Accent Controversy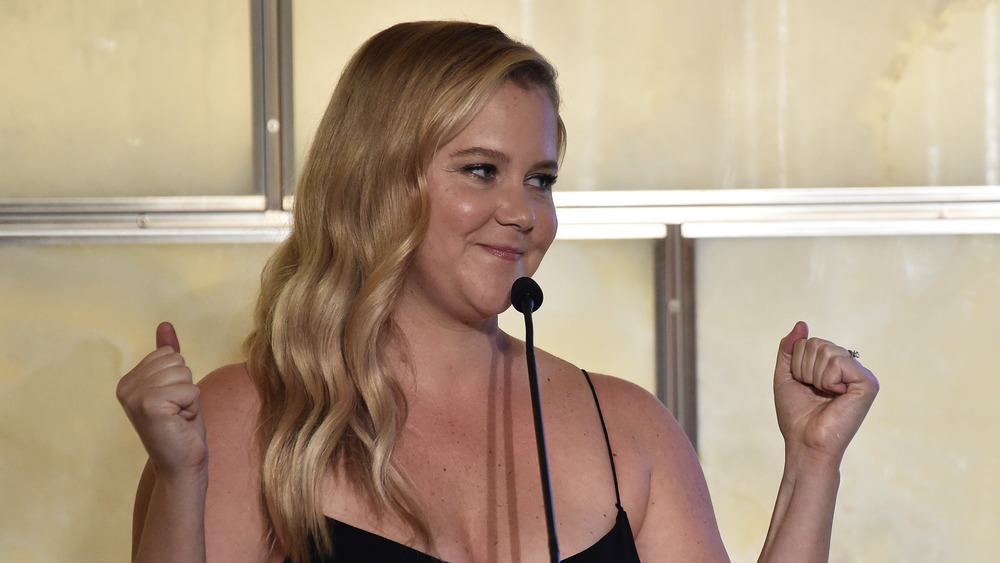 Steven Ferdman/Getty Images
This week, Hilaria Baldwin, former dancer and wife of actor Alec Baldwin, took to Instagram to clear up rumors that she was purposefully exaggerating her Spanish heritage by changing her name from Hillary to Hilaria and, according to some critics, adopting a fake Spanish accent (via CNN). In a seven minute Instagram video, Baldwin said, "I was born in Boston and grew up spending time with my family between Massachusetts and Spain... if I've been speaking a lot of Spanish, I tend to mix them or if I'm speaking a lot of English, I mix that, it's one of those things I've always been a bit insecure about."
Of course, Baldwin's defenses didn't stop Twitter from cracking jokes. On Sunday, comedian Amy Schumer weighed in on the controversy, posting a since-deleted Instagram photo where she wore a gigantic floppy hat and sunglasses, looking like she'd come right from the beach (via Page Six). Schumer captured the photo, "I get it. I went to Spain a couple times and loved it too." She also included a cucumber emoji, referencing Baldwin's appearance on Today where she appeared to have trouble remembering the English word for cucumber.
Amy Schumer has a history of joking about Hilaria Baldwin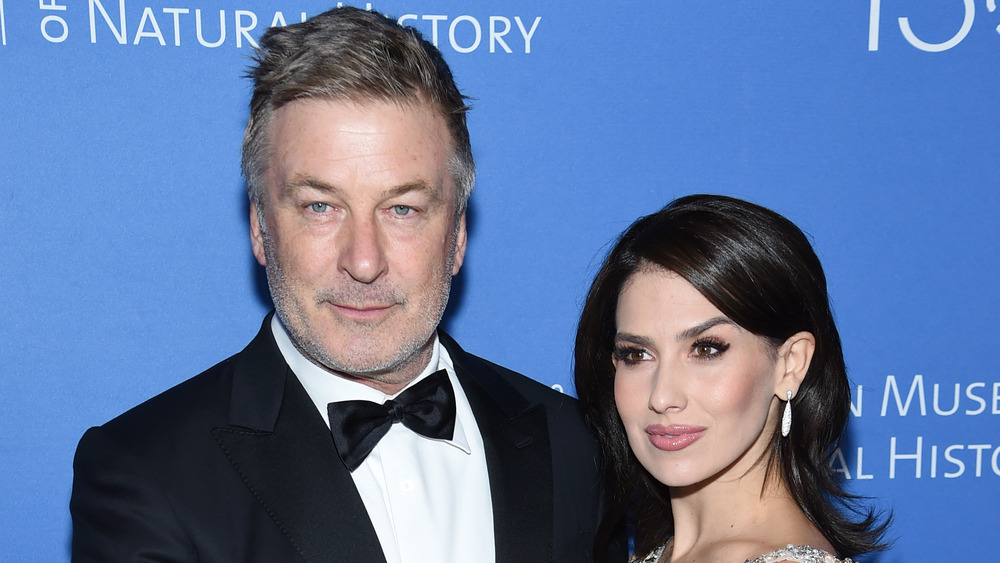 Jamie Mccarthy/Getty Images
The cheeky Instagram post wasn't the first time Schumer had joked about Baldwin on social media. A few weeks prior, when Baldwin shared an Instagram photo where she held her newborn son wearing just underwear and a bra. Schumer reposed Baldwin's photo, pretending it was her own Christmas card. 
Baldwin responded with another Instagram video, where she explained that while she didn't understand Schumer's joke, she wasn't holding a grudge. "I love jokes, I love making fun of myself, I love when other people make fun of me. What is the point in living life if you're not laughing?" Baldwin said (via E! News). However, Baldwin noted that some of the comments on Schumer's post had devolved into body shaming. Schumer took down her post, and apologized in Baldwin's comments. Whether Baldwin brushed off Schumer's most recent joke has yet to be seen.