Why These Wonder Woman Cameos Are So Special To Gal Gadot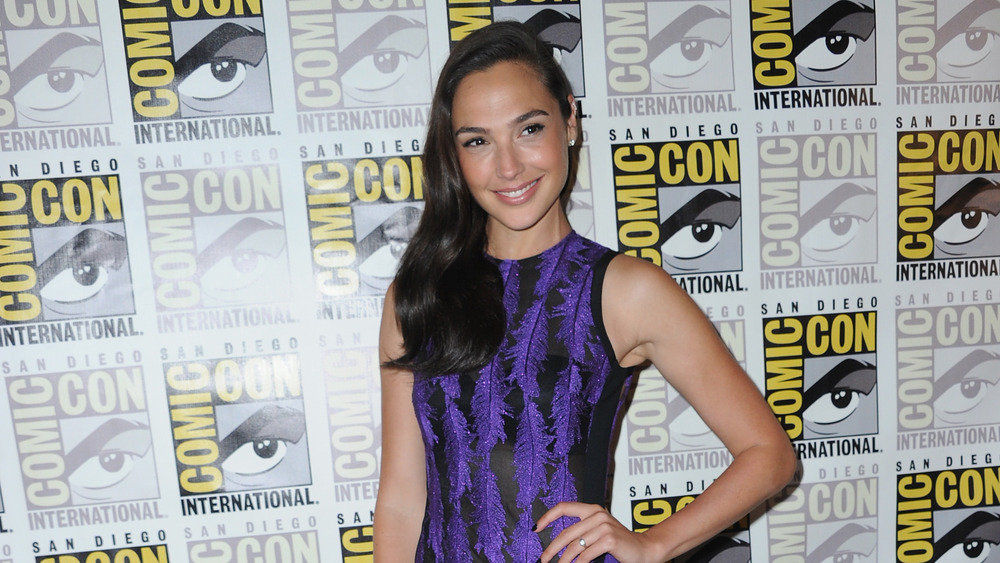 Albert L. Ortega/Getty Images
Gal Gadot rocketed to fame with her performance as Wonder Woman in the 2016 film of the same name, and she's back to saving the world in WW84 in theaters and on HBO Max. No spoilers here, but in the Christmas scene, you can see both of Gadot's real life daughters and husband in the background as well as the son of director Patty Jenkins. In an interview with GoodDayDC's Kevin McCarthy, she explained just how important that was to her. 
"I have two daughters, both of them appeared. My oldest one appeared with Asa, Patty's son, and then my youngest one, whom I was pregnant with during the reshoots for Wonder Woman, the first one, was there with my husband."
Gadot continued, "This movie is more than just a movie for us, for me, for Patty. It completely changed my life and the amount of labor and thought and emotions that we put into the movie is just a lot. I couldn't have done my movie without the support of my amazing family, and to have them captured in the film with me meant a lot. An amazing, amazing souvenir that we will cherish forever."
If you want to spot them, Alma, 9, is the one who accidentally hits her mother's character with a snowball and Maya, 3, is riding on a carousel with her father, Yaron Varsano, next to her (via Today).
Her daughters were in the first Wonder Woman too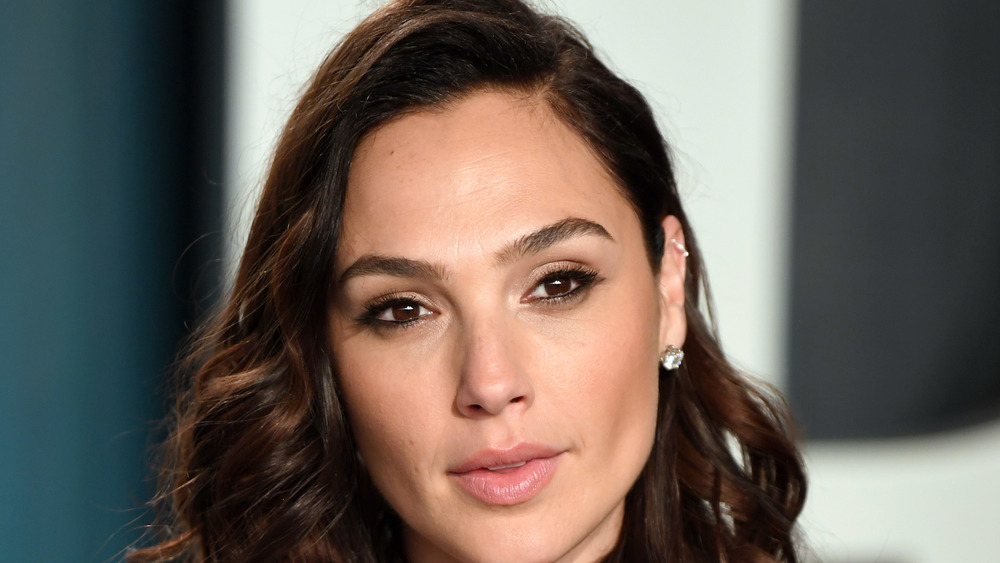 Karwai Tang/Getty Images
While Maya was technically in the first Wonder Woman, since Gadot was pregnant with her during filming, Alma definitely made an appearance. And she had some thoughts about it. Gadot explained to Jimmy Fallon back in 2017, how her daughter is taking it all in stride. "[Alma's] like the best thing ever to me, she's my daughter, but whenever people talk to me about Wonder Woman, she completely takes the conversation. She's like, 'Listen, we've been to London. It's been amazing. I was working on set, too, but I was four — three, four — so I didn't do all the takes. It was cold, and they dressed me like a poor girl, so I didn't want to do it [a cameo] because I don't want to be famous. But honestly, every woman is a Wonder Woman. My mom is just the biggest one because she does the movie."
Here's hoping if there's a third Wonder Woman movie with Gadot, the family gets another chance for a special memory.