The Dolly Parton Song 25% Of People Like More Than Jolene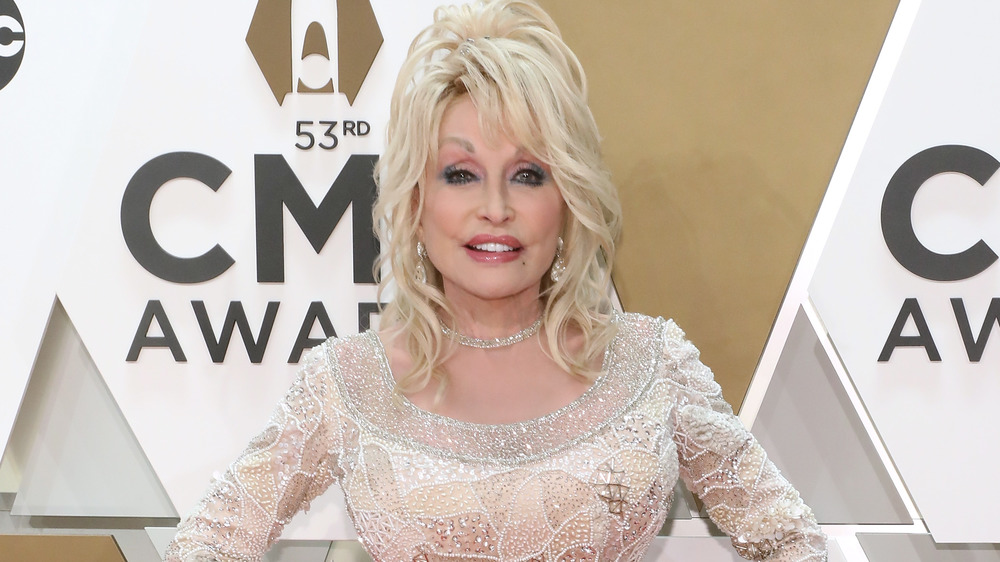 Taylor Hill/Getty Images
Icon Dolly Parton is more than just a country music legend, as her music resonates with fans all over the world. She has had 25 No. 1 hits throughout her storied career and has become a household name. With certified hits like "Yellow Roses," "Islands in the Stream" (with Kenny Rogers), and "Think About Love" under her belt, Parton has revamped the music industry and country genre one note at a time (via Billboard).
Parton's Netflix anthology series Dolly Parton's Heartstrings has also expanded her fan base and brought her songs to music lovers of all ages with each episode drawing inspiration from her hits (via Rotten Tomatoes). Her entire music catalog is beloved by most, which put The List to the task of finding out which song is the best once and for all. We ran a survey of more than 600 people and had respondents choose from five of Parton's top classics. The winner was not that surprising, but the race was closer than we thought it would be.
Fans agree that 'Jolene' reigns supreme, but the runner up was a nice surprise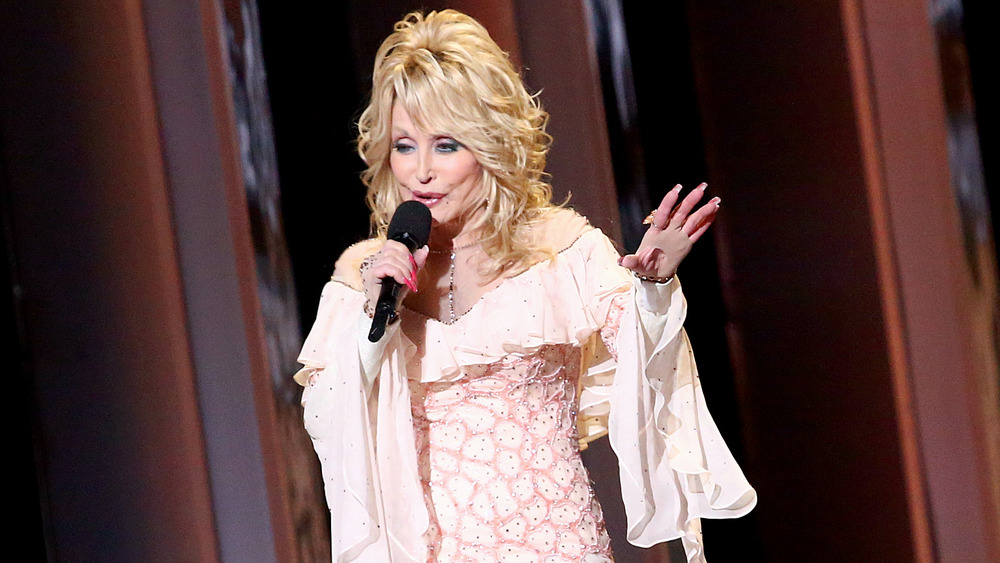 Terry Wyatt/Getty Images
In The List's survey, Dolly Parton's "Jolene" took the top medal with 29.82% of the votes. What makes "Jolene" well-loved and karaoke gold is its catchy chorus and, of course, how much it means to Parton. Shockingly, this sensational song about jealousy was inspired by a random, sweet encounter that the singer had with a young girl named Jolene. Parton loved her name so much that she made a song out of it. But in true Dolly Parton fashion, she then used bits of her personal life, namely a bank teller attempting to flirt with husband Carl Dean, to add a second layer to the iconic tune (via Good Housekeeping).
The runner-up was "9 to 5," which received 25.86% of the votes. This song's relatable lyrics — "Working 9 to 5 / What a way to make a livin' / Barely gettin' by / It's all takin' and no givin'" — makes it an instant classic. Even the iconic movie of the same name, featuring Parton, Jane Fonda, and Lily Tomlin, brings up important themes that are still relevant today, such as sexism and a healthy work-life balance (via Rolling Stone).
Third was fan-favorite "I Will Always Love You," which understandably melted the hearts of 25.70% of voters, followed by "Coat of Many Colors" with just 8.57%. In last place was "My Tennessee Mountain Home," which only received 5.77% of the votes. Whatever your favorite song is, Parton's musical influence always has and always will have a long-lasting impact on both the music industry and fans alike.