Here's How Much Saffron Burrows From You Is Worth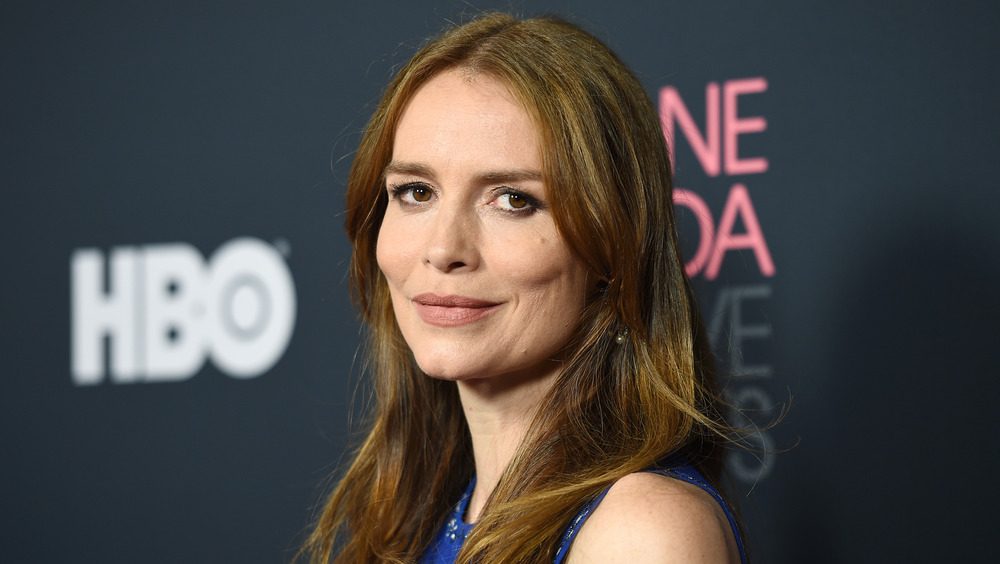 Kevork Djansezian/Getty Images
English actress Saffron Burrows is enjoying something of a career resurgence thanks to her high-profile role in You. The Netflix mega-hit, which sees Gossip Girl himself, Penn Badgley, running amok as a sexy stalker, is gearing up for its third season and Burrows' fan fave character, Dottie, is slated to return alongside it. In fact, as Deadline reported in November 2020, she was upped to series regular. Although many viewers will have only gotten to know the stunning Brit through her Netflix work, for a whole swathe of fans, Burrows will always be the dastardly Dr. Susan. 
Her mad scientist in 1999 sharksploitation movie Deep Blue Sea was the kind of character audiences loved to hate — to the extent that, following test screenings, the ending was reworked —  but Burrows made her mark on horror fans in a very profound way regardless (via SyFy). 21 years later, she's assuredly a Hollywood mainstay. And Burrows has the impressive bank balance to prove it, too. 
Acting was always Saffron Burrows' passion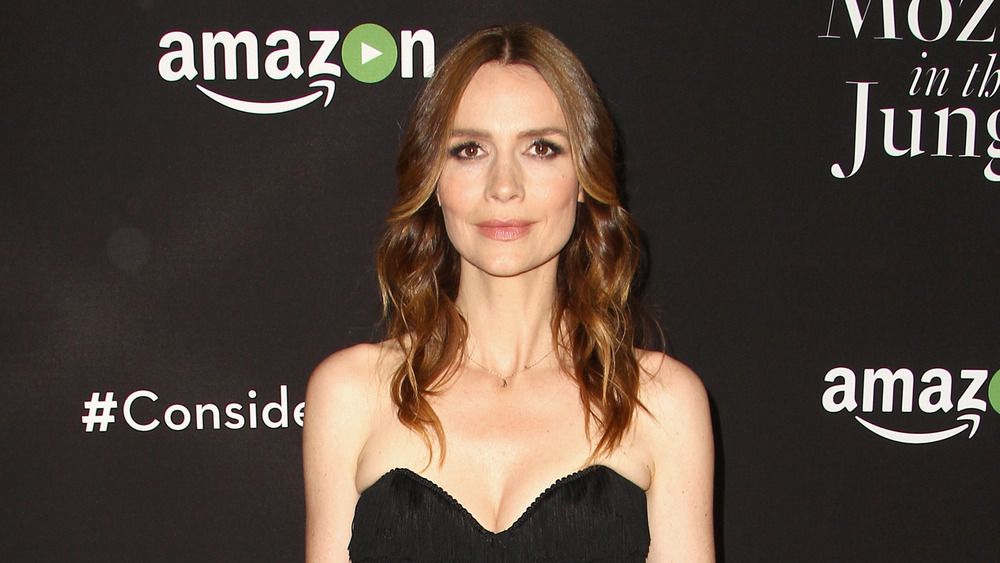 Tommaso Boddi/Getty Images
She might not necessarily be a household name, but the English actress has a ton of great roles to brag about. Her IMDb page is teeming with take-notice turns in the likes of Mozart in the Jungle, Marvel's Agents of S.H.I.E.L.D., Law and Order: Criminal Intent, and Boston Legal alongside many, many others. In a 2016 interview with Harpers Bazaar, Burrows revealed she'd wanted to be an actress since a very young age, particularly after accompanying her mother to the theater. 
"She had friends who were actors, and I remember thinking the theatre world was incredibly exciting," the You star recalled. However, Burrows did have a back-up career just in case things didn't work out for her, as she hilariously revealed. "Mini-cab driver," the actress admitted, noting, "My brother still mentions it, every time I drive him around London. I know all the back routes." 
The You star has more than earned her spot in Hollywood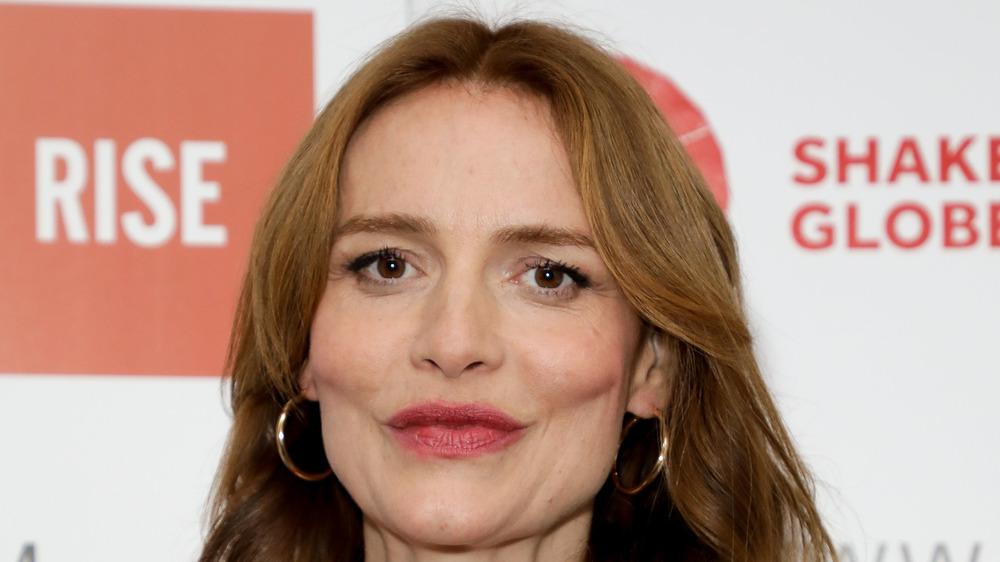 David M. Benett/Getty Images
Speaking to The Guardian in 2020, the English starlet admitted she wanted to be a politician at one stage, too. However, she started her career as a teenage model, in Paris, living with a bunch of other girls. She's been writing a script, "about what took place in the Paris fashion industry, and the oppression of mostly working-class girls from all over the world." Burrows gushed, "Writing was a brilliant discovery. It gave me an outlet that was not about other people's schedules or time. I found it the most wonderful way of not feeling impotent at work and stuck."
She's certainly somebody who makes things happen, rather than waiting around for someone else to give her permission, frequently dismissing scripts where the female characters aren't sufficiently strong or complex. That attitude has stood to her, with Celebrity Net Worth advising Burrows is worth $10 million to date. That's a lot of shark-based scientific research (Dr. Susan would be proud).