The Real Meaning Of Emma Roberts' New Baby's Name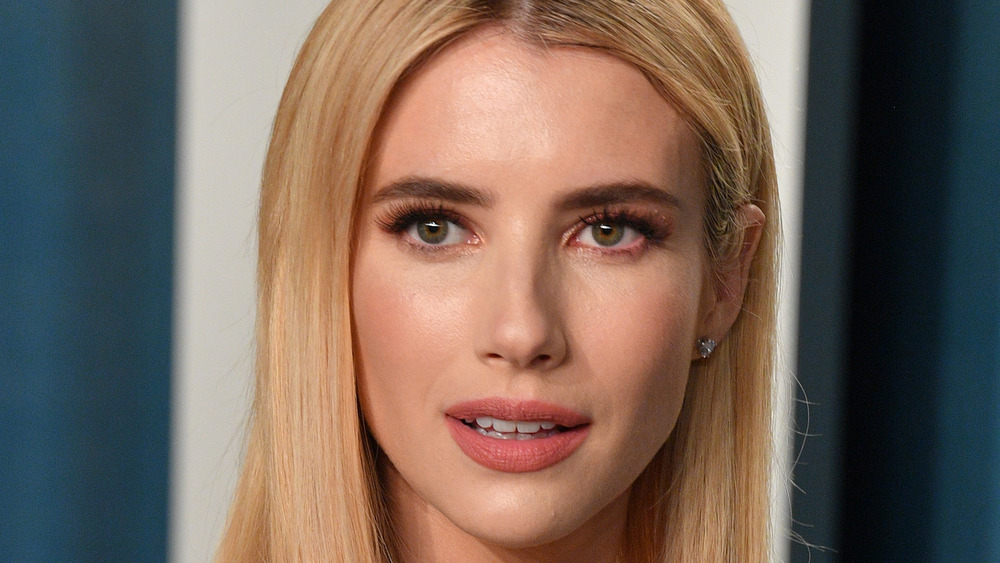 George Pimentel/Getty Images
Emma Roberts is officially a mom! The actress and her boyfriend Garrett Hedlund welcomed a baby boy just days after Christmas according to Us Weekly. TMZ is reporting the tot weighed in at a hefty 9 pounds! The outlet also notes the little boy's name is Rhodes.
According to Page Six, the niece of iconic actress Julia Roberts confirmed she was having a boy in August. The 29-year-old new mom and the 36-year-old new dad were first linked as a couple in March of 2019, Us Weekly reports. It would be just over a year later that news broke the actors were expecting their first child together. 
Roberts has been open about her struggle with infertility given a diagnosis of endometriosis (via Refinery 29). As she told Cosmopolitan during her pregnancy, "Ever since I was little, I wanted to have a baby, in theory." But upon learning that she had endometriosis, Roberts shares, "I was told, 'You should probably freeze your eggs or look into other options.'"
Emma Roberts' tough road to baby ended with Rhodes
The new mama shared in the Cosmo interview, "I did freeze my eggs eventually, which was a difficult process." But, she also noted, "It sounds cheesy, but the moment that I stopped thinking about it, we got pregnant." Roberts also confided, "But even then, I didn't want to get my hopes up. Things can go wrong when you're pregnant. That's something you don't see on Instagram. So I kept it to myself, my family, and my partner, not wanting to make grand plans if it wasn't going to work out."
But after that worry and heartache, baby Rhodes is here! We must say we love his name — it's not too unique but also not super common. According to The Bump, Rhodes is a moniker of German origin and it means "where roses grew." BabyCenter notes the name is not overly popular, ranking 2,349th in 2020 — but the name did grow in popularity since 2019. Incidentally, Rhodes can also be a girl's name.
Here's wishing Roberts, Hedlund, and their sweet newborn baby boy every happiness!