The Truth About Cardi B's Feud With Peppa Pig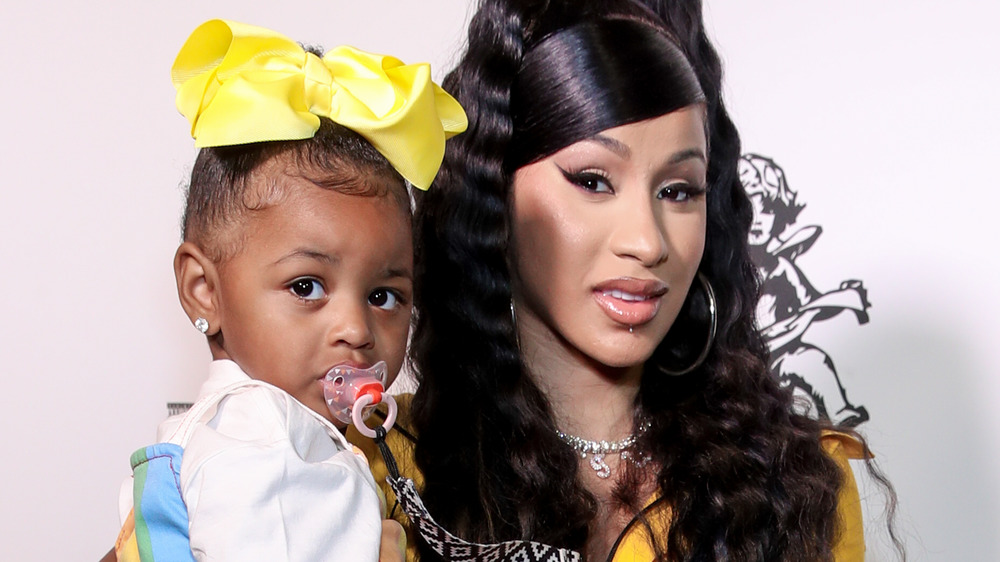 Rich Fury/Getty Images
Cardi B is no stranger to feuds. Most notably, she has engaged in an on-again-off-again quarrel with her sometimes-husband Offset — which often plays out over social media. The rapper has also entertained public tiffs with Nicki Minaj and Azealia Banks (via E! Online). But we reckon the star mom's latest feud is one for the record books. Because this time, Cardi B is mad at a cartoon character. We speak of none other than the iconic animated British animal, Peppa Pig — and no, this isn't a joke (via Hollywood Life).
The 28-year-old took to Twitter to call out the pink porker in quite graphic language, we might add. "My baby been watching peppa pig," the angry mama shared on the site, going on to note her specific grievance with the show as it pertains to her 2-year-old daughter Kulture: "And now Everytime she sees a wetpuddle [sic] she wants to stomp on top of it."
Cardi went on to share, "That s**t gets me so tight !" F*****g up her uggs......Deum you peppa pig ...COUNT YOUR F*****G DAYS!"
But interestingly, it seems Cardi B isn't the only parent who has some, er, beef with Peppa.
Cardi B is not alone in despising Peppa Pig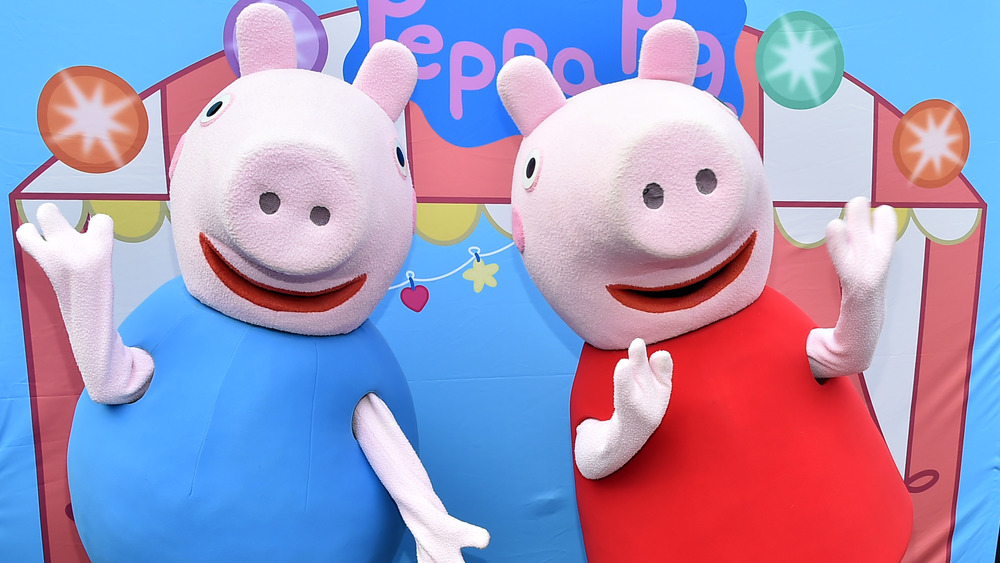 Theo Wargo/Getty Images
Parents quickly chimed in in response to Cardi B's post about Peppa Pig, venting their own frustrations with the character. "Just wait until she speaks with a British accent," cautioned one been-there-done-that parent. This was a sentiment that many parents echoed, after experiencing the annoying side effect from their own kiddos.
Another commenter told Cardi, "At least it's not caillou," referring to another show many parents simply can't stand (via HuffPost). Meanwhile, someone else with experience with Peppa opined, "This is the nightmare of every parent. also have you seen how peppa treats her father? She's sure a bad example for kids." Seconded another parent, "And peppa pig is mad disrespectful lol all my son watches."
So it seems Cardi's Peppa hatred is not without empathizers, well, everywhere. In fact, according to Good to Know, Peppa draws ire from many, for many reasons, ranging from her fat shaming of her father, to her incessant puddle jumping and whining, to her irritating snort. So, parents, you've been warned!