Jill Duggar Reveals Her Courtship Wasn't How It Was Portrayed On The Show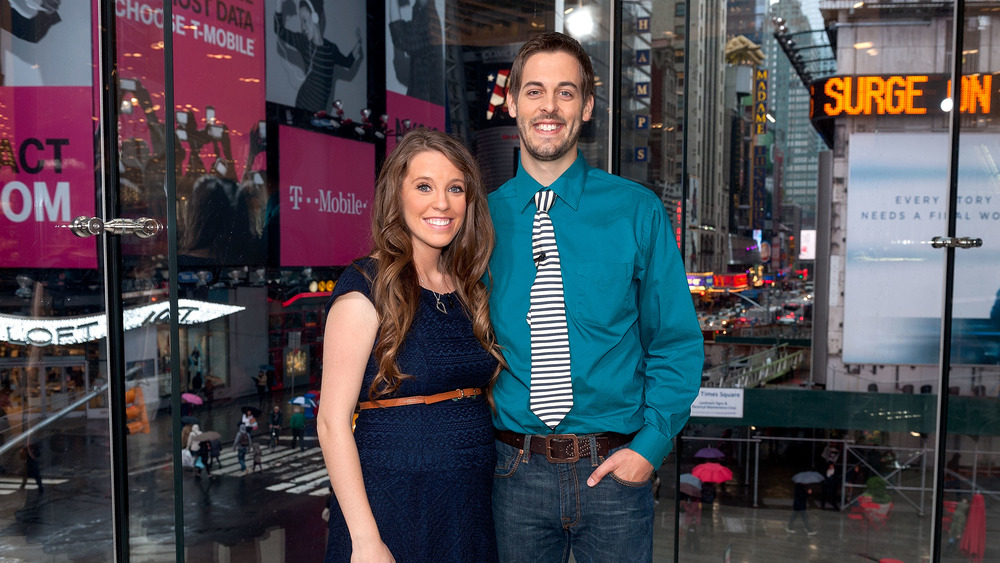 D Dipasupil/Getty Images
Jill Duggar-Dillard was the first of the 19 Kids and Counting daughters to enter a courtship. She began courting her now-husband Derick in 2013, but the pair revealed in a November 23 YouTube video that, as is the case for most reality TV shows, not everything went down the way it looked on screen.
Firstly, they cleared up that Jill's parents — Michelle and Jim Bob Duggar — didn't give them rules to follow during their courtship. They set those standards for themselves. "We were encouraged" by her parents to make rules, Jill said, "but we probably would've done that anyway."
Those rules included having chaperoned dates, abstaining from most physical touching — including holding hands — until engagement, and abstaining from sex until marriage. Because they didn't know each other prior to courting (Derick was doing humanitarian work in Nepal at the time), they spent hours on Skype chatting about their expectations and getting closer. "It's important actually to have some deep conversations before you want to date," Jill explained, calling it "pre-dating" or "pre-courting."
She and Derick were initially introduced by Jim Bob, per CheatSheet, and contrary to what the show portrayed, he and Michelle "were not on all of the Skype calls," Jill revealed. "Literally, they popped in a couple of times... less than 1% of the time." The four of them were, however, on a group text together as noted on the show, so that the parents could monitor those conversations until they got engaged.
Jill and Derick's approach to their kids dating will be a bit different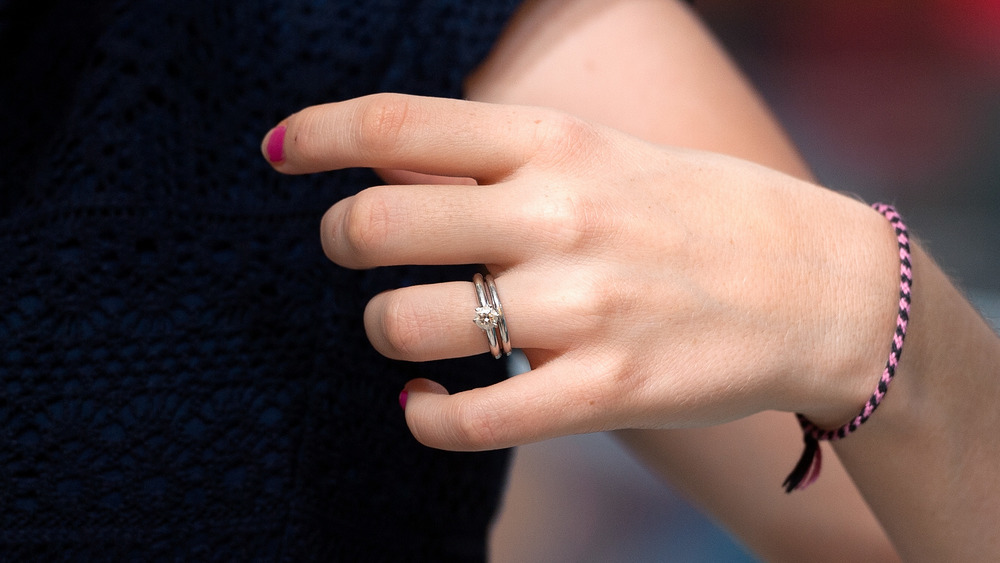 D Dipasupil/Getty Images
Jill and Derick plan to "recycle" the Duggar approach to dating with their own sons — Israel, 5, and Samuel, 3 — meaning they'll adopt some of its values, but put their own spin on it. First and foremost, they'll likely change the terminology from "courtship" to "dating with a purpose." The word courtship, according to Derick, "has a certain archaic feel to it" and he and Jill really only used it for the TV cameras, he said.
They "don't pretend to have it all figured out" yet as parents of toddlers, though, and their views on dating may change when their kids are of age. But for now, they plan to encourage them to write down a "framework" or an "idea of what you want" in a potential partner, and go from there. As far as supervision and surveillance go, that will depend on the age at which their kids start dating, and how much they're being supported financially. For instance, if they're 18, living on their own, or in college, the parameters will look differently than they would if they were living at home. "It might look different in our family, the parental involvement," Jill said. Most importantly, they'll encourage their kids not to "date anybody you wouldn't consider marrying."