Why Tina Fey's Role In Pixar's Soul Has People Seeing Red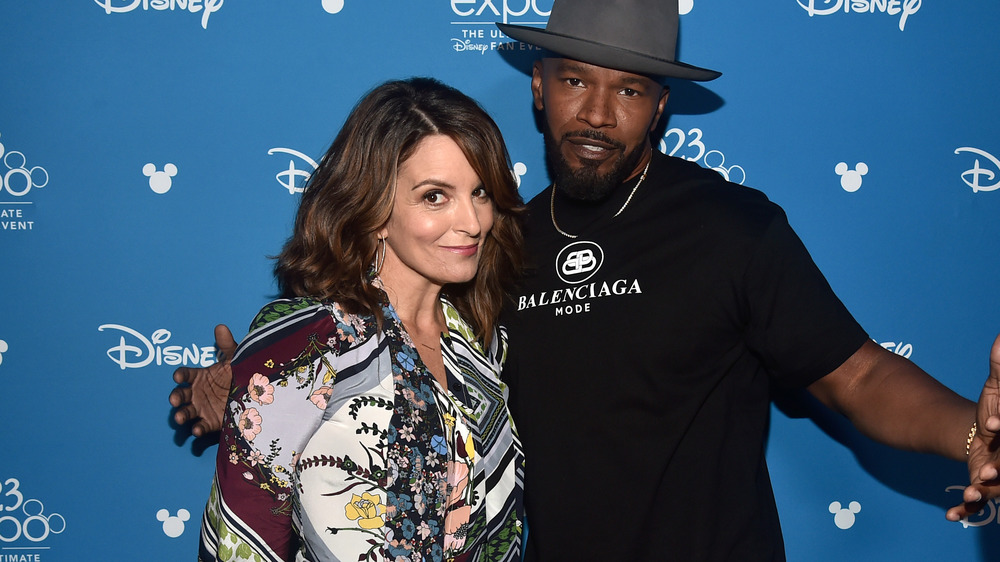 Alberto E. Rodriguez/Getty Images
It's always a big deal when Pixar comes out with a new release. With such instant classics as the Toy Story series, Cars, Finding Nemo, Brave, and Inside Out, the studio consistently brings us gorgeous animation, fully realized characters, engaging stories, and the occasional lump in the throat. (Dare you to watch the opening sequence of Up or the final scene in Toy Story 3 and not become a hot weepy mess.) There's also a comfort in knowing that a new film is never more than a couple of years away, so we can watch The Incredibles and Ratatouille on repeat until the next newcomer drops.
Just in time to salvage 2020 (at least a bit) is Pixar's Soul, now streaming on Disney+. It's gotten many thumbs-up from critics; Mashable called it the studio's "most grown-up film," while Variety hailed it as "a masterpiece." The film's exploration of life before life and what constitutes a "spark" of humanity makes it more thought-provoking than your average princess cartoon. Younger viewers may not appreciate the movie's ultimate message — being a worthwhile person is more than just having a passion — but they will when they're older.
Some took issue with the casting of Tina Fey
Soul stars Jamie Foxx as Joe, a middle-aged music teacher who's about to get his shot at becoming a jazz musician when he has an accident that almost lands him in heaven. He escapes to "The Great Before," where new souls are prepped to go to Earth, and meets 22 (Tina Fey), a soul who's in no hurry to inhabit a body. At one point, 22 is shown in Joe's body, speaking for him.
Though some viewers praise the film for having a central Black character and for making jazz integral to the plot, others are giving Pixar grief for casting Fey instead of an equally talented Black actress. Twitter was filled with comments like this one: "I am disappointed that 22 wasn't voiced by a black actress. A white voiced actress 'becoming' a black man just seems incredibly tone deaf to me."
Other social media critics were irate that, like The Princess and the Frog and Spies in Disguise, Soul turns its leading Black character into something other than human for a good portion of the film. Months before the release of the film, Tor ran an editorial on this insensitive trend, noting that it takes away from the characters' core identities. In Soul's case, "Every second [Joe] spends transformed is a missed opportunity, as audiences get less and less time to understand what it's like to step into the shoes of a Black man."