Chrissy Teigen's Newest Piercing Didn't Go As Planned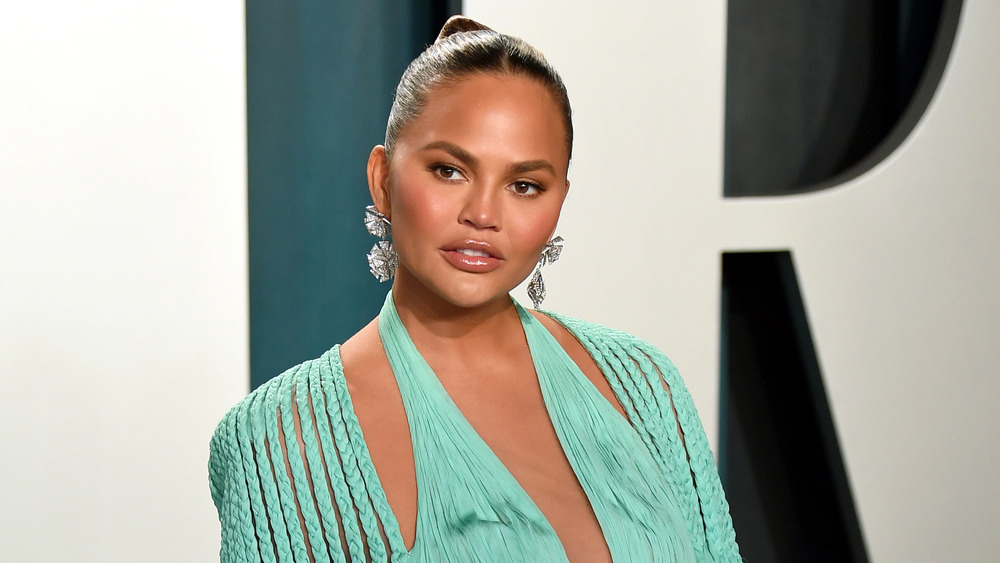 Karwai Tang/Getty Images
Chrissy Teigen just got a nose piercing. Well, sort of. The piercing didn't exactly go smoothly, as the model revealed on social media. Teigen posted a picture of her new piercing on Twitter and, while it looked pretty cool, Teigen revealed that the piercing didn't last long.
"So I did this today and it immediately fell out and healed the second she left because she did it wrong lmao," wrote the disappointed Teigen. She continued her reaction in the thread, writing, "Like how do you do it wrong? It's a hole, through the nose."
Some people criticized Teigen's piercing. In true Teigen fashion, she clapped back at the haters in another tweet on the thread, writing, "It's out and healed you don't have to keep being assholes thanks I'll do it better next time for you I promise!! U sweet little angels never cease to surprise me."
Chrissy Teigen has wanted a nose piercing for months
It seems Teigen had been contemplating getting a nose piercing for some time. "Am I too old for a little diamond on my nose?" she tweeted back in July. "You don't have to tell me I'm not old! I know I'm not olllllld but you know what I'm saying. Please be honest lol."
The response was overwhelmingly positive, with plenty of people — including Kerry Washington — encouraging her to go for it, but Teigen eventually decided to get more ear piercings instead. Teigen unveiled her new piercings on her Instagram Story (via People) the next day. "Look how cool I am!" she said while showing off her new bling. "I am so cool. I love it."
She tweeted that she'd "maybe" get her nose pierced "in another life," but evidently changed her mind a few months later. Here's hoping that Teigen has better luck if and when she decides to get her nose re-pierced!