The Tragic Death Of Fashion Icon Pierre Cardin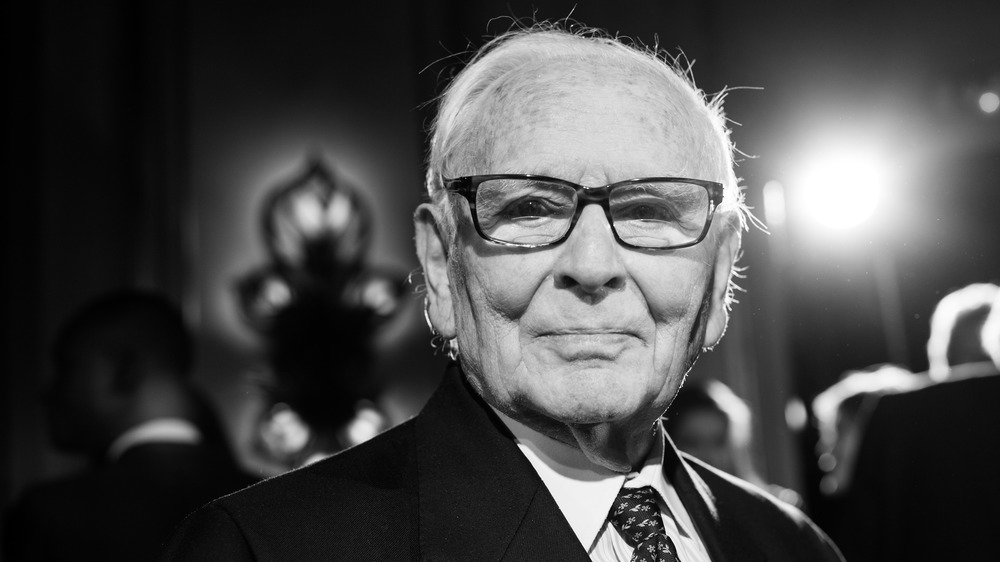 Richard Bord/Getty Images
Legendary French fashion designer Pierre Cardin has died. On December 29, the French Academy of Fine Arts announced the designer, known for his futuristic designs, had passed at the age of 98.
"The Perpetual Secretary, Laurent Petitgirard, and the members of the Academy of Fine Arts are deeply saddened to announce the death of their colleague Pierre Cardin. He had been elected on 12 February 1992 to the chair of Pierre Dux," the academy tweeted. His cause of death has not been revealed at this time.
Cardin was one of the great forces behind fashion in 1960s pop culture. His Space Age aesthetic aimed to bring fashion into the future with geometric shapes, futuristic high-shine fabrics, and shockingly-short hemlines, as The Guardian notes. His designs captured the attention of the Beatles, Elizabeth Taylor, Jackie Kennedy, the Rolling Stones, and many more. Further, "Pierre Cardin" became a household name as one of the first in fashion to capitalize on branding, with his signature scrawl on countless consumer products.
Pierre got his start in fashion early on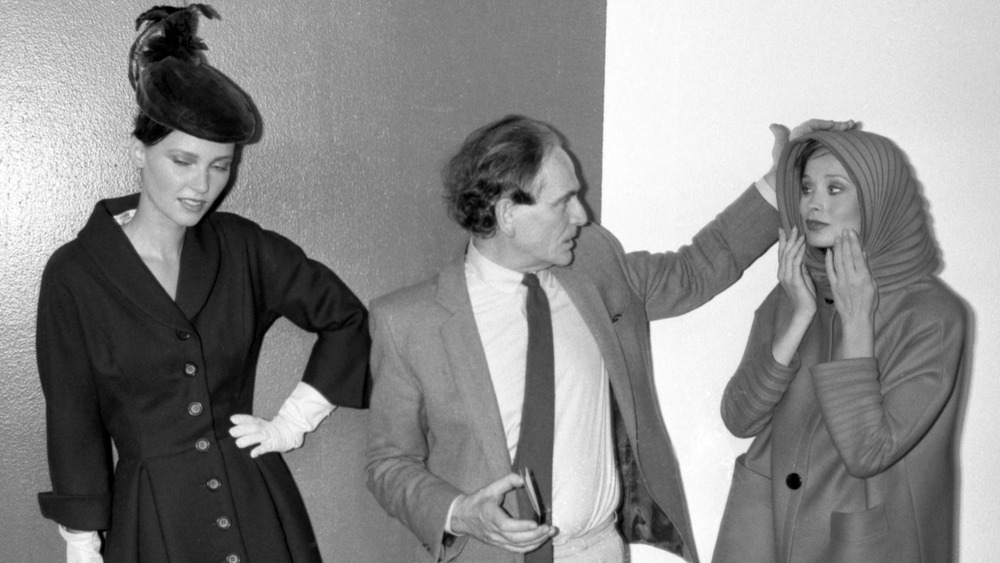 Wojtek Laski/Getty Images
Cardin was born Pietro Costante Cardini in Venice, Italy, on July 2, 1922 (per NPR). He moved to France with his parents between the two World Wars. Matthew Yokobosky, who curated a 2019 retrospective of Cardin's work, recalls the designer saying his love for fashion started as a young boy. "He said to me at one point that when he was a child, he looked up at the sky and he imagined all the stars were women in evening dresses," Yokobosky told NPR. "And so when he went to make evening gowns for women, he imagined that they were stars in the galaxy."
Pierre started working as a dressmaker's apprentice at 14 years old, despite his father's wishes that he become an architect, according to USA Today. He would go on to study architecture while working in Paris at the fashion houses of Paquin and Elsa Schiaparelli. Following the war, he began working at Christian Dior's atelier. Just three years later in 1950, he'd open his own fashion house and begin his iconic rise.