Kim Kardashian's Christmas Present To Khloe Is Fueling Rumors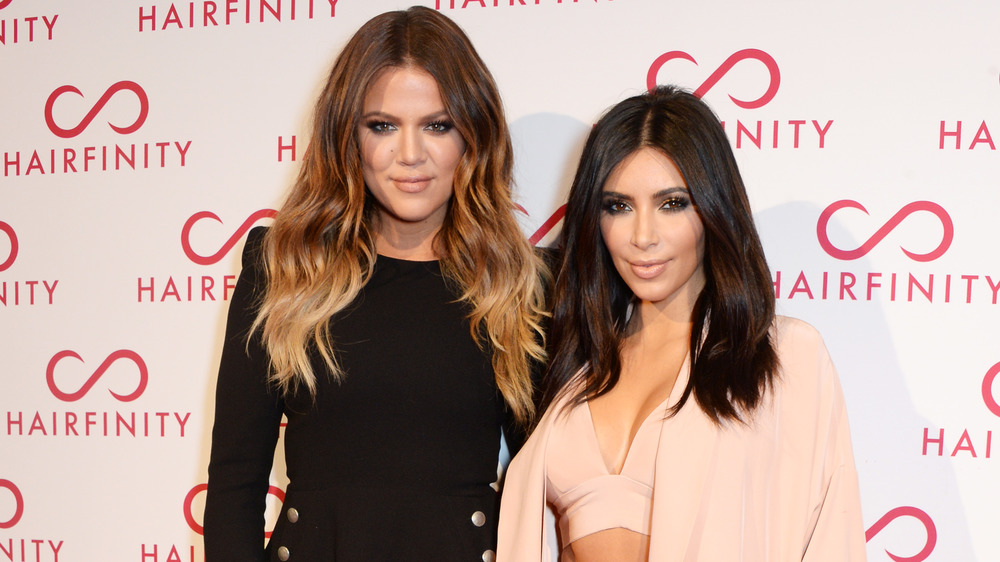 David M. Benett/Getty Images
It should come as no surprise to anyone that the Kardashian-Jenner clan are known for giving each other lavish gifts. Who could forget Kanye's Valentine's Day flower wall for Kim? Or when Kris Jenner bought Kylie a Birkin bag for her 18th birthday. Well, in case you missed it, Kim Kardashian's present to Khloe Kardashian this Christmas was a crystal-embellished basketball-shaped purse worth almost $4K (via Page Six). And it's got people talking. 
In what is likely a nod to Khloe's on-again, off-again relationship with NBA star Tristan Thompson, who recently signed a two-year, $19 million contract with the Boston Celtics, many are wondering if it's also a nod to their rekindled romance and potentially even an engagement. As an insider told Life & Style, "Tristan is going above and beyond to make it up to Khloe after the cheating scandal and prove his commitment. ... He feels ready to marry her, but she needs to totally trust him first."
Rumors are rife that Khloe Kardashian and Tristan Thompson are back together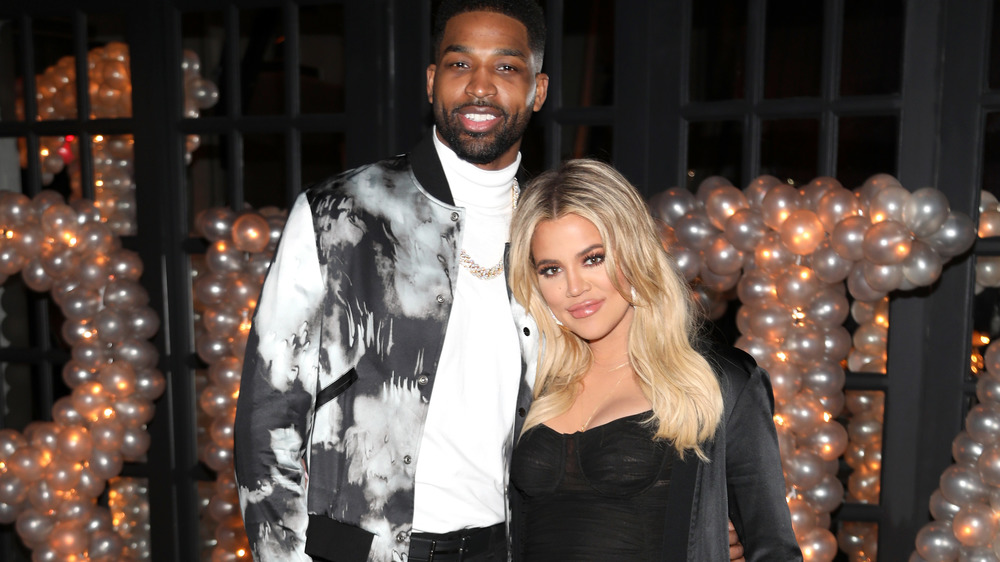 Jerritt Clark/Getty Images
In fact, apparently Tristan has already given Khloe a ring. Yep, according to People, a source has revealed, "He gifted her a diamond ring," which has sparked even more talk. They were also spotted playing happy family in the lead up to the holiday season in Boston with their daughter True. The insider claims, "They played in the snow, shopped and enjoyed holiday outings. They also celebrated an early Christmas with Tristan since they couldn't all be together on Christmas Day." 
But don't get too excited. The very same source has insisted it's not an engagement ring. And in true Kardashian style, Khloe is keeping her cards very close to her chest — she hasn't posted a picture of Tristan on her Instagram feed since Halloween. So we guess we'll just have to sit back, relax, religiously follow Khloe's Instagram, and see.