Inside Bella Thorne's Relationship With Bachelor Peter Weber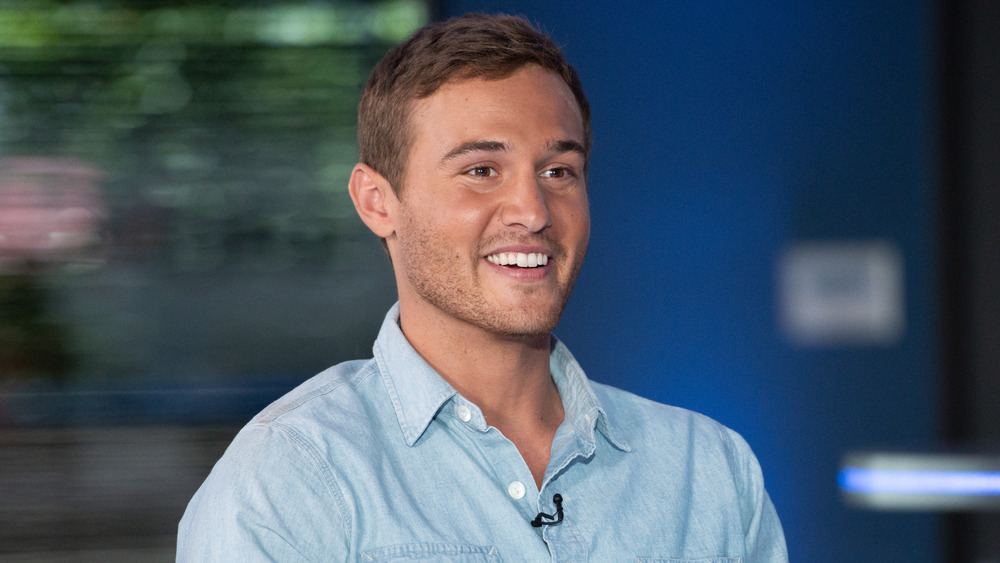 Noel Vasquez/Getty Images
Peter "Pilot Pete" Weber has certainly made his mark. The Delta Airlines pilot first graced our TV screens as a contestant on Hannah Brown's season of The Bachelorette in 2019 (per ABC). Brown and Weber had some pretty explosive chemistry that led to one of the most scandalous dates in Bachelorette history. The two got down and dirty more than once in a windmill in Greece. The physical chemistry may have been all there, but feelings were a different story.
Ultimately, Weber went on to become the Bachelor. It was during that time that we learned he's never been all that far from the spotlight. In fact, he counted two very attractive and very well-known young stars as longtime friends. One is former Disney darling Bella Thorne, best known as Cece Jones in Shake It Up (per Disney).
Peter Weber and Bella Thorne go way back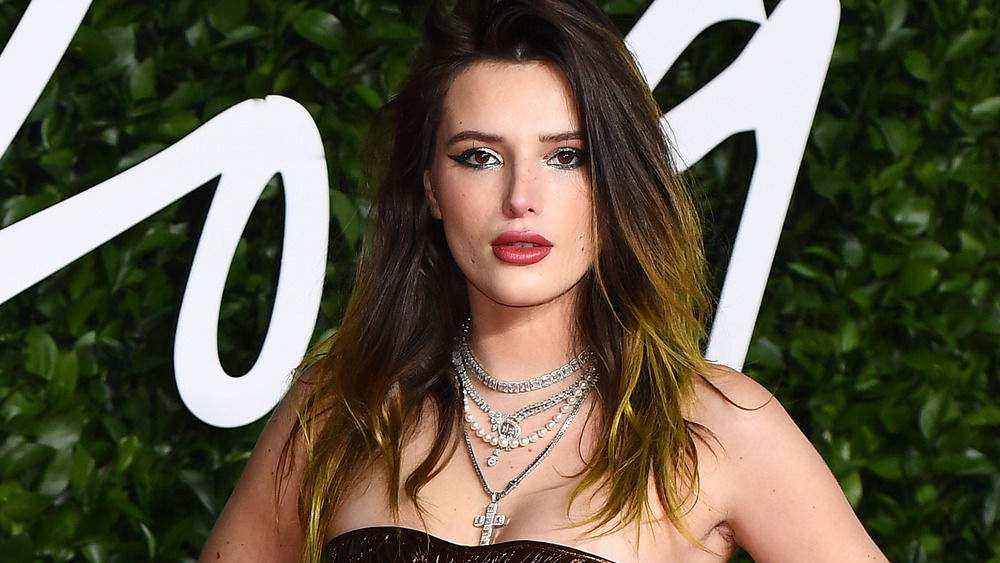 Jeff Spicer/bfc/Getty Images
During Weber's season of The Bachelor, Thorne admitted the two were longtime family friends. She posted a screenshot of a text conversation between herself and her then-boyfriend, Benjamin Mascolo. He accuses her of being obsessed with the reality series and she shares why in the caption.
"Hahahaha when your long time family friend becomes the bachelor ... so you take a peek at the show .... you didn't wanna be ....but you are... ADDICTED hahah," she wrote. "My poor boyfriend hahahahahhahhb."
It's unclear how the friendship between the two came to be, but their moms seems to have hit it off. At the end of the season, Instagram account Comments By Bachelor spotted a comment by Bella's mom, Tamara Thorne, on Peter's mom, Barb's Instagram post. Barb posted celebrating her son and Kelley Flanagan. Tamara replied, talking about having the couple over for Cuban food once the pandemic is over. "Excited," Bella added to the conversation.
There's another young starlet Peter grew up with
Victoria Justice shared that she and Weber were also longtime friends during his time on The Bachelorette. Justice shared a photo with Peter after the two hung out. "So great catching up with you today @pilot_pete!" she captioned the shot.
"For those of you who watch the Bachelorette, I'm sure you know Peter. We've been friends since I was 9 back in Florida & our moms are good friends (so let's not start any crazy rumors ha). We all haven't seen each other in years & it was so much fun catching up & reminiscing. 🤗" And although they're longtime friends, she didn't get any hints on the show's outcome. "I still have no idea how the show ends! Can't wait to seeeeee 😎🌹."
Justice spoke with Life & Style Magazine about Weber during his Bachelor season. "I think he is a great Bachelor, and I know that he is genuinely such a good person," she said. "He deserves the best and I hope more than anything that."