Here Are The Best Ways To Pull Off A Shag Haircut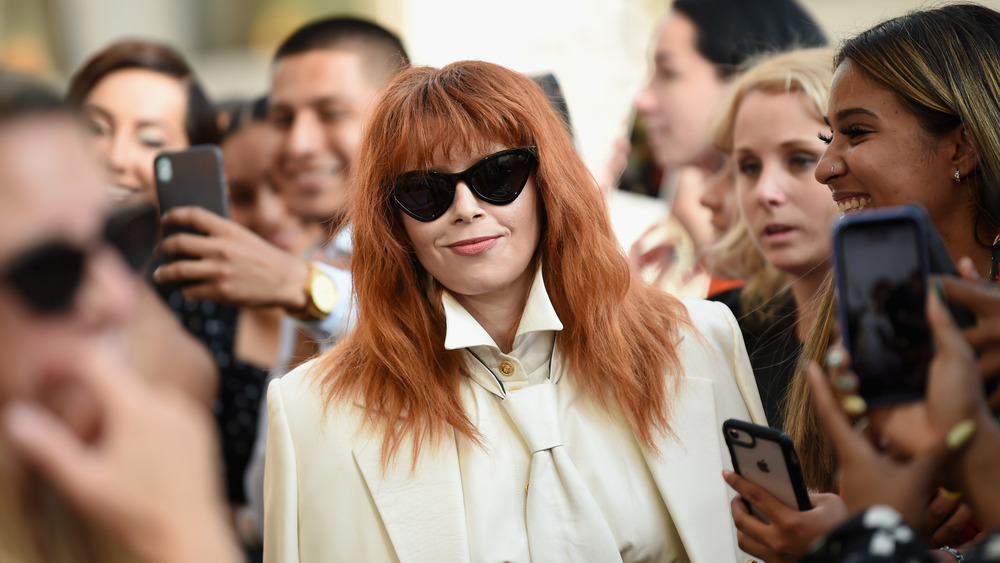 Dimitrios Kambouris/Getty Images
If you've noticed that suddenly everyone on your Instagram feed is rocking a new 'do, that's because they are. And it's called the shag. As Los Angeles-based stylist Holly Seidel told Allure, the shag haircut is timeless and is all about that laid-back (but chic) look. "Women are tired of being told to hide their natural textures," she explained, adding, "They want to wear their natural texture or at least have the option, and a well-cut shag gives them that freedom." 
While most old-school shags involve a whole lot of layers, according to Amber Maynard Bolt, master stylist at L.A.'s Nine Zero One salon, the shag haircut of today has been given a slight update. "I would say the most modern version is focused on movement just around your hairline," Bolt told Glamour. "You don't need a ton of layers all over your head if you don't want to lose the density of your hair." 
The best part? There are a whole heap of ways to wear the modern shag haircut, so that everyone can pull off the look (even you).
Shag haircuts: effortless, tousled, retro yet modern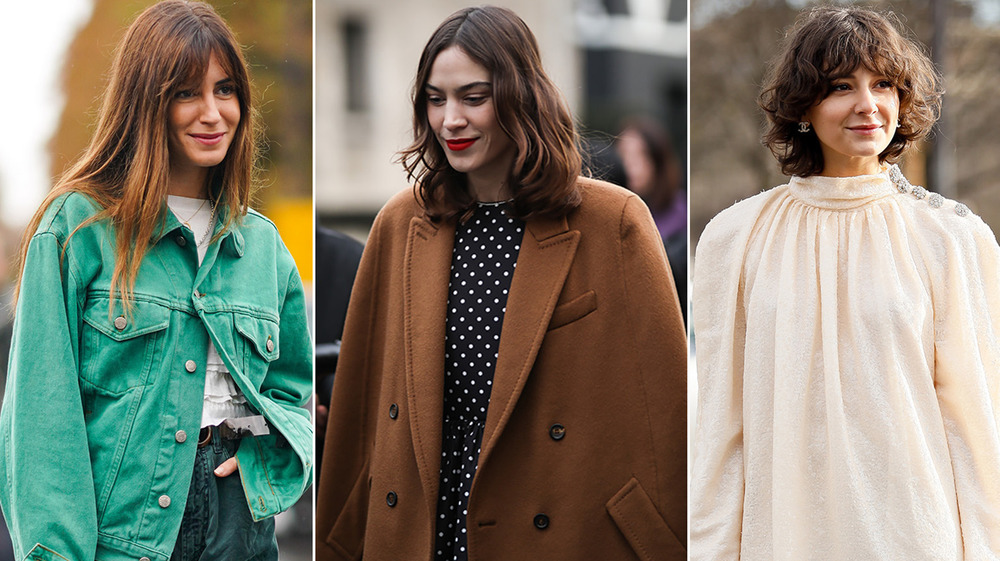 Jeremy Moeller/Hanna Lassen/Getty Images
According to Devin Toth, a hairstylist at Salon SCK in New York, "for the shag, you have to let go of conventional styling techniques that we have all been doing for the last decade." Speaking to PopSugar, she explained, "You wouldn't do a perfect, bouncy, round-brush blowout, styled section by section, and then create loose waves, set by a large curling iron." Instead, let your locks air dry, add a touch of dry shampoo for volume, and be on your merry way.
Alexa Chung rocked the shag long before it started trending again, often opting for her signature soft tousled waves when she wants to mix things up. Her secret? Avoiding heat damage. "When my hair is wet, I don't finger-rake," she told Women's Health. Instead, "I brush it first, and when it's half dry I'll put it into little buns," she continued, adding "then I'll let it down and hope for the best."
If you want your shag to make a statement, look no further than a '70s style shag, complete with slightly unruly curls and a whole lot of volume. You want to "hit the bottom half of your shag haircut with a small wand," Toth told PopSugar. "Next, flip your head forward and downward and then shake the roots out with your fingers," she continued, adding, "before you lift your head back up, take a deep breath and spray a generous amount of texturizer spray or dry shampoo all over."