'70s Fashion Trends That Will Make A Comeback In 2020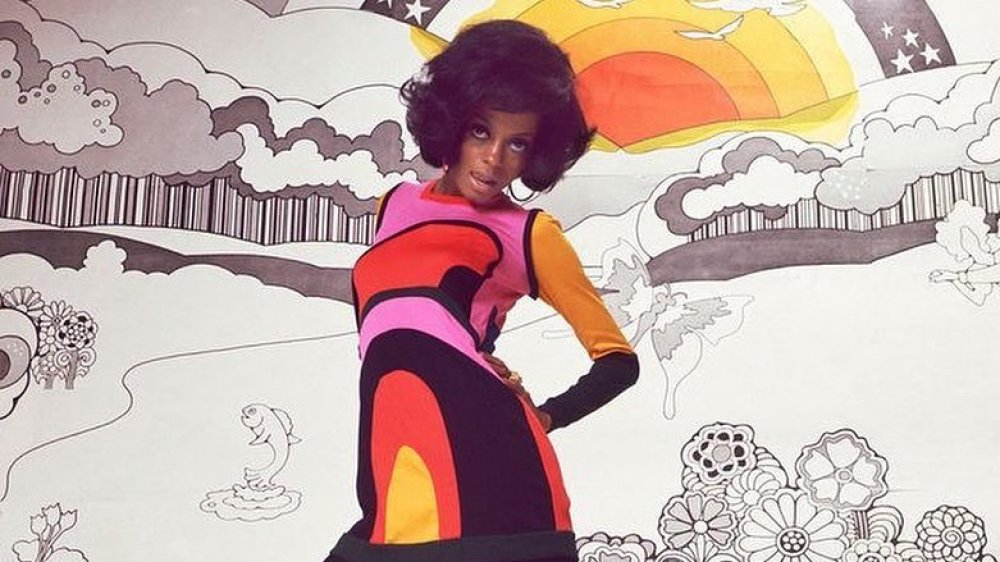 Shutterstock
Will it be crocheted tops, bell bottoms, and colorful prints? It might be 2020, but the 1970s are just around the corner. Of course, the '70s have been an inspiration for our everyday looks throughout the decades — Yves Saint Laurent, Karl Lagerfeld, and Diane von Furstenberg are names etched into stone from this era, and they aren't some of the most iconic designers for no reason (via Who What Wear). But now, in 2020, it's time once again to channel your inner Farrah Fawcett, Cher, Diana Ross, and Grace Jones.
Abhishek Yadav of Spykar Lifestyles says that we are bound to see a resurgence of the iconic era this year."'70s and '80s style is going to dictate the cuts and colors for the new decade. Relaxed fits, high to mid-waist trousers and jeans will be a great look for this season. Bright colors and black will continue to be a staple in all wardrobes," he said (via the Hindustan Times). The takeaway from this prediction? 2020 is going to be all about having fun, experimenting with layering, and patterns that grab everyone's attention.
1970s denim, neon, and flares will be on trend in 2020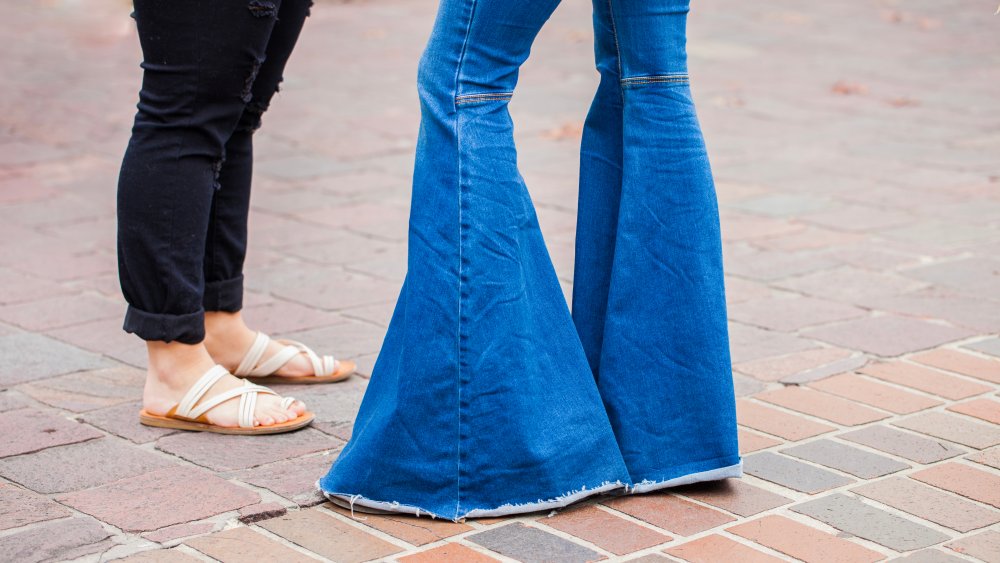 Shutterstock
So what can we expect? Denim on denim on denim. There may even be some athleisure denim in our future. Things like denim jumpsuits and bomber jackets with a graphic tee will definitely be a hot look for the upcoming year. Not only are denim bell bottom flares back, but so are knee-length denim skirts and button-downs. 
We may be also see a surge in oversized collars (via InStyle). This is a great style of shirt to wear under an oversized jacket or layer with various prints. It's all about experimentation in 2020.
"Neons are also going to be in demand," said Nelson Jaffery, Design Head of Liva. He sees 2020 being all about bright pinks and yellows. "Bell bottoms, bright crop tops, sequin and leather pants are going to become the fashion uniform. Bell, puffed sleeves, and tiered dresses are going to be very in trend during the spring-summer season," he said.
Insider forecasts linear and horizontal stripes making a comeback, a wide array of leather, and also say to expect a return of the puffy sleeve. We can likewise expect to see floral patterns, mustards and burnt oranges, corduroy, and double-breasted styles, says Samantha Brown, a New York-based celebrity stylist.
Time to tune in to the classic Charlies Angels and feel the Studio 54 vibes for the upcoming year of flower power. And don't worry — if you're more of an '80s fashionista, those trends are coming back, too.