What You Didn't Know About Saffron Burrows' Marriage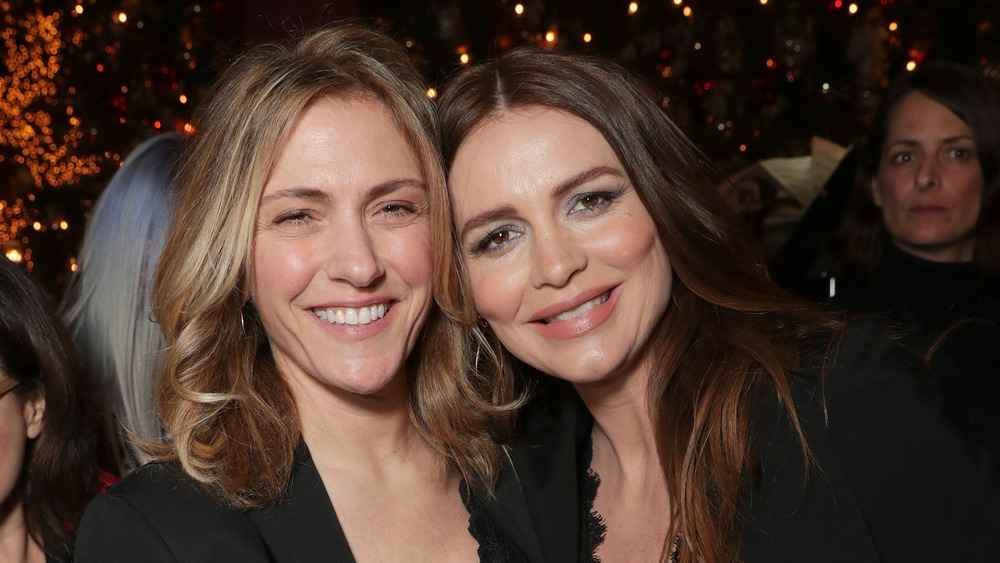 Todd Williamson/Getty Images
Saffron Burrows is the enigmatic English actress you may remember from action blockbusters in the early mid-2000s such as Deep Blue Sea and Troy, who has recently reemerged as a TV star thanks to roles in the likes of Agents of S.H.I.E.L.D., Mozart in the Jungle and, most notably, Netflix's You. Now in her forties, Burrows is very glad not to be the subject of tabloid fodder anymore. As The Guardian noted in early 2020, the committed social justice activist was previously linked to fellow actors Alan Cumming and Fiona Shaw. 
She admitted, "I remember doing interviews in my 30s and there was a lascivious element to the questioning that was incredibly categorizing and reductive. I stopped doing interviews for a while because of that." Unsurprisingly, then, when Burrows settled down and got married (she was briefly engaged to Cumming, too), she was hesitant to go public for fear of the repercussions.
The You star and her wife eloped in secret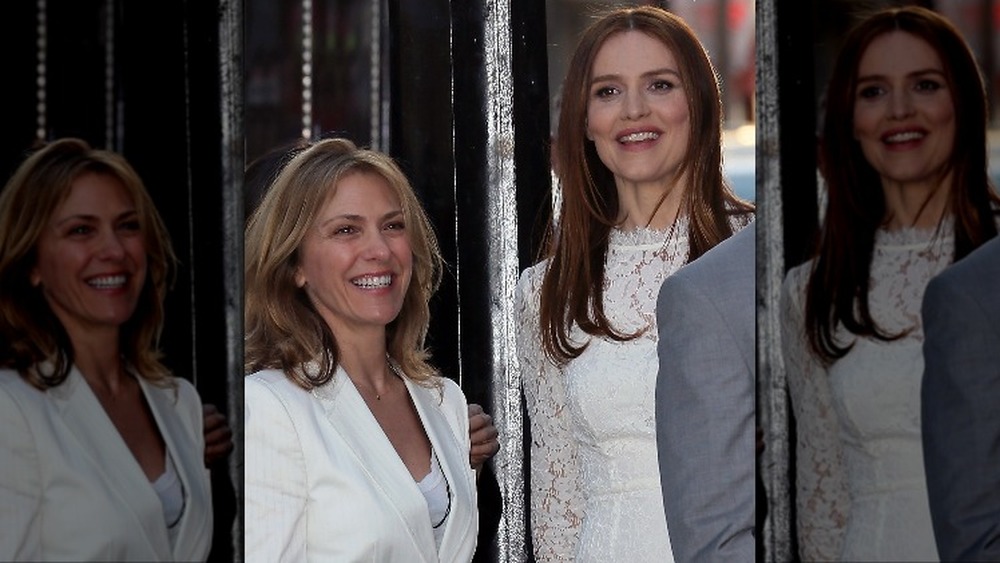 David Livingston/Getty Images
Speaking to The Guardian in 2014, the You star revealed she'd married her longtime partner, Alison Balian, a year prior — just a couple months after the Marriage Equality Act was passed, in fact. They had been together for more than six years upon tying the knot, with Burrows giving birth to their son in 2010 (via People). "I always liked the idea of being with someone for a while and then getting married, but I didn't know if I'd do it," the actress admitted. She added, "I'm quite a romantic, I probably thought I would do it."
However, Saffron Burrows wouldn't be drawn on what made her and Balian finally decide to take the plunge, arguing, "I don't think I want to answer that, only because it's so private." She did confirm that the two had simply eloped without telling anybody first. Speaking plainly, the actress noted, "I'm really proud of my family and who they are, these two individuals beside me. That's certainly my proudest achievement."
Saffron Burrows has given birth to two kids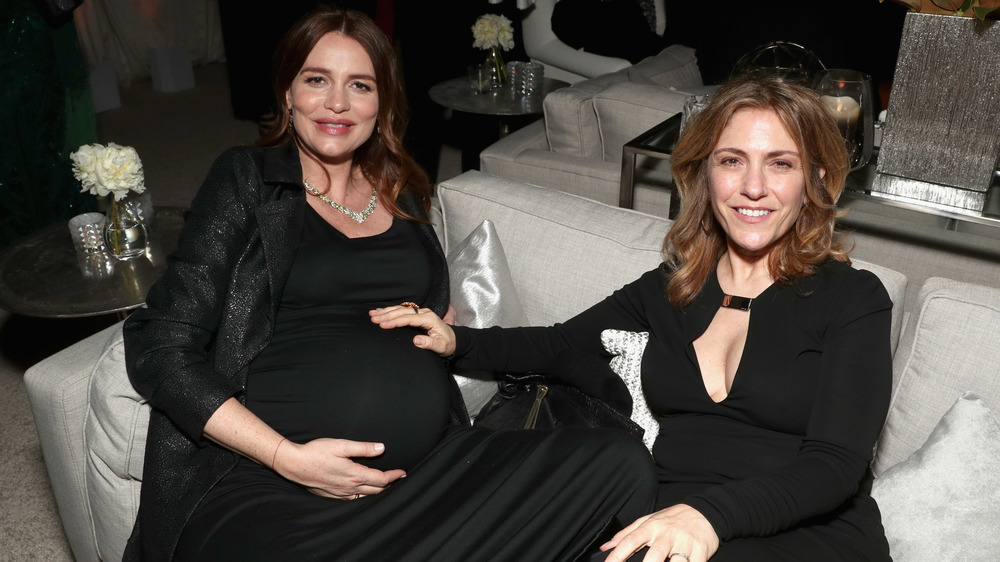 Todd Williamson/Getty Images
Burrows and Balian continue to keep their relationship strictly private, which has led to confusion at times over whether they're even still together. E! News reported in 2017 that Saffron Burrows had given birth to the couple's second child, a daughter named Daisy, on January 23. She was spotted on the red carpet for Bridget Jones's Baby in New York City a few months prior, solo, with her growing baby bump on clear display. She told reporters on the day that she was expecting with her wife Alison.
However, Burrows made it clear to The Guardian years earlier, "There's no coming out to do because I've always just followed my heart and I was lucky enough to have parents who didn't impose any bigotry on me." She confirmed, "I'm with this woman now who's extraordinary and that's what we're doing." The actress subsequently told the publication, "I've loved men and I've loved women and I was raised to feel like I could love who I wanted."