Here's What You Should Know About Skinimalism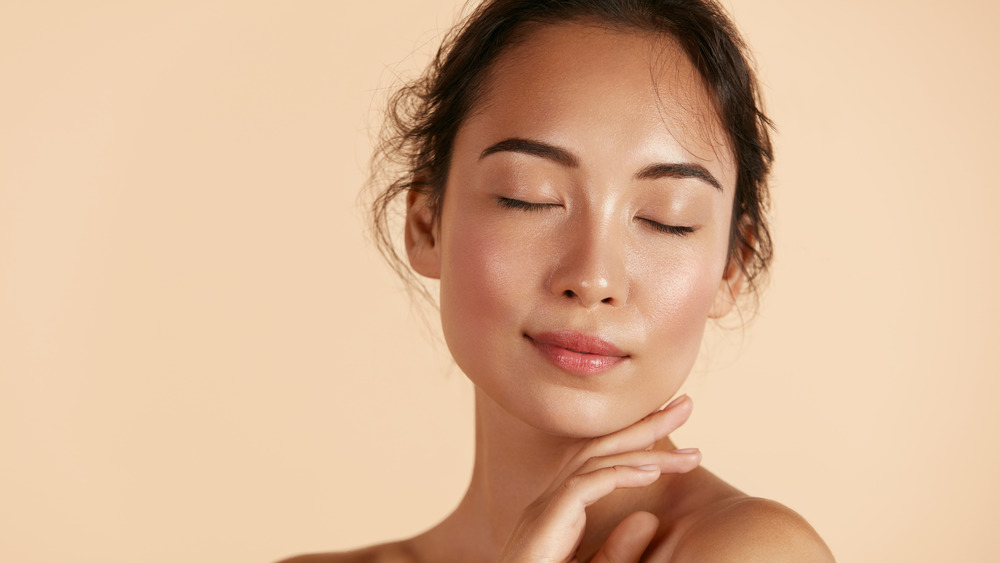 Shutterstock
Calling all fresh-faced babes: 2021 is your year to show off that makeup-free look with new confidence.
Though you may not be familiar with the term "skinimalism," it's likely that you've already seen this beauty trend take hold of social media and beyond. In its 2021 Trend Predictions Report, Pinterest defined skinimalism as "the new glow-up," or the embracing of natural skin without enhancing it with things like makeup and photo-retouching (via Pinterest).
Though the coronavirus might have had something to do with the popularity of this new trend (the opportunities to sport a full face of makeup were indeed limited in 2020), Pinterest actually reported that searches for "natural everyday makeup" has consistently increased in the past four years. In fact, searches for "natural everyday makeup" have increased by a whopping 180 percent in the last year alone (via Pinterest).
More than anything else, this new trend encourages everyone to ditch their overly-complicated skincare routines and opt instead for a few key products that encourage the emergence of your natural, glowy skin (per Refinery29).
Skinimalism is all about embracing your natural skin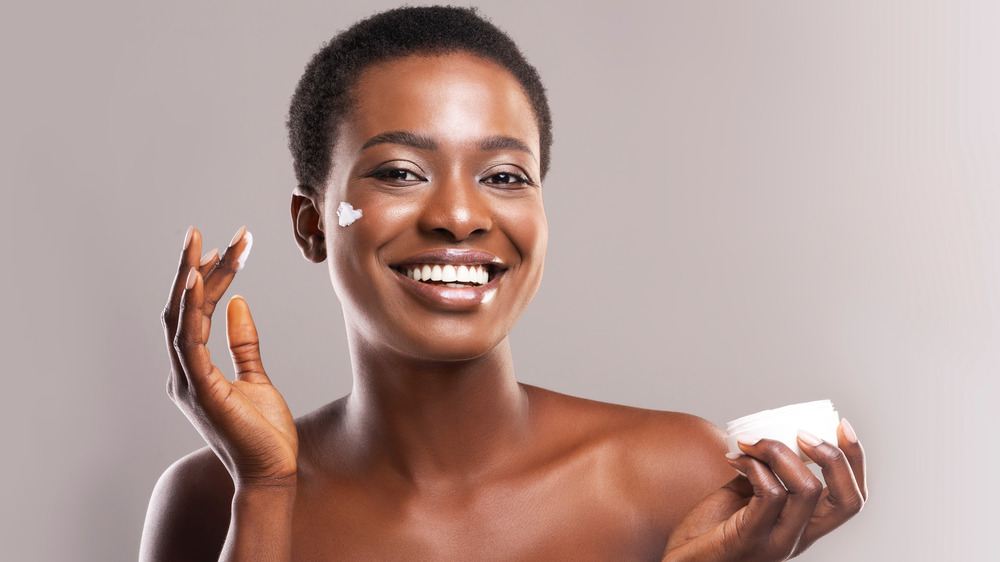 Shutterstock
Instead of aiming for flawless, the Pinterest report predicts that many will feel comfortable enough in their skin and appearance to go for a more natural version of glam (per Glamour). This naturally glam look can be achieved by throwing out (perhaps only metaphorically) the heavy foundations and harsh skin treatments that only attempt to conceal what lies underneath, like freckles and blemishes. Instead, this trend encourages everyone to opt for a more minimalist approach to beauty and skincare.
This minimalist approach includes a scaled-down skincare regiment and makeup routine that includes a cleanser, serum, sunscreen, night treatment, and tinted moisturizer (via Refinery29). Essentially – when it comes to anything beauty-related that can be applied to the face – less is more.
Apart from skinimalism, Pinterest also predicts that other related popular searches, like face yoga exercises, homemade skincare, and aloe vera face masks will become prominent beauty trends in 2021 (per Pinterest).