The Touching Gesture Bob Denver Made For Dawn Wells On Gilligan's Island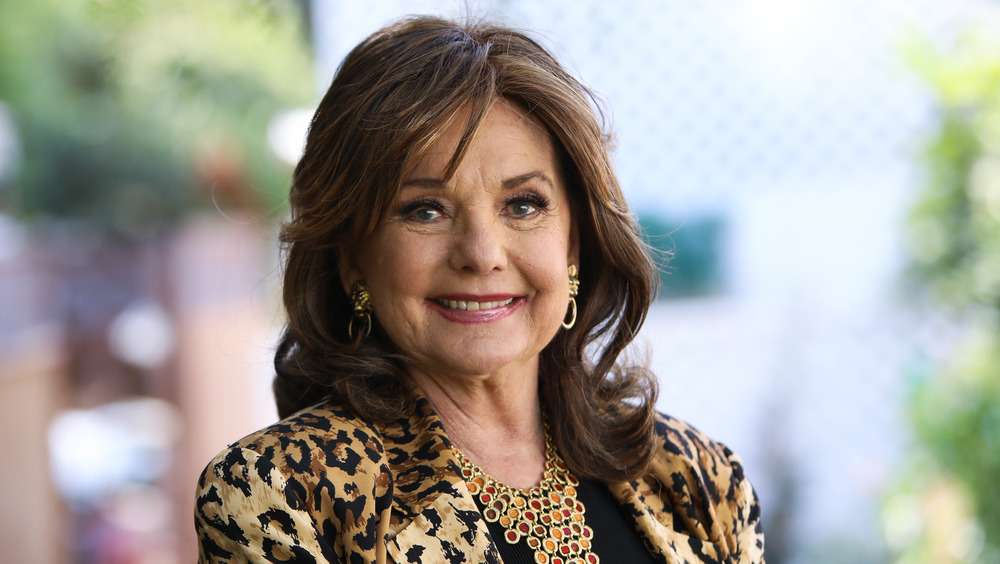 Paul Archuleta/Getty Images
We may receive a commission on purchases made from links.
The news of the passing of Dawn Wells, best known as Mary Ann from the classic sitcom Gilligan's Island, was a blow to viewers who remember the show fondly either from their childhood or from the years of reruns that followed. (Many a guy will be happy to tell you whether he was on Team Mary Ann or Team Ginger.) The actress succumbed to COVID-19 complications at age 82 (per CNN) after a long career in which she appeared in more than 150 TV shows, plus many film and stage appearances. She extended her Gilligan success with two books themed to the show, including What Would Mary Ann Do? A Guide to Life. 
While most people know Wells' rep for playing TV's nice girl and for her kindness off-screen — she actively supported a refuge for rescued elephants, and served on the board of a foundation for underprivileged families founded by her cousin — not many realize that one of her castmates did something heartwarming for her that resonates to this day.
'Gilligan' insisted Wells' character be added to the theme song
Most people know that Gilligan's Island was a 1960s sitcom about seven cruise passengers attempting to get home after being marooned on a desert island. But true devotees know that the first season of the show looked very different from the two that followed. When the show premiered in 1964, it was shot in black and white (per MeTV); only in the second year did viewers get the full experience of Gilligan's bright-red shirt and Ginger's ginger hair. 
The other big difference was the lyrics of the theme song. In the first season, the castaways were identified as "Gilligan/The Skipper, too/The millionaire and his wife/The movie star/And the rest are here on Gilligan's Isle." Wells and Russell "Professor" Johnson were relegated just to the end credits. Why? Per TV Series Finale, Tina Louise, who played Ginger, had a stipulation in her contract that she get the plum spot of last billing in the opening credits. Bob Denver, who played Gilligan, felt Wells and Johnson deserved better, so when his contract came up for renewal, he insisted that either his castmates be added to the opener, or else he wanted to be removed from it. Realizing that a Gilligan without a mention of Gilligan would throw everything off, the network caved, and "the Professor and Mary Ann" are what we all sing today.