Zac Clark Cleared Up Rumors That He Wasn't Sober On 'The Bachelorette'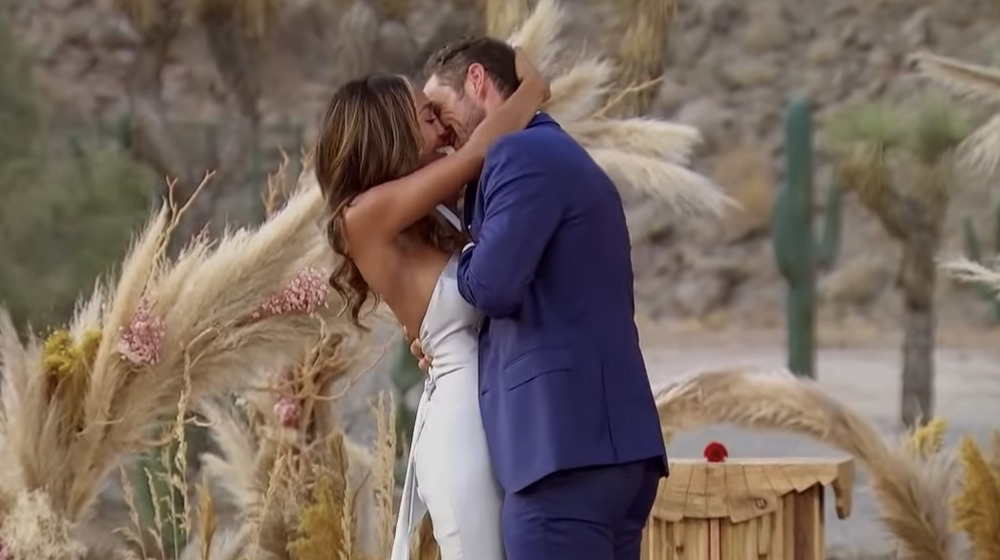 ABC
In The Bachelorette finale, Tayshia Adams decided to give addition specialist Zac Clark her final rose. On top of the incredible chemistry between the pair, Zac's openness about his struggles with addiction were part of what won the Bachelorette's heart. However, Zac sipped from a champagne flute several times on the show, leading viewers to question whether he was still sober (via US Weekly). 
Fortunately, Zac set the record straight in an appearance Tayshia's "Clickbait" podcast. "No, there was no drinking on the show," Zac clarified. "Sober to me means no drugs, no alcohol, no nothing since August of 2011. And I gotta say, you know, everyone who worked on the show, anytime there was a toast, there was someone with an apple cider sparkling ..." 
Tayshia chimed in, noting that her fiancé sometimes opted for ginger ale as well. "But, like, regardless, who's going to claim that they're sober and then when it comes to a toast, be like, 'Just one glass of champagne!'" she said.
The adorable way Zac knew Tayshia was the one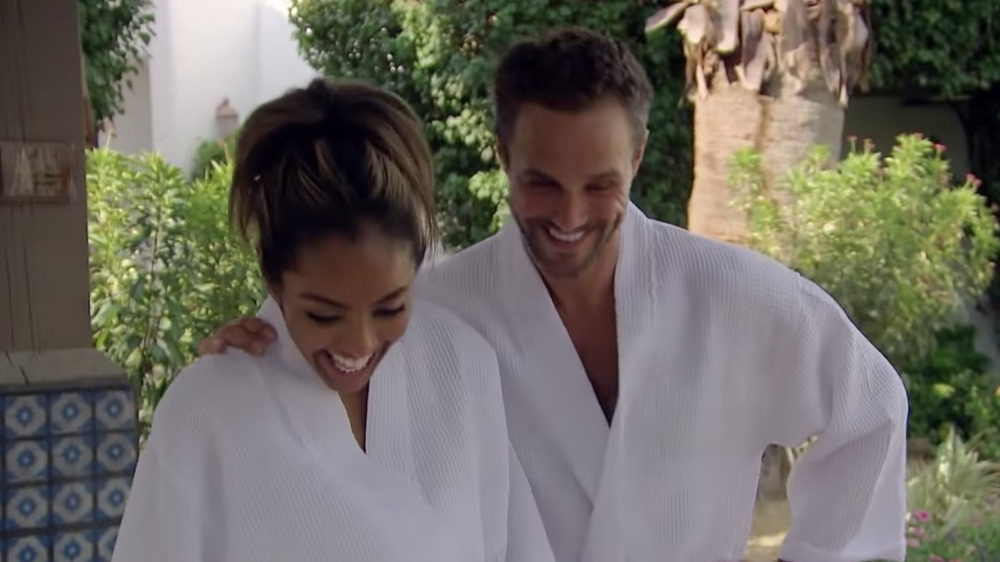 ABC
In fact, Zac's preference for non-alcoholic sparkling drinks provided him with a clue that Tayshia was leaning toward picking him. He remembered, "The guy came out with the tray of champagne and there was four champagnes and one apple cider and she looks at him and she goes, 'No, I'm drinking apple cider with him tonight.' And I said, 'What?!' She made the guy go back, get an apple cider while all these people are waiting. So, she was on team Clarky that day, and that's when I knew." Aww!
Of course, Zac's guess turned out to be correct, and Tayshia happily accepted his proposal. According to Us Weekly, the lovebirds have been spending the holidays at Zac's home in New York City. While Tayshia's thrilled to be spending time with her man, there's one thing she plans to change: his interior decorating. As she joked in an Instagram story, "We have to kind of get some furniture. We have to spruce up the place. It's definitely a bachelor pad here, wouldn't you agree?"
We can't wait to see what kind of home the happy couple settles into.