Pixar's Soul Originally Had A Much Darker Ending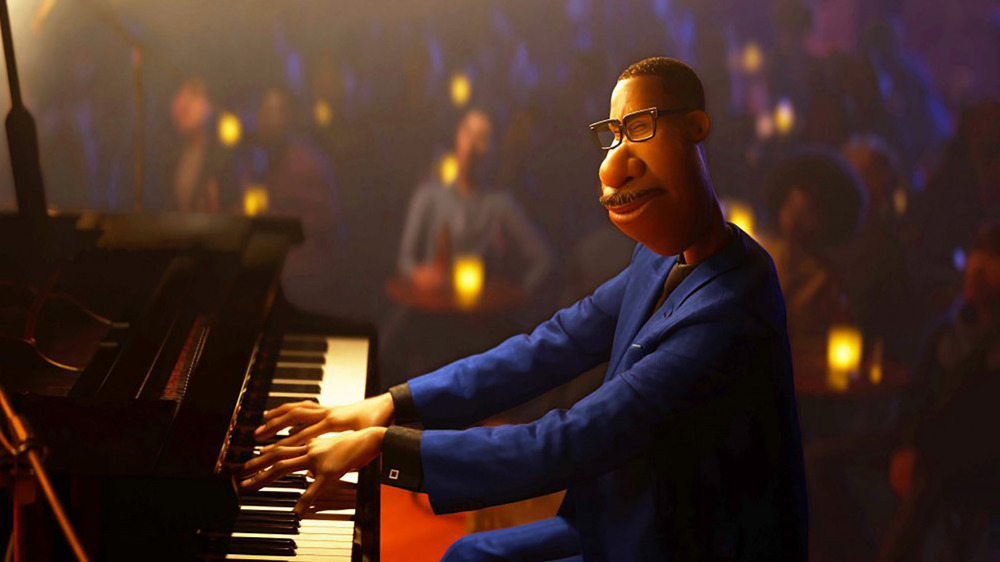 Pixar Animation Studios
(Spoilers ahead!) Soul is the latest Pixar flick, opening to great reviews on Disney+ for Christmas, but the family-friendly, feel-good movie that asks big questions about the meaning of life could have had a much darker ending with the main character ending up not back on Earth but in The Great Beyond, which would mean he'd died (via ET).
Here's how the final cut is now. Jamie Foxx voices the character of Joe Gardner, a middle-aged middle-school band teacher who believes his true purpose is to play jazz music professionally. Joe accidentally falls down a manhole, like you do, and ends up in The Great Before where he learns plenty of life lessons and what it means to be alive, and at the end, he returns back to Earth as a better person based on what he learned as a soul in The Great Before.
But that wasn't how it was originally written, and it turns out there was quite a bit of debate for those working on the film for what should happen to Joe.
There was plenty of debate over the ending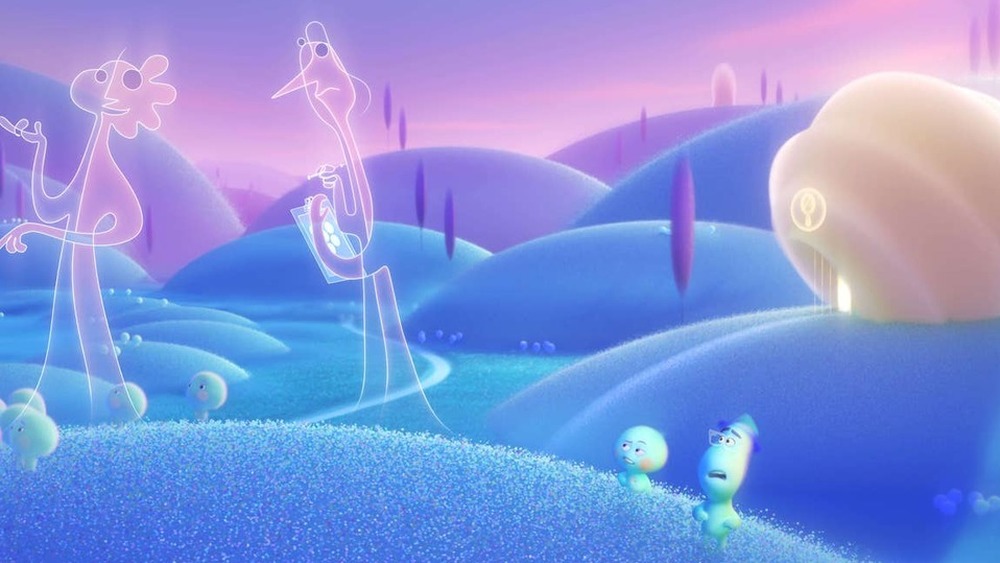 Pixar Animation Studios
Dana Murray, one of the producers, was asked by ET how hard it was to go about finding the perfect ending for the film. He said, "Very. We went back and forth on the ending up until the last screening. For a long time, Joe did go to The Great Beyond. There was a lot of debating back and forth, but I think the more we saw him live his life and just thinking about his mother, Libba, and all these different factors, it felt like the right ending, that he needed to be able to go enjoy his life in the way he wanted to, because he'd learned so much throughout the film."
Some working on the project weren't fans of that. Pete Docter, the director, said why he thought that was, "Because I think people felt like it's cheating to let him go back. On the other hand, story-wise, you can't teach this guy to enjoy life the right way and then rob him of that. So, it just didn't seem like the right way to go."
Kemp Powers, screenwriter and co-director told ET, "We have versions of the ending where Joe does not go back to his body, where he actually stays dead. We have versions of the ending where you see Joe on Earth a year later. Man, that ending sparked more debate than I think any other element of the film."