Justin Bieber Might Be Getting A New Job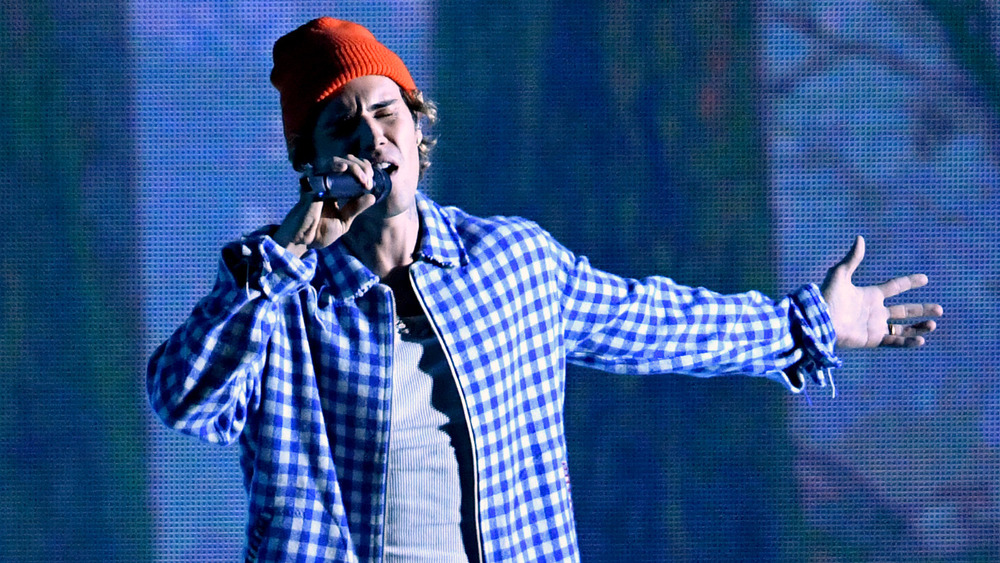 Kevin Winter/ama2020/Getty Images
We may receive a commission on purchases made from links.
Canadian pop star Justin Bieber has been singing and performing since he was young, and he rose to international stardom seemingly overnight after his mother began posting clips of him singing on YouTube. He released his first album, My World, in 2009, and it soared to the tops of music charts around the world.
Since then, Justin has enjoyed immense success, and reportedly has a net worth of $295 million (via Biography). With all of that in mind, it might surprise people to learn that Justin is reportedly mulling over a brand-new career as a minister. That's right: According to Page Six, Justin has been studying with Hillsong Church. A source close to the star told OK! Magazine, "Justin doesn't plan to give up his music career, but he feels there's a bigger calling out there for him. He wants to be a full-fledged minister next year."
Justin has previously credited the religious organization with changing his life, and now he wants to give back. The same source explained to OK!, "Justin has never felt happier or healthier, and he says he owes it to the church."
Justin Bieber's history with Hillsong Church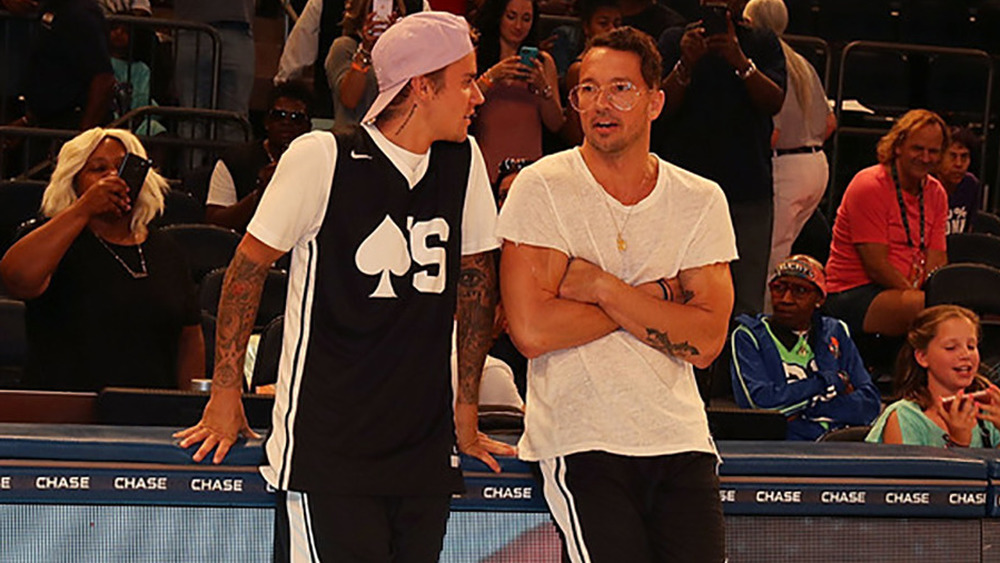 Shareif Ziyadat/Getty Images
Justin Bieber's history with Hillsong dates back to 2014, when he was baptized by former Hillsong pastor Carl Lentz. As reported by The Associated Press, Lentz has since departed the church after becoming embroiled in a cheating scandal in late 2020.
The publication Vox examined the path that led Justin to Hillsong, and how the two benefit one another. After meeting Justin in 2008, Carl Lentz reapproached the star in 2014 when it became clear that he was in a crisis state. Lentz recalled meeting Justin to the New York Post: "I remember being involved in this preservice prayer [backstage] and just looking at him and going, 'This is going to be a challenge.' And that day being like, 'I'm going to pray for this boy to make it.'"
Lentz also shared more about the role he's played in Justin's life since reconnecting. "I have a special role in Justin's life, spiritually, but ... I'm not a life-motivational guy. We're talking about making sure his life remains a blessing, not a burden."