Larry King's Net Worth Is More Than You Might Think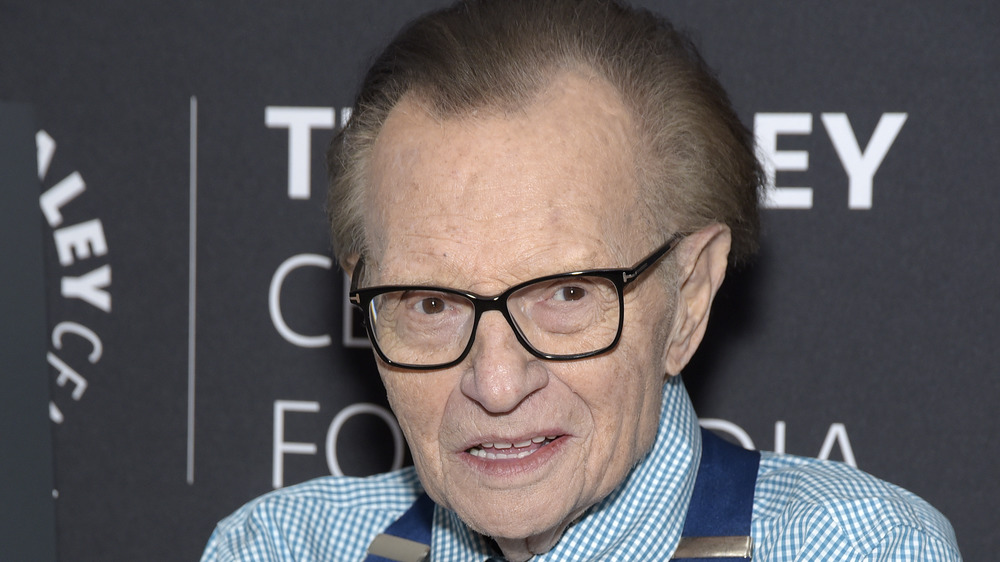 Michael Tullberg/Getty Images
Iconic CNN personality Larry King is worth a lot — yes, this even after having and divorcing seven wives. The 87-year-old is currently divorcing wife number seven, Shawn, after 22 years of marriage (via The Hollywood Reporter). But the bespectacled interviewer has thrived in the media business for an astonishing 60 years, with his show Larry King Live being on the air for an impressive 25 years (via Britannica). According to Celebrity Net Worth, this is CNN's longest running television show to date.
His career was launched in Miami, Florida in the 1960s, with his most notable media role landing him on CNN via his talk show. But King has also done voice work in some very well-known films, including Bee Movie, and Shrek, and appeared in a plethora of TV shows and movies, from The Stepford Wives to The Practice (via IMDb).
Given his long career, it wouldn't be surprising to learn the many-times married King has quite a bit of money to his name. But just how much he is worth will likely shock you.
Larry King's success bought him a huge house to match an impressive bank account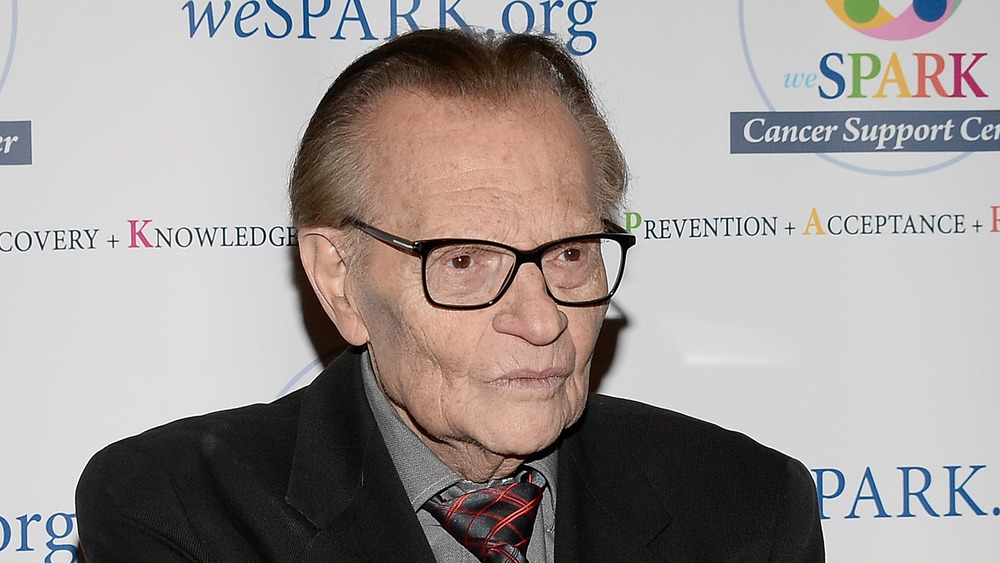 Michael S. Schwartz/Getty Images
King's career wasn't just confined to the screen, with the experienced on-air personality also penning a column in USA Today for 20 years. Although he stepped down from his main gig at CNN, as he told Closer Weekly about continuing to find projects into his eighties — he still hosts a weekly political talk show, Politicking, on his own network, Ora — "I love working and don't know what I'd do if I retired." King added, "I've been curious all my life, so I've taken that and made it a living."
His passion earned him a multi-million dollar Beverly Hills home, which he and Shawn purchased in 2007 for over $11 million. According to Mansion Global, the soon-to-be divorced couple recently unloaded the 11,000-square foot property for $15.5 million.
Ultimately, King is worth $50 million according to Celebrity Net Worth, although Zoomer estimates he could be worth as much as $150 million.