Larry King's COVID-19 Risk Factors Explained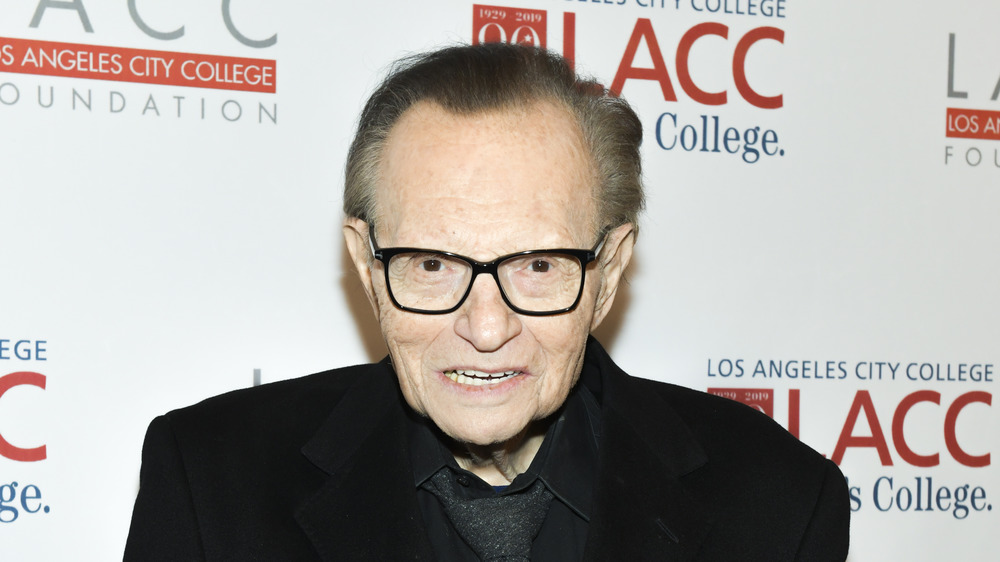 Rodin Eckenroth/Getty Images
After Larry King's COVID-19 diagnosis was confirmed, one source close to the family told ABC, "Larry has fought so many health issues in the last few years and he is fighting this one hard, too. He's a champ"  — but the fight will be an uphill one. The CDC has warned repeatedly that adults with underlying medical conditions including cancer, chronic diseases involving the kidneys and the heart, obesity, smoking, and type-2 diabetes are at increased risk of contracting a more severe form of COVID-19, while those who have conditions including asthma, hypertension, have immunocompromised systems, or who have type-1 diabetes "might" have an increased risk of developing more serious COVID. 
King is hospitalized in Los Angeles, where the county is struggling to contain its local coronavirus outbreak. There are just over 790,500 confirmed cases in the county, and an average of over 16,000 new cases every day, or an 18 percent jump up from two weeks ago (via The Los Angeles Times).
Larry King has had several health scares recently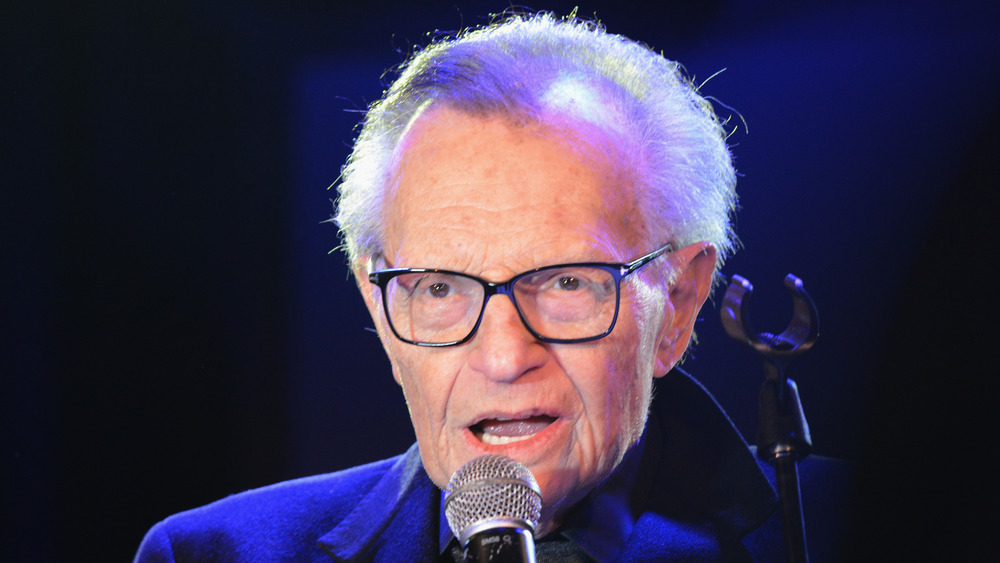 Albert L. Ortega/Getty Images
Larry King has had several health scares in the last few years that could complicate his recovery, so it would come as no surprise if there would be grave concerns over the talk show legend's wellbeing following reports that he is being treated at Los Angeles' Cedars-Sinai Hospital for COVID-19. Showbiz-411, which first reported that King was ill, says his family, including wife Shawn and sons Chance and Cannon, are not allowed to see him, but they are speaking regularly to doctors who are monitoring the situation.
King, who is 87 years old, had a major heart attack in 1987 which resulted in a quintuple-bypass surgery, which covers all the major arteries that feed into the heart (via Medical News Today). He's also had more recent health issues, including lung cancer, for which he received treatment in 2017, and two years after that, in 2019, he had a stroke and a subsequent angioplasty (via Variety). Preexisting and underlying conditions aside, King's age alone puts him "at greater risk of requiring hospitalization or dying if diagnosed with COVID-19," according to the CDC. Patients over age 85 have a 630 times higher chance of death from the virus compared to those rates of younger adults. 
CNN reports that King's medical issues inspired him to start the Larry King Cardiac Foundation. The non-profit is designed to help those who don't have medical insurance pay for hospital bills and medical care.