The Sport Donald Trump Doesn't Want Barron To Play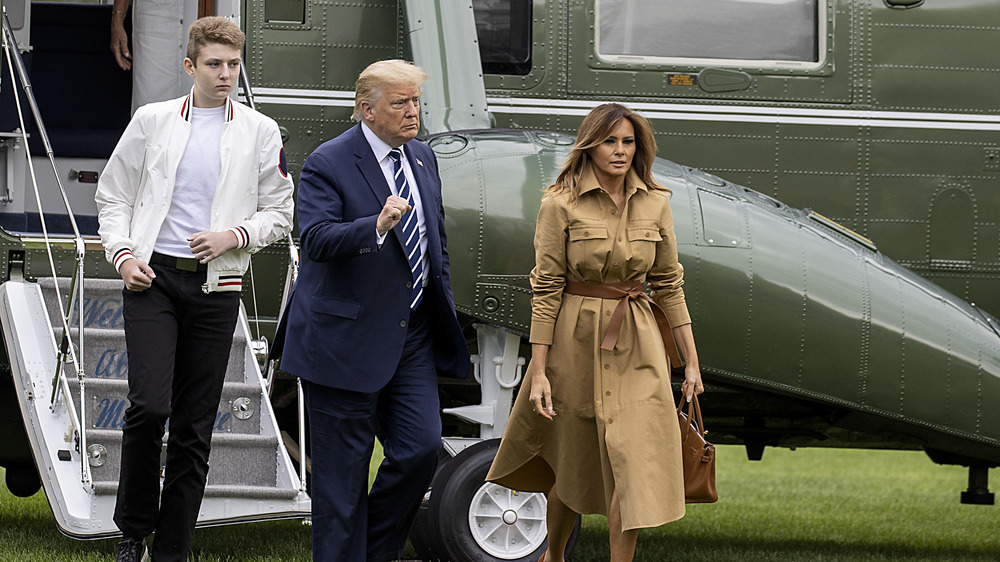 Tasos Katopodis/Getty Images
Barron Trump is just like any other 14-year-old boy — okay, he isn't, as he has lived his life in the spotlight, and most recently at the White House. But in one way, the first son is like his peers in that according to his mom, Melania Trump, Barron is into "all into sports" (via Town & Country). Oh, and like some other parents of tweens, he is not allowed on social media — presumably, since Melania says you won't find him on Twitter, or Instagram.
Meanwhile, although Barron is a fan of all sports — which likely includes baseball, basketball, and football, as well as perhaps ice hockey, and soccer — there is one sport his dad, Donald Trump, is discouraging his youngest from playing. That said, we bet Barron can remain a fan of the sometimes-dangerous sport. Can you guess what it is? Yup, football.
But why is Donald Trump not in favor of Barron getting out on the football field himself? The answer is one many parents can relate to.
Donald Trump is in good company with his feelings about football for Barron Trump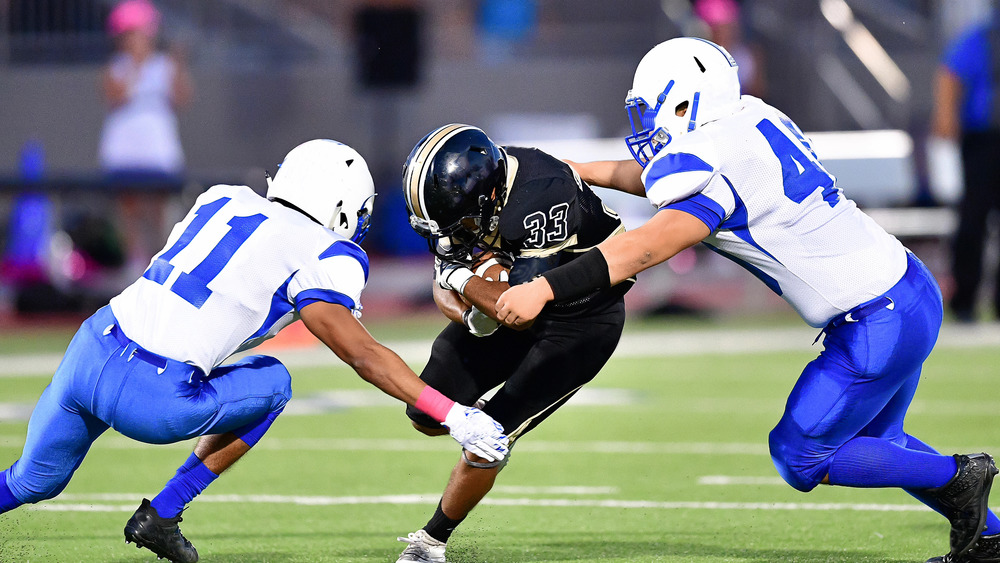 Shutterstock
The 45th president of the United States has said, "I just don't like the reports that I see coming out having to do with football." Trump added, "I thought the equipment would get better, and it has. The helmets have gotten far better but it hasn't solved the problem."
Indeed, studies have found that tackle football can be quite hazardous for youth, with one 2019 ad comparing the concussion danger of the sport to smoking cigarettes (via NBC News). Experts claim football and a developing brain don't go hand-in-hand. "Waiting to play until later is better for the health of young athletes and obviously better for their brains," former professional football player Chris Borland, who retired after being diagnosed with two concussions, said.
Given the dangers of football, a poll found half of American parents would not let their kids play the sport — so clearly Trump is not alone in preferring that Barron refrain from strapping on his pads and hitting the football field (via CHOC).