What Robyn Dixon Has To Say About The Rumors She's Leaving Real Housewives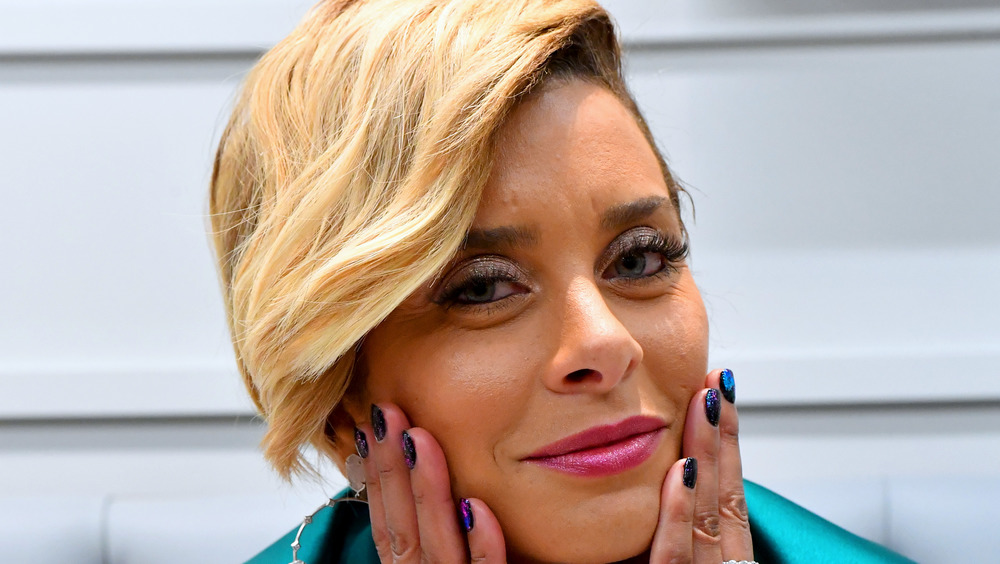 Larry French/Getty Images
The Real Housewives of Potomac OG Robyn Dixon has addressed the rumor that she was fired from the show: Sorry, haters, but it sounds like she's not going anywhere. Whispers of Dixon's supposed departure began after her RHOP co-star Monique Samuels announced she would not be returning for Season 6. According to some reports, Gizelle Bryant, Karen Huger, Ashley Darby, Wendy Osefo, and Candiace Dillard Bassett apparently all received their contracts — but Dixon supposedly hadn't. The Behind the Velvet Rope with David Yontef podcast reported (via Reality Blurb) that while they "haven't been able to confirm" this lineup update and "are not absolutely sure" Dixon didn't get asked back, "the rumor is Robyn didn't get a contract."
This piece of gossip came to light when Behind the Velvet Rope's David Yontef reportedly hinted at a cast shakeup when he posted about his interview with Osefo on Instagram. When fans asked about Dixon's future on the series in the comment section, Yontef replied (via Madame Noire), "Well the thing is that's the rumor but is it confirmed – personally we don't think so. It seems that way but according to us – it's NOT yet confirmed – but yea we think so. It kinda makes sense. Think about it – Gizelle without [Robyn]? GAME F'ing ON!!"
Robyn Dixon and Wendy Osefo hinted at whether or not they'll return to the Real Housewives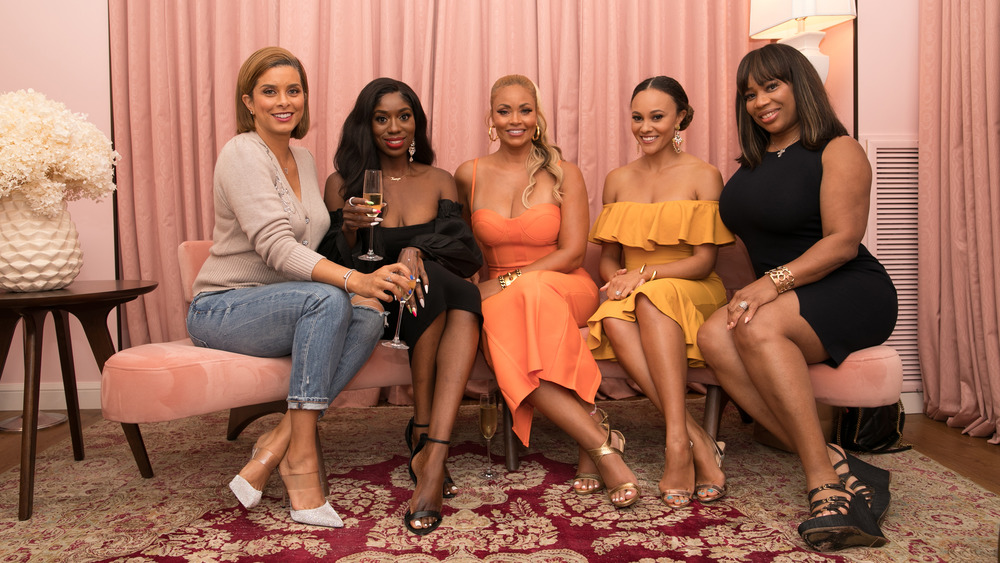 Brian Stukes/Getty Images
Speaking of Osefo, the RHOP newcomer shared that she considered making Season 5 both her first and her last season. Osefo told Yontef on Behind the Velvet Rope that the physical altercation between Dillard Bassett and Samuels that happened on the show made her question whether or not she wanted to remain on the series.
"I think everybody reacted like 'this is not the norm,'" Osefo said. "I think there was a hot mic moment when I was standing there and I said to the ladies around me, 'I didn't sign up for this.'" She went on to note that while she's not afraid of reality TV drama, that fight was a step too far. "And when I said that at that moment, a few of the ladies responded, 'This is not why I signed up for it either,'" she recalled. "So it's very clear that that's not what we wanted."
However, Osefo ultimately decided to stick around — and based on recent social media statements, it seems like Dixon will also remain on the series. The reality star posted to her Instagram Stories a screenshot of a direct message in which a viewer cursed at her and said they were "so glad" that she had been "fired" (via Madame Noire).
"Sorry you get your news from non-credible sources," she wrote. "Don't get too excited." Looks like we haven't seen the last of Dixon.