Bob Hairstyles You'll Definitely Want In 2021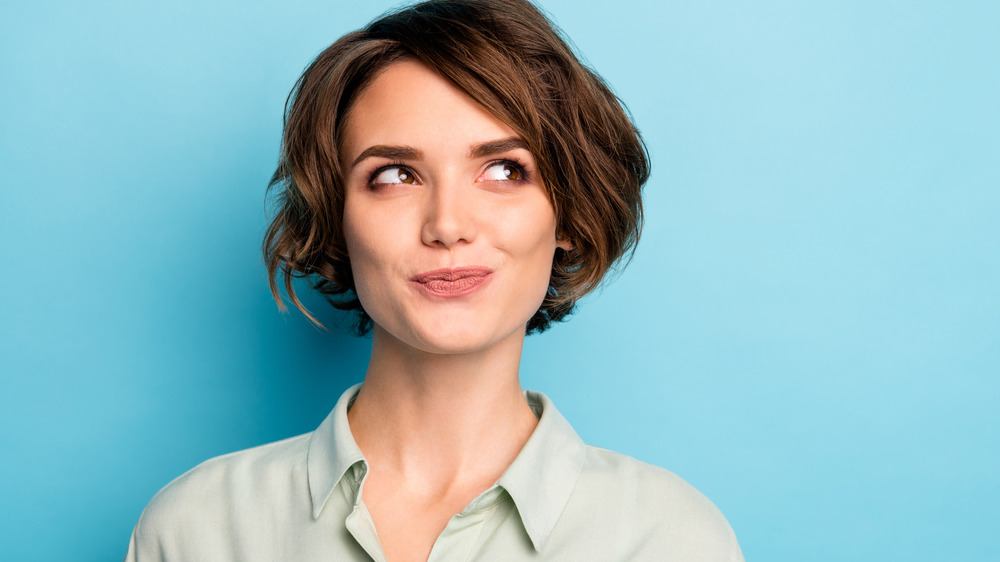 Shutterstock
A new year, a new 'do. But in 2021, one of the new, must-have hairstyles looks to be one that's been around for ages: the bob. Indeed, the haircut that's been in (and on occasion, out of) style for over a century is once again back to turn heads and make a statement.
According to Smithsonian Magazine, the bob hairstyle dates back to 1915 when ballroom dancer Irene Castle wore the carefree 'do for the first time. Her reason for inventing the "Castle bob"? Convenience. It would seem Castle didn't want to hassle with long hair, so her solution was to cut it short. The bob was born. Today, this haircut basically means any short style that falls somewhere below the ears and above the shoulders. With such scope, it's no wonder that calling one's hairstyle a "bob" leaves a lot of room for guessing as to what kind.
In 2021, bob hairstyles will be seen a lot, according to style prognosticators. And as any stylist will tell you, the most important aspect of a proper "bob" is that it works for you. As Jamie Brice, an amiko pro educator, told InStyle, "This haircut works well with most hair types, it's just all about tailoring it to you and your personal style."
The only rule of the bob is the hair length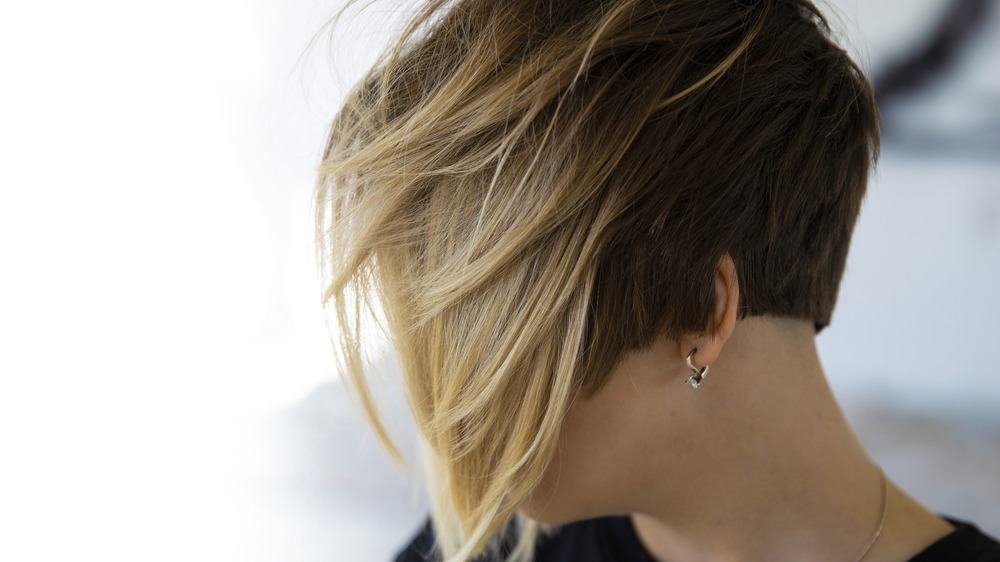 Shutterstock
As said, bob hairstyles are various: blunt, layered, stacked, blended, inverted. Bobs can be traditionally straight or sport a wave; they can have short bangs or be all one length. Truly, the only real rule for the bob is that it be of a certain length. As Byrdie notes, "The length of a classic bob tends to be one to two inches below the chin."
For 2021, stylists think the inverted bob will be one to try. Cosmopolitan observes that while the straight, blunt bob is "really having a moment right now," the inverted bob, defined by a shorter, stacked cut in the back that angles into longer pieces in the front, offers "a whole new vibe." This cut is very similar to the A-line bob, only the back of the cut features stacked layers versus a flat style that hugs the head (via TheTrendSpotter). InStyle, meanwhile, points out two different looks: a sleek, straight, glossy bob versus a bob with a "flirty edge," created using a "flat iron to add waves."
Many stylists are looking back to the 1920s for 2021 as well. Think flappers. The Great Gatsby. As Southern Living explains, "We're taking things back to the Old Hollywood bobs of yesteryear — which means soft ends, flattering curves, and a deep side part," while Harper's Bazaar's experts believe it'll be all about "blunt, unstructured bobs at chin-level," those "styled with the hair tucked behind the ear and natural movement in the back."