Here's How Much David Perdue Is Really Worth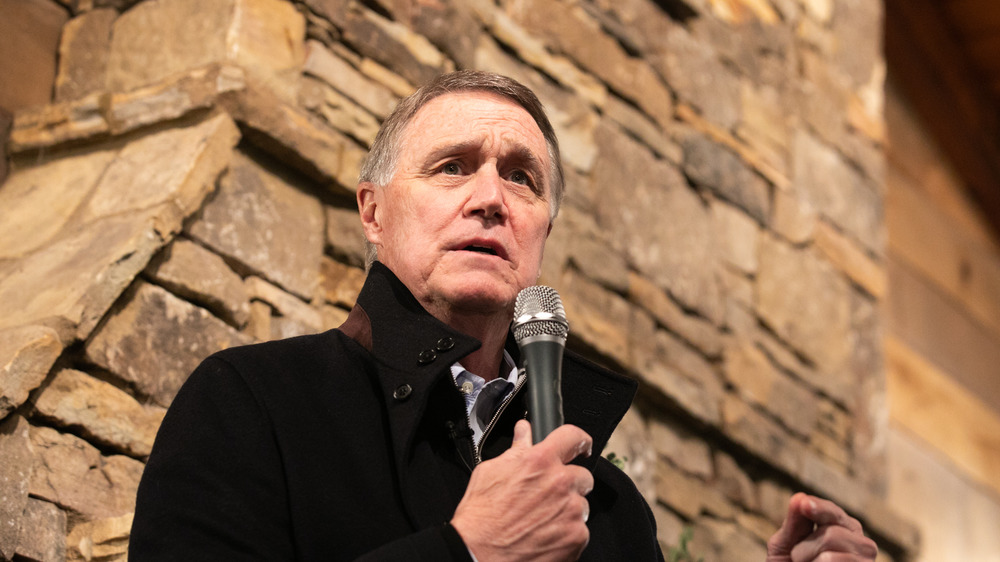 Jessica Mcgowan/Getty Images
Georgia Senator David Perdue may have fully embraced President Donald Trump's America first narrative, but as The New York Times reports, Perdue built a global career — and likely earned his wealth, estimated at $15.8 million, according to USA Today — by working at companies that moved jobs originally based in the United States offshore, and to countries with lower wages like China. 
Perdue grew up in Warner Robins, located 100 miles south of Atlanta, Georgia, and the site of Robins Air Force Base. Perdue, who is not related to the Perdue chicken family (via Delmarva Now), grew up with his cousin Sonny Perdue, as per the Albany Herald. Sonny Perdue is the Trump administration's Agriculture Secretary.
Perdue's career arc saw him ending up at dessert conglomerate Sara Lee, who hired him in 1992 to open a headquarters in Hong Kong and to build their business across the Asia region, as per the NYT. He then joined another company, Haggar Clothing, which had hired him to head its international operations and to increase offshore outsourcing, which he managed to do by moving company plants from the United States and into other markets, according to the outlet.
David Perdue made money working for global conglomerates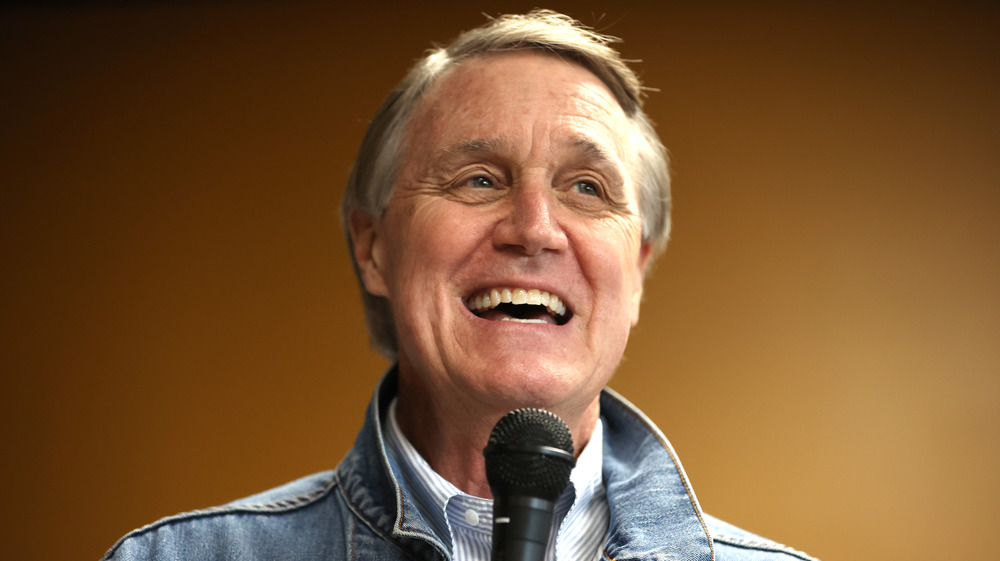 Justin Sullivan/Getty Images
From Haggar Clothing, David Perdue went on to work first at Reebok, and then at a North Carolina company named Pillowtex where he worked for less than a year. After Pillowtex went bust, Perdue pocketed $1.3 million, as per AJC. He then went to work for Dollar General where he once again increased that company's outsourcing capacity, according to The New York Times. Dollar General was sold in a buyout which earned Perdue an estimated $42 million.
Always a businessman, The New York Times says Perdue carried out as many as 2,596 stock trades in one term. Perdue staff say there is no impropriety, since the senator doesn't handle his portfolio himself. Perdue communications director John Burke has said that "Senator Perdue doesn't handle the day-to-day decisions of his portfolio — all of his holdings are managed by outside financial advisers who make recommendations, set strategy, and manage trades and personal finances."