Here's Every Way To Stream Discovery+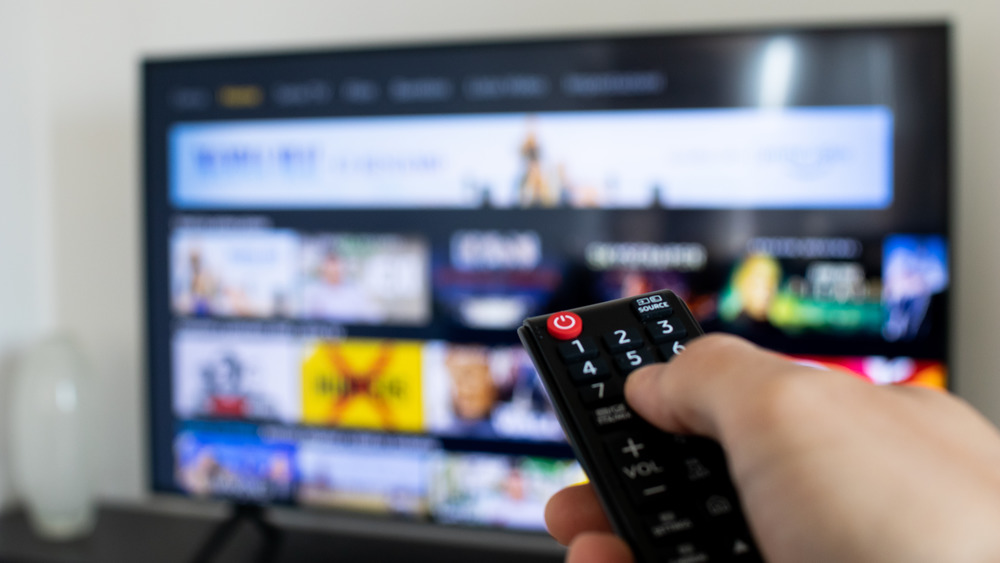 Shutterstock
TV lovers rejoice! After a year of unprecedented streaming service usage, viewers are excited to have yet another option on their TVs — Discovery+.
According to USA TODAY, the new streamer features more than 55,000 episodes from channels such as Animal Planet, Food Network, HGTV, and TLC. You can get access for $4.99 per month, or $6.99 if you want to skip the commercials, the outlet notes, and each account can support up to five user profiles. Plus, Verizon is offering a free 12-month subscription to certain customers. The new streaming service will also offer exclusive content that only subscribers can watch, including various new series.
A few of the original titles fans will love include Iron Chef, 90 Day Fiancé, Love It or List It, Martha Knows Best, Deadliest Catch, and Say Yes to The Dress, Rolling Stone reports. Some of the exclusive shows include 90 Day Fiancé Universe, Six Degrees with Mike Rowe, Amy Schumer Learns to Cook: Uncensored, and Giada in Italy, the outlet notes.
With a lower price point than many of its streaming counterparts, Discovery+ offers a lot of options for less money than heavy hitters like Netflix and HBO. Overall, many associate the new streaming service with good value and good content — especially if you are already a fan of the shows the networks offer.
It's incredibly easy to stream Discovery+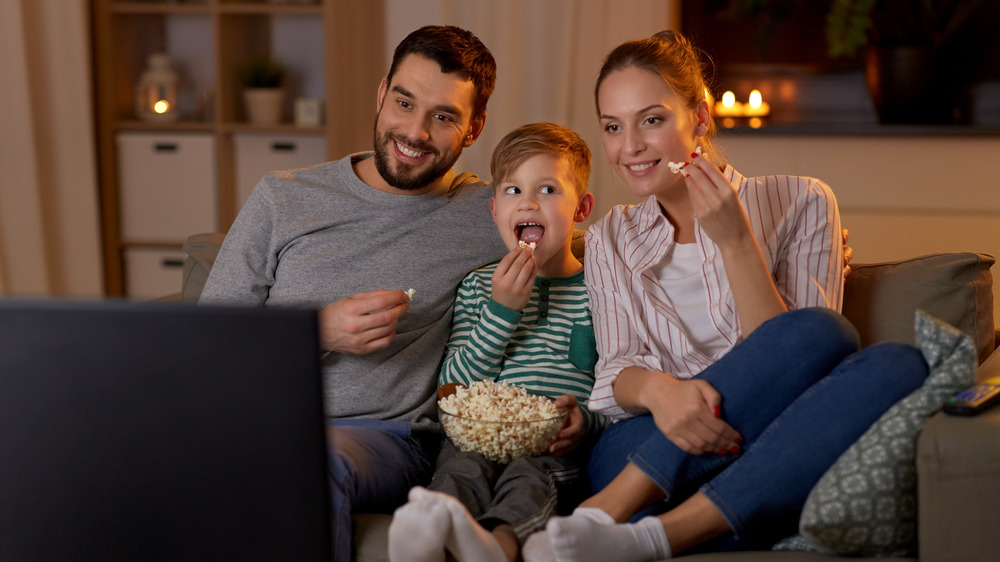 Shutterstock
With all of the exclusives Discovery+ offers, many people want to get their hands on the new streamer sooner rather than later. As far as devices go, Rolling Stone explains that you can access your subscription on your smartphone or tablets that run iOS or Android, Apple TV, Amazon Fire TV, Roku media streamers, Samsung Smart TVs and various Xbox consoles. The service comes as an app, so you can download it to as many devices as your account holds and watch whenever you want.
With so many ways to stream, Discovery+ apparently offers more platforms for viewing than any other streaming services upon its launch. Unlike HBO Max and Peacock, Discovery+ launched on Roku and Amazon Fire TV right away, making it available at the same time as other classic platforms like Apple TV, The Verge explains. "As we go live with Discovery+ today in the US, we are thrilled to be working with best-in-class partners to make it available everywhere our fans are," David Zaslav, president and CEO of Discovery Inc., said in a statement.
Apparently, one of the only places you cannot watch the new streamer from is your PlayStation. But, as far as watching your favorite Discovery shows on classic platforms like Apple, Google, Samsung and Android, you are more than covered, the outlet states.
Accessible, affordable and fun, Discovery+ may be the next Netflix, after all.