Matt James Has A Powerful Goal For His Bachelor Season
Craig Barritt/Getty Images
Matt James made Bachelor history when he was cast as the franchise's first-ever Black Bachelor. The significance of his casting isn't lost on Matt. "I try my best to represent myself and how I was raised and I think I did that," he told People. "I can't speak for everybody. My experience isn't everybody else's and they're gonna see that."
Matt added that he hopes that his casting will open doors. "I'm hoping that being in this position paves the way for people like me to be in this and it be normalized," he said. "'Oh Matt was a great Bachelor.' It doesn't have to be, 'Oh he was a great Black Bachelor.'"
Matt spoke about feeling "anxious" on the premiere of his Bachelor season (via People). He added, "It's more excitement, I just want to I'm everything they're hoping I am." When a contestant on the show asked him how he felt about his "incredible" casting, Matt admitted that he felt a lot of pressure. "I feel a load of responsibility," he said.
Chris Harrison helped Matt James adjust to being the Bachelor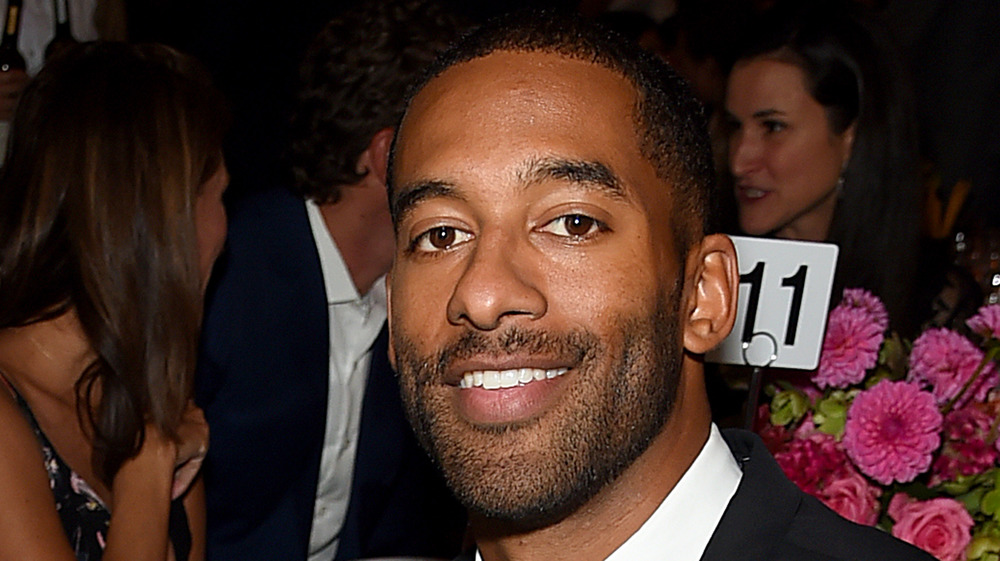 Jamie Mccarthy/Getty Images
In an interview with ET, Matt revealed that Bachelor host Chris Harrison was instrumental in helping him adjust to his new role. "I felt a lot, I'm not going to lie," he said. "But the more conversations I had with Chris — he helped me realize that I only speak for myself, and my experience was my own, and when someone has an opinion, whether they're white or Black, that's their opinion. It doesn't mean that all Black or white people think that way."
Matt's Bachelor season is also ground-breaking in that it features the most inclusive cast to date. "What I'm looking for isn't specific to a race, and that's why I was extremely excited about the group of women I saw," said Matt. "It represented everybody."
What he does want, as he said in the premiere, is someone who gets him. "Being a person of color, it's important to me that someone knows what that's like and embraces it, because that was part of who I am and it's going to be apart of our relationship," said Matt (via People).