The Truth About Tyler Cameron's Best Friend, Matt James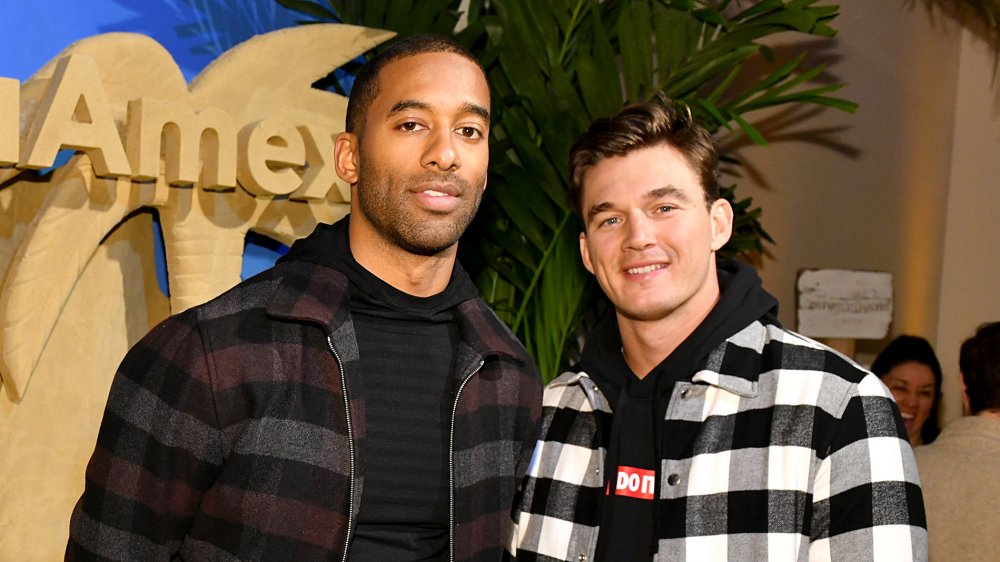 Craig Barritt/Getty Images
Before Clare Crawley's Bachelorette season was postponed thanks to the novel coronavirus known as COVID-19 that is sweeping across the world, a man named Matt James was named as one of the contestants who would be vying for her hand. Adding Matt to the cast is interesting, since he has a pretty big tie to Bachelor Nation. Matt just so happens to be the best friend and roommate of one-time Bachelorette contestant Tyler Cameron, who may or may not be romantically involved again with Hannah Brown after finishing as the runner-up on her Bachelorette season.
According to Cosmopolitan, the 28-year-old is a mainstay on Tyler's Instagram stories. A former NFL player, Matt is the founder of ABC Food Tours which, according to his LinkedIn profile, "is a food touring company that leads students on both food/fitness tours through NYC stopping at restaurants native to the area to taste their signature dishes and learn about their history." He's also an associate at CBRE, a real estate and investment firm.
While he's a decade younger than Clare, the 38-year-old Bachelorette star (she turns 39 on March 20) isn't too hung up on age. "I have been known to date younger guys, so that's not a problem for me," she said on Good Morning America (via the New York Post). "The thing is I'm wondering if they're ready for me, for my age. I feel like that would be more of an issue, than me with them, because I feel so much younger at heart than my actual age."
Matt James may not get the chance to compete on The Bachelorette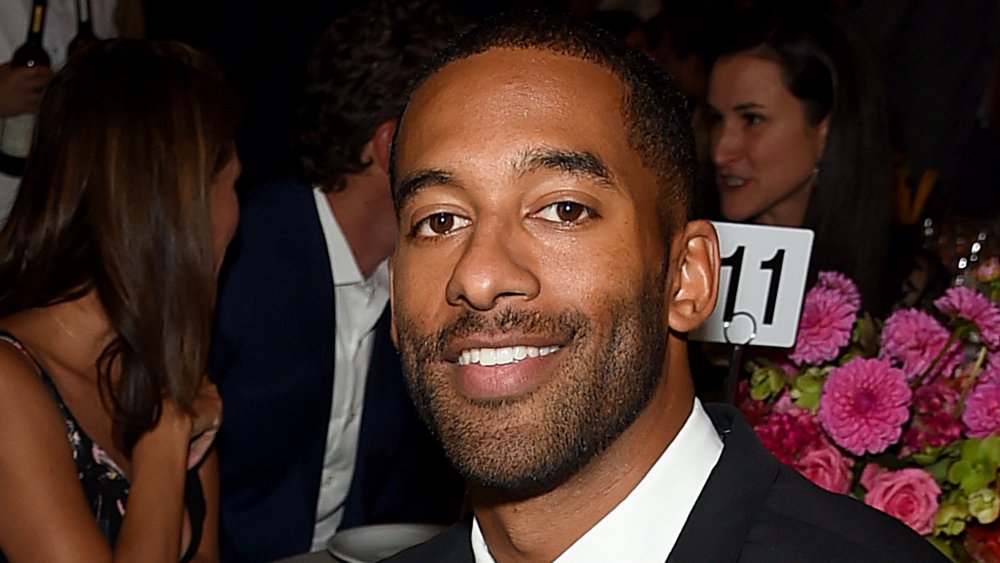 Jamie Mccarthy/Getty Images
While Matt seems like the perfect contestant for The Bachelorette, we may not be able to see him compete after all. Since Clare's season has been postponed, it's likely that most — if not all — of the originally planned contestants won't be part of the season when it is finally filmed. "The thought that everybody is going to come back again is probably very slim," said Bachelorette host Chris Harrison on Instagram Live (via Cheat Sheet). "There will be some different guys. There may be completely different guys."
While Matt will still hopefully get his time to shine, Clare is encouraging new contestants to submit applications to be on the show. During an Instagram Q&A (via Us Weekly) she said, "I feel like since we have a break in the show right now, I don't think it's too late to submit people. So, submit them, why not? What's the worst that could happen?"