Dr. Dre's Stunning Net Worth Is Turning Heads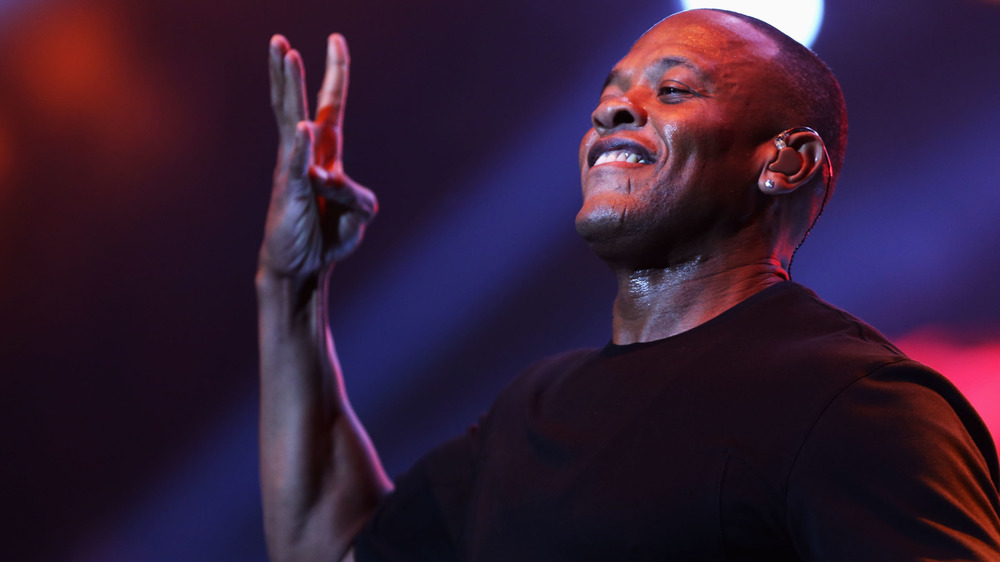 Chelsea Lauren/Getty Images
Dr. Dre is one of the most legendary rappers of all time. He's been in the business so long it's impossible to imagine music without him. Without Dre, we wouldn't have Eminem. Without Dre, we wouldn't have Beats, aka the coolest headphones in the world. Famously a high school dropout, the rapper — whose real name is Andre Romelle Young — has proven several times over that in life you truly make your own luck.  
As Capital Xtra notes, Dre took a chance on himself when he left NWA to branch out on his own. After founding Death Row Records, he became an entrepreneur in his own right, kickstarting the careers of some of the biggest stars of all time, including the late Tupac Shakur. His own career remains untouchable, particularly when it comes to The Chronic, which still makes Dre money today. Put simply, he's earned his fortune many times over.
Dr. Dre is the definition of self-made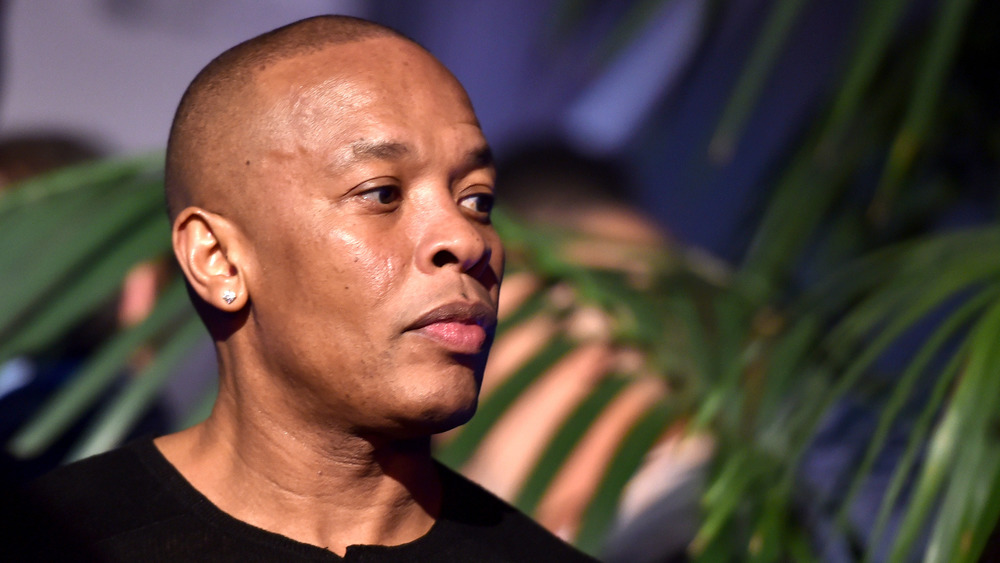 Kevin Winter/Getty Images
Dr. Dre left Death Row to form Aftermath Records, a subsidiary of Interscope Records, in 1998 alongside Jimmy Iovine. As Rolling Stone notes, Eminem really made the label, with 50 Cent following in his wake, among others. Universal eventually owned Interscope after a series of high-profile mergers, making "The House That Dre Built" the biggest record label in the world. In 2001, the rapper sold 30% of his share to Interscope for a massive $35 million. 
Just five years later, the Iovine-Dre partnership proved just how lucrative it was with the release of Beats headphones. "Dre and I decided to market this product just like it was 2Pac or U2 or Guns N' Roses," Iovine explained of their approach, which seemed crazy at first, since ear buds were just taking off and Beats retailed for $200 a piece. However, by 2013, industry experts projected Beats would make $1.4 billion in revenue. In 2014, Beats was bought by Apple for a whopping $3 billion.
He's "the first billionaire in hip-hop"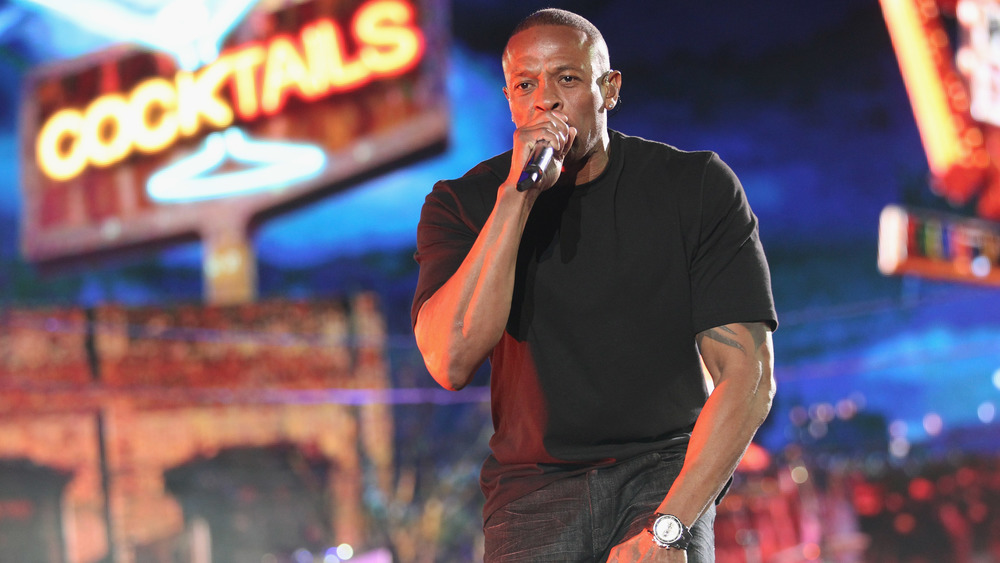 Christopher Polk/Getty Images
Following the high-profile Beats deal, Dre described himself as "the first billionaire in hip-hop," (via Rolling Stone). In an interview with The Guardian, the rapper enthused, "I've been living the American Dream for over 25 years — just being able to do what I do, be creative and make money out of it, it's incredible." Dre has never been shy about the business side of music, but crucially he sees the two as interlinked.
The rapper isn't greedy, however, telling Esquire, "It's always weird when people approach me to make an investment. I tell them, 'I don't need any more money. I'm good.' Then I wait for their expression. That part is entertaining, because people look at you like you're crazy when you say you don't need any more money." His impressive business acumen is indisputable. Celebrity Net Worth puts Dre at an eye-popping $820 million.