90210's Mrs. Walsh Makes A Stunning Confession About Luke Perry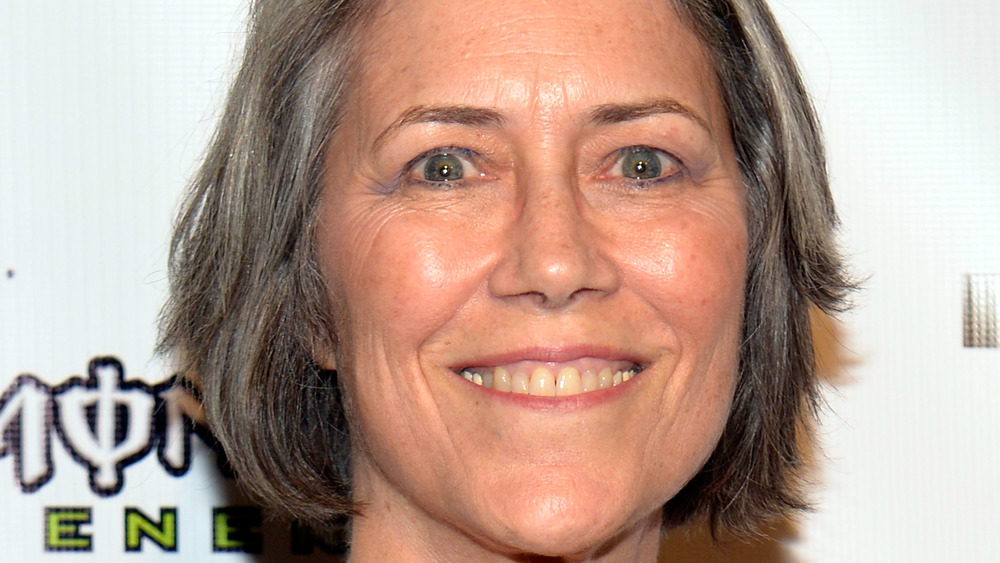 Michael Tullberg/Getty Images
Oh, Mrs. Walsh! Carol Potter, who played Brandon and Brenda's matronly mom on Beverly Hills, 90210 has made a startling confession about her relationship with Luke Perry, who played the teen boyfriend of her daughter on the show (via Hollywood Life). During a recent interview with former co-stars Jennie Garth and Tori Spelling on their 9021OMG podcast, Potter admitted about Perry, "We would flirt!" Are your jaws on the floor, too? But wait — there's more.
She relatably noted, "We used to joke [about everyone having crushes on Luke] all the time...." Right, we are with you, but get this — Potter also told the actresses who played Kelly Taylor and Donna Martin, "We'd talk dirty to each other!" 
Wow. We aren't sure if we are impressed or disturbed! Meanwhile, it seems Perry wasn't the only actor on the show Potter had a connection with, as she also shared on the podcast about the man who played her husband, Jim Walsh, "I felt really close to James [Eckhouse]."
How weird is it really that Mrs. Walsh and Dylan McKay flirted?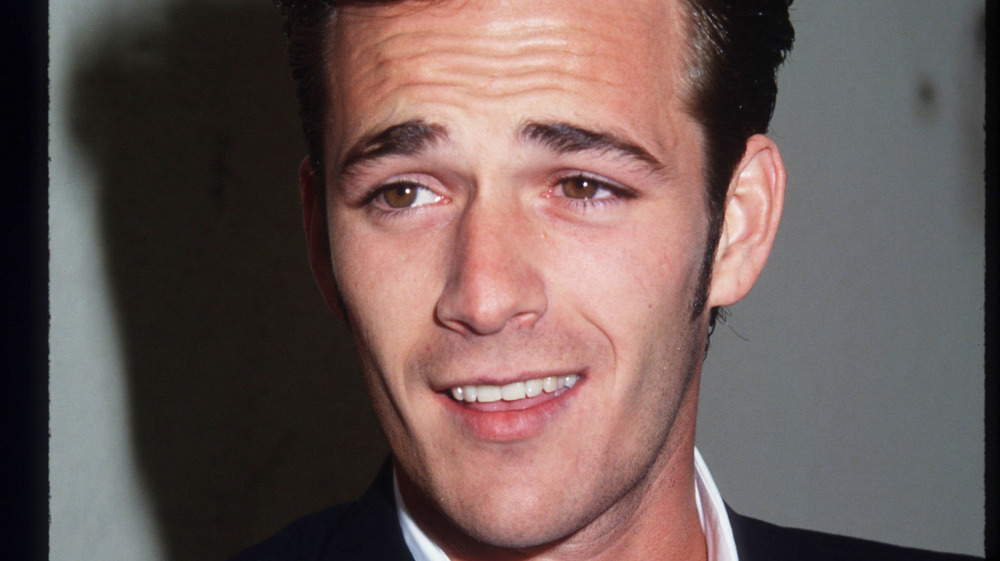 Barry King/Getty Images
Let's break this somewhat eyebrow-raising confession about Carol Potter and Luke Perry talking dirty to one another down a bit. Potter was 42 years old when 90210 debuted in 1990 (via IMDb). She would end her run on the series in 1998 at the age of 50. And remember, Perry, who sadly passed away in 2019, would have been 24 when he started playing Dylan McKay — so, it's not as if he was as young as his high school character (via IMDb). It really isn't that horrifying — is it? Even if Perry was a bonafide adult, Potter was still 18 years his senior. So, you be the judge.
It's worth noting Ian Ziering, who played Steve Sanders on the show, was 26 years old when filming began (via IMDb). And Gabrielle Carteris, A.K.A. Andrea Zuckerman, was 29! So the age difference between the characters who played parents and teens was not as great as we thought back in the day. Still, scandalous!