Here's How Much Raphael Warnock Will Make As A Senator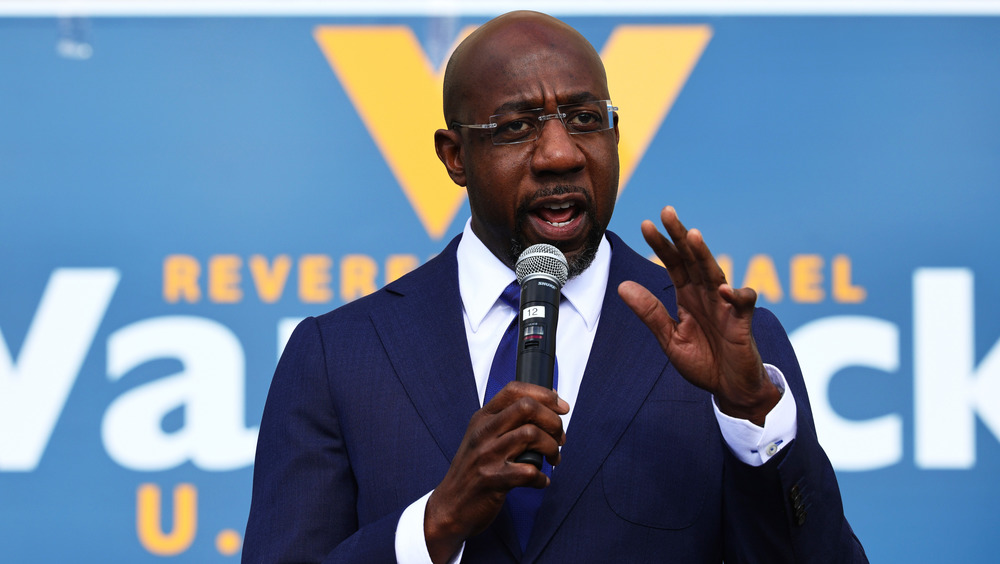 Michael M. Santiago/Getty Images
While most of us are still adjusting to the transition into a new year, in terms of the political stage, less than one week into 2021 and it's already one for the history books. Not only are we just a few weeks away from a presidential transition that boasts the first woman ever to hold the office of Vice President, but Kamala Harris is also the first ever Black American and first ever person of South Asian descent to hold the office. Today also marks a huge victory in Georgia. As projected by CNN, Raphael Warnock has won the Senate race against Republican Kelly Loeffler. Not only is he the state's first Black senator, but according to the outlet, he is also the first Black Democrat to be elected to the senate from any southern state.
In a tale of what true democracy in the United States looks like, Warnock's win, as described by AP News, took him from an impoverished childhood to the pulpit of Martin Luther King Jr.'s former parish, Ebenezer Baptist Church in Atlanta, and now into the political fray.
Raphael Warnock's salary as a senator will be substantial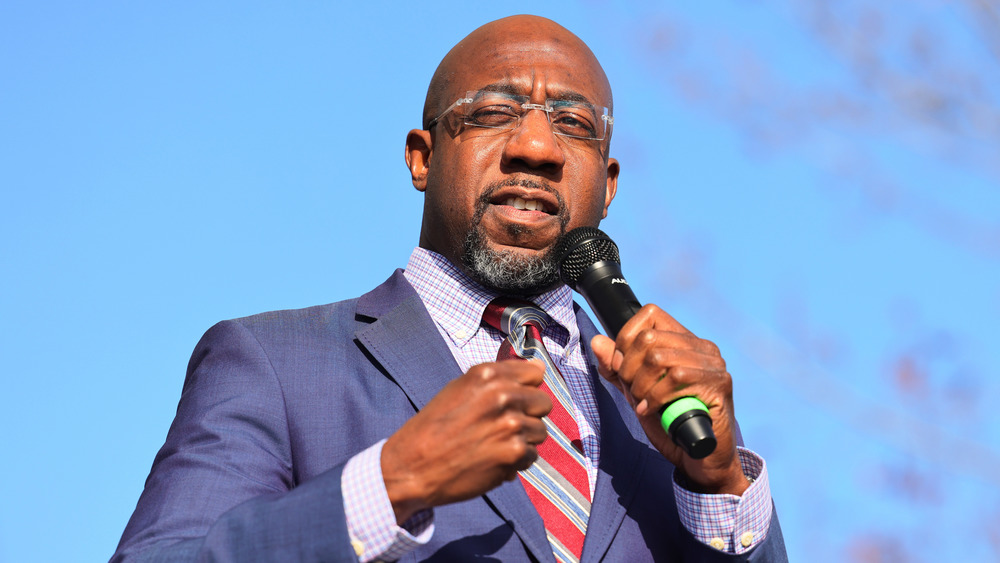 Michael M. Santiago/Getty Images
Raphael Warnock's new role as senator might also prove to be quite lucrative compared to his current job as a Senior Pastor at the Baptist church. According to ZipRecruiter, the average salary in Atlanta, Georgia for a similar parsonage position is a little over $45,000 per year. Meanwhile, the salary of a U.S. senator in 2021, as reported by the branch's official website, is $174,000 per year.
When it comes to the average median income of civil servants, that salary is chump change, however. According to a report in Roll Call, the median net worth of today's senators and House members combined is a whopping $511,000. The report goes on to highlight that, "The financial disparity between those who try to govern and those who are governed is almost certainly even greater than that." In light of that, having a senator who makes something akin to what the average American household struggles to earn is not only refreshing, it's essential.