Biden Just Called Out Trump In A Powerful Speech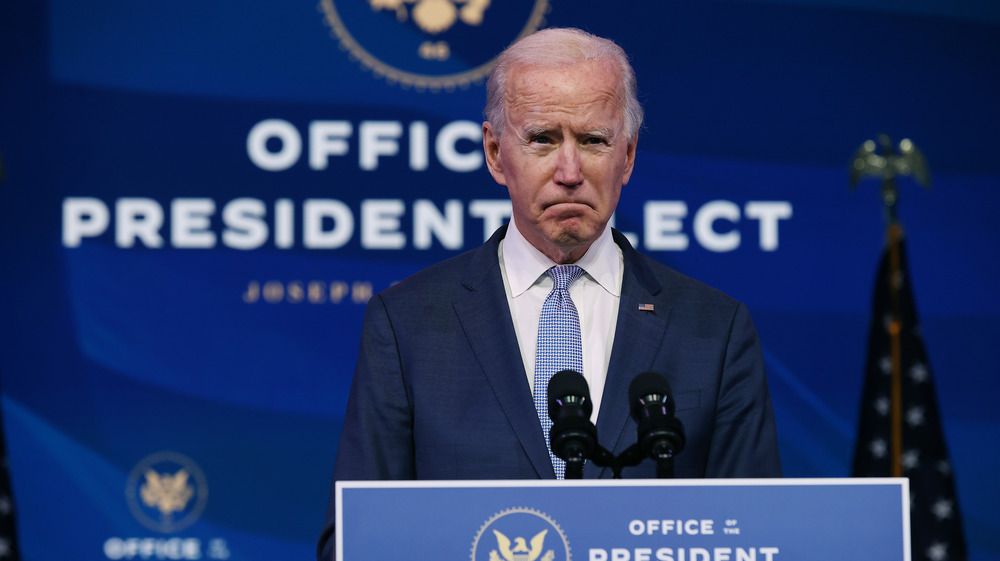 Chip Somodevilla/Getty Images
By his own admission, he had planned to speak to the nation to talk about the economy. Instead, President-elect Joe Biden went before the country on January 6 to try to make sense of the events that unfolded in Washington DC on the day the Joint Houses of Congress were set to meet to ratify the results of the November election. In his speech, uploaded by the Biden-Harris Presidential Transition Twitter account, Biden said: "Our democracy is under unprecedented assault, unlike anything we've seen in modern times. An assault on the citadel of liberty, the Capitol itself. An assault on the people's representatives ... An assault on the rule of law like few times we've ever seen it."
He continued, declaring, "The scenes of chaos at the Capitol do not reflect a true America. Do not represent who we are." As Biden went on, "This is not dissent, it's disorder. It's chaos. It borders on sedition, and it must end now."
Biden declared that 'the words of a president matter'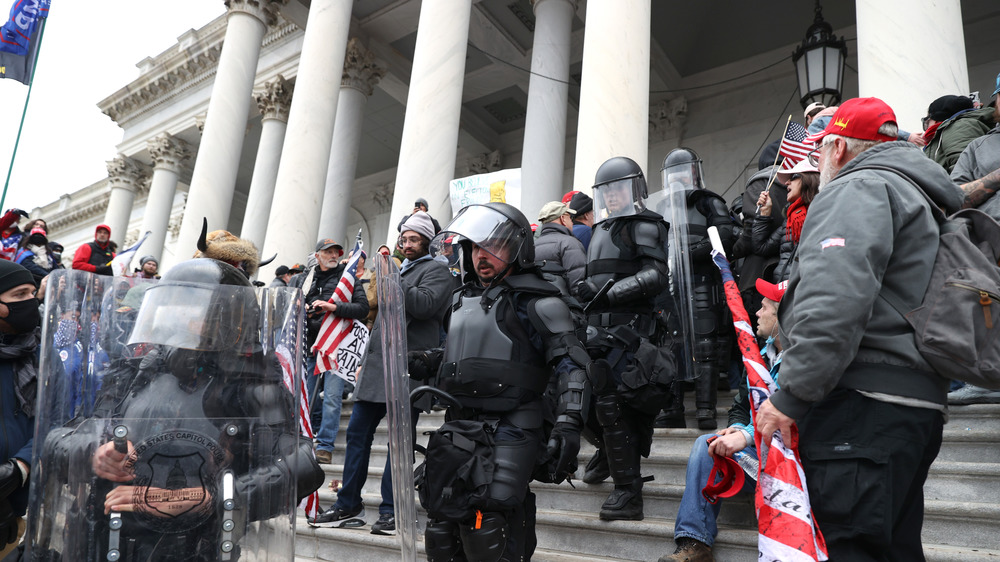 Tasos Katopodis/Getty Images
Biden reserved his strongest words for his soon-to-be predecessor, Donald Trump, who is set to leave office on January 20, saying, "You've heard me say before in a different context: The words of a president matter, no matter how good or bad that president is. At their best, the words of a president can inspire. At their worst, they can incite. Therefore, I call on President Trump to go on national television now to fulfill his oath and defend the constitution and demand the end to this siege."
Biden didn't pull his punches, saying that the DC riots were "not a protest." Instead, he declared, "It's [an] insurrection." He then put the events into perspective: "Today's reminder — a painful one — [is] that democracy is fragile and to preserve it requires people of goodwill, leaders with the courage to stand up, who are devoted not to the pursuit of power  ... at any cost, but to the common good."
Social media is in shock over the events unfolding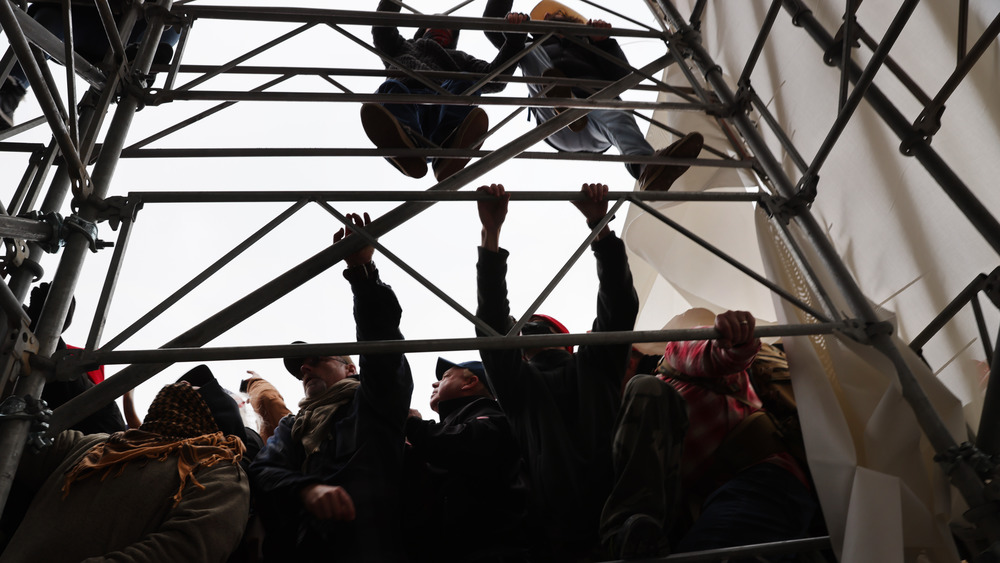 Spencer Platt/Getty Images
Social media was full of shock and anger over the events that unfolded in Washington, DC. As Abby D. Phillip, CNN's political correspondent, wrote on Twitter, "The incredible show of force that we saw in DC this summer... Where is it? That was nowhere near what we are seeing happen today as lawmakers in both chambers are in lockdown and unable to continue their duties while violent protestors storm the Capitol."
Another user warned the incoming administration, "Biden and his admin need to learn from those who restored Germany after WW2. Otherwise US will be doomed for a looong time, not just the coming weeks and tonight."
While Biden sought to calm, there are voices that went on Twitter to say that are seeking justice. At least one member of the house, Ilhan Omar, tweeted: "I am drawing up Articles of Impeachment. Donald J. Trump should be impeached by the House of Representatives & removed from office by the United States Senate. We can't allow him to remain in office, it's a matter of preserving our Republic and we need to fulfill our oath."