Here's Why Kate And William May Be Coming To America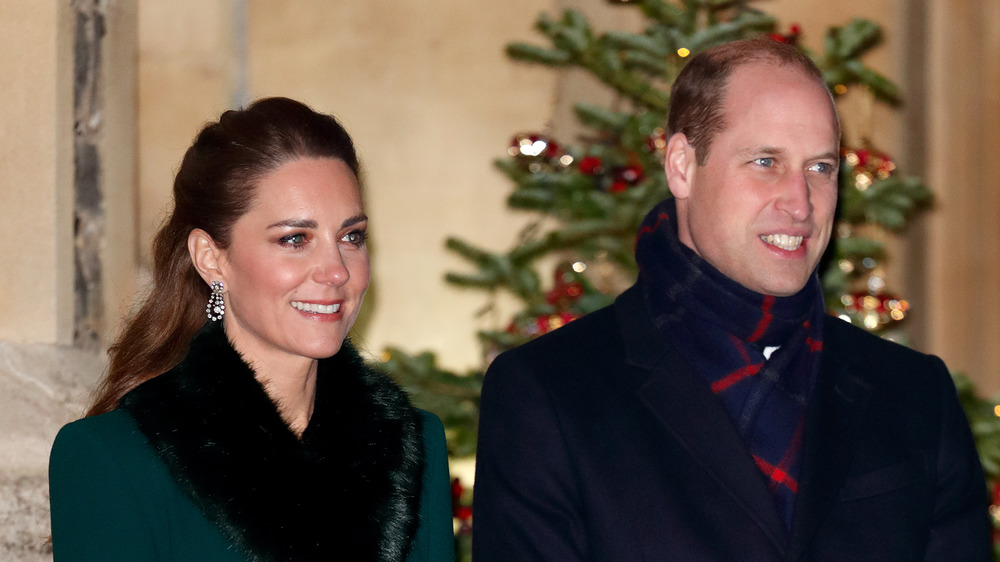 Max Mumby/indigo/Getty Images
A year after Prince Harry and Meghan Markle announced that they were stepping down as senior royals and made their way across the pond, it looks like Prince William and Kate Middleton might be following in their footsteps — at least temporarily. While it's unlikely that we will ever see William give up his position as second in line to the throne, he and his family could be coming to America for a visit.
At least, that's what a source told Us Weekly. While Harry and William have been rumored to be in a royal rift for years, recent reports claim that they have been working on repairing their relationship.
"It's certainly been a roller-coaster for everyone involved, especially the brothers, who are vowing not to let things get this out of hand in the future and have learned a lot from this difficult experience," the source said.
Kate and William reportedly plan to see Meghan and Harry's 'new home turf'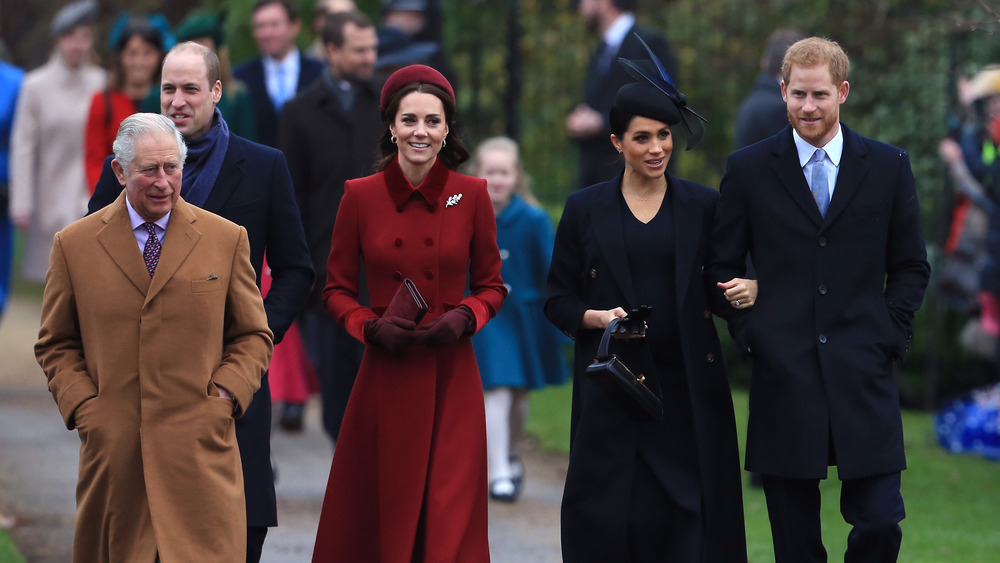 Stephen Pond/Getty Images
The source added that the brothers hope to see each other as soon as it's safe enough to do so. While the uncertain nature of the COVID-19 pandemic means it's impossible to pinpoint when, exactly, that will be, the source said that "at some point in 2021, the Cambridges will travel to Santa Barbara and see the Sussexes on their new home turf."
Not everyone is optimistic that their reunion will go smoothly, though. After so much time apart, some think that when Harry and William see each other again things will be at least a little uncomfortable.
"I think it's going to be very awkward if they do meet up," royal biographer Phil Dampier told The Sun. "From what I am told the rift is not a lot better at the moment – they are not talking a lot. I think they will put on a united front... but behind the scenes I think there's going to be a lot of tension."