Why Hilary Duff Doesn't Want To Know The Sex Of Her Third Baby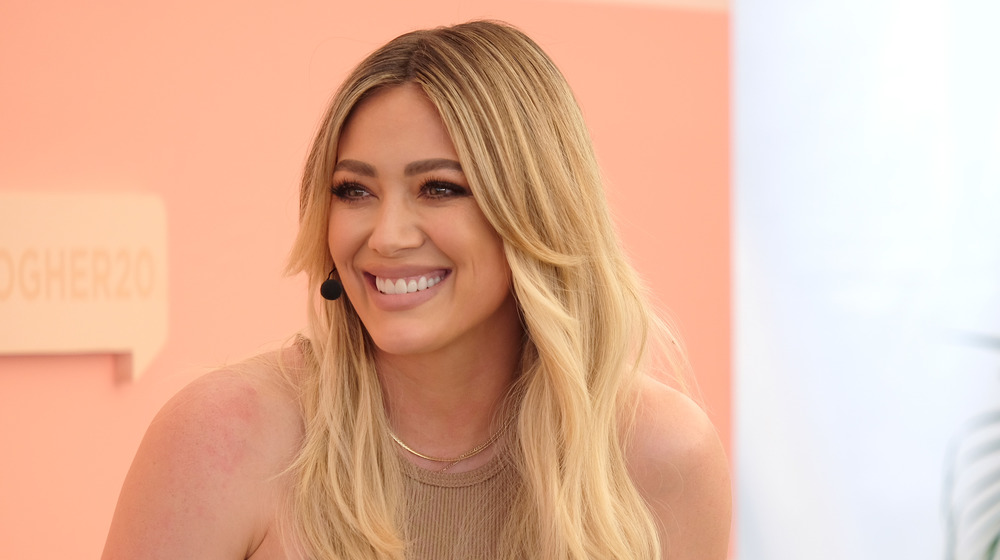 Sarah Morris/Getty Images
With 11 weeks until the arrival of her third baby, Hilary Duff is polling her Instagram followers to see whether they think she is having a boy or a girl (via Today). Um, but would you believe the star does not know herself what she is having? Indeed, Duff and her husband Matthew Koma have decided not to find out the sex of their little bundle of joy.
The parents, who already count Luca, age 8, and Banks, age 2, among their brood, have a good reason for waiting to find out if they will welcome a baby boy or girl to the family (via People). But it turns out not everyone living under their roof is excited about the idea of holding off on buying anything blue or pink — more on that in a hot minute. Meanwhile, Duff noted on Instagram about her baby's gender, "I don't have a feeling about it."
One of Hilary Duff's kids is not feeling the waiting vibe
Duff and Koma did not wait to find out what they were having last time, with the Younger star telling People, "We had a gender reveal with Banks and it was such a fun memory." At that time, friends and family surprised the expectant mom with pink confetti cannons on Mother's Day (via Cosmopolitan).
But now given the pandemic, she went on to explain, "Unfortunately, during these times we felt it wasn't really appropriate." The soon-to-be third time mom went on to note, "The way we are creating some excitement within the family is to wait to find out the sex on the baby's birthday."
Duff added, "It's a mixture of friends who are excited about the surprise and then some who are just really annoyed with us. Luca is falling under the annoyed category!" The star mom confessed he is hoping for a little brother — we guess he will find out soon enough if his wish comes true!