The Truth About Merrick Garland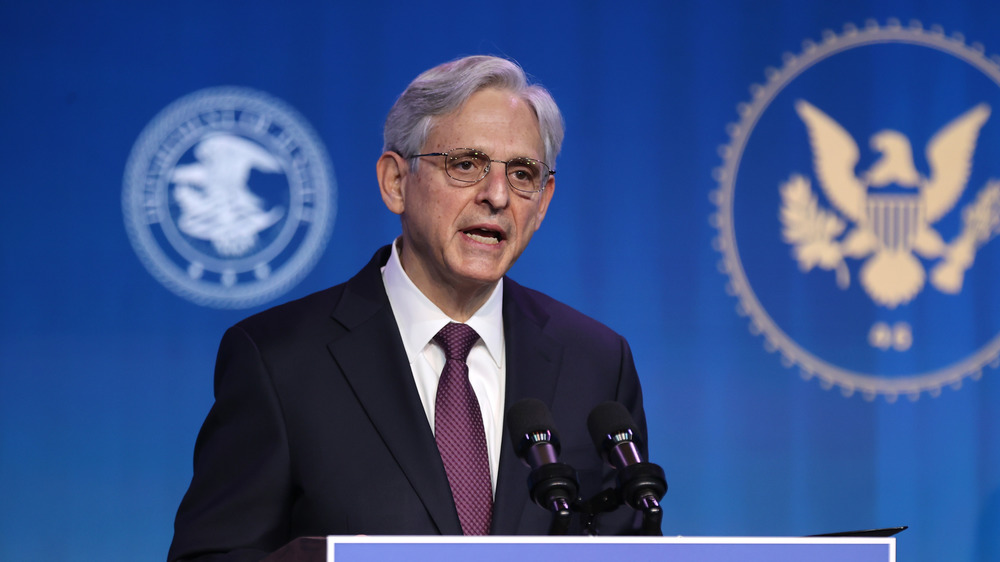 Chip Somodevilla/Getty Images
Judge Merrick Garland made national news in 2016 when President Barack Obama nominated him to the Supreme Court — and when that nomination was blocked by Senator Mitch McConnell. But Judge Garland is back in the news now as President-elect Joe Biden's nominee for Attorney General of the United States (via NPR).
In a speech after the announcement of his nomination, Garland emphasized what he would focus on as attorney general, "... from ensuring racial equity in our justice system to meeting the evolving threat of violent extremism. If confirmed, those are the principles to which I will be devoted as attorney general ... I have loved being a judge, but to serve as attorney general at this critical time — to lead the more than 113,000 dedicated men and women who work in this department to ensure the rule of law — is a calling I am honored and eager to answer." (Via MSNBC.)
He also vowed to support the rule of law as the bedrock of our democracy, saying, "The essence of the rule of law is that like cases are treated alike, that there not be one rule for Democrats and another for Republicans, one rule for friends, another for foes, one rule for the powerful, another for the powerless, one rule for the rich, and another for the poor, or different rules depending upon one's race or ethnicity. And the essence of its great corollary, equal justice under law, is that all citizens are protected in the exercise of their civil rights."
But how did Garland get to where he is today?
Merrick Garland came from humble beginnings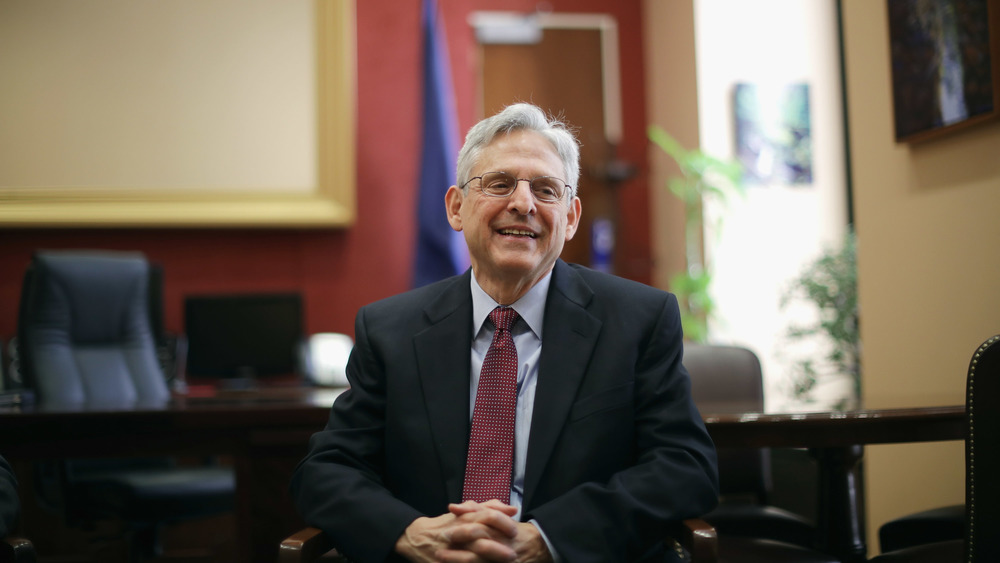 Chip Somodevilla/Getty Images
Merrick Garland grew up in Illinois. His mother worked as a volunteer and his father was a small business owner. Garland attended Harvard University for his undergraduate studies. He then went on to Harvard Law School where he paid for his education by working at a shoe store in the summer, counseling undergraduates, and even sacrificing his comic book collection (via Obama White House archives). 
Garland began his judicial career clerking for two prominent judges — Judge Henry Friendly of the U.S. Court of Appeals Second Circuit and later Supreme Court Justice William Brennan. He then became a partner at a law firm, where he focused on cases representing the underprivileged. 
In 1989, Garland became a federal prosecutor for the U.S. Attorney's D.C. Office in the George H.W. Bush administration. He later was named Deputy Assistant Attorney General in the Department of Justice's (DOJ) Criminal Division and then Principal Associate Deputy Attorney General, where he oversaw some of the DOJ's most critical criminal cases (via Obama White House archives).
One of the most notable cases Garland worked on was the 1995 Oklahoma City Bombing, where his efforts were recognized by the then-Governor of Oklahoma Frank Keating, who wrote, "During the investigation, Merrick distinguished himself in a situation where he had to lead a highly complicated investigation and make quick decisions during critical times. Merrick Garland is an intelligent, experienced and evenhanded individual." (Via The Oklahoman.)
After that, the moderate judge was appointed in 1997 by President Bill Clinton to the U.S. Court of Appeals for the D.C. Circuit. During his time as a judge, he has been well-respected by those on both sides of the political aisle and recognized as someone with high integrity (via The Wall Street Journal).
Many are lauding the nomination. One of his former Department of Justice colleagues told NPR, "He will restore the independence of the Department of Justice. And this will be a perfect capstone of his career, which has been devoted to the law, to the judiciary for the last 23 years, and before that, at every seat at the Department of Justice."