Here's What We Know About The Toddlers And Tiaras Special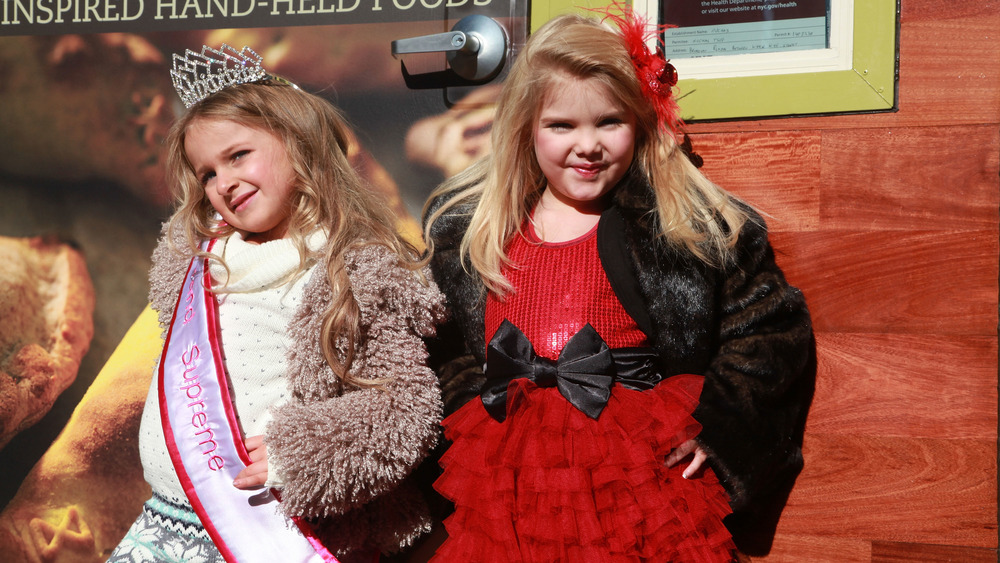 Astrid Stawiarz/Getty Images
The spirited, ambitious little ladies of Toddlers and Tiaras are all grown up. The TLC show that made them all stars debuted more than a decade ago, so they're definitely not toddlers anymore. However, fans can still remember every sequined costume, every robotically choreographed routine and, of course, every tantrum. If you've been wondering what happened to all those pint-sized princesses, wonder no more because Discovery+ has the answer.
The brand-new streaming service, which is also home to all the 90 Day Fiancé spinoff content you could possibly want or need, is gifting us a three-part special entitled Toddlers & Tiaras: Where Are They Now. It takes a look at where some of your favorite glamorous tykes ended up, while also providing an insight into where their pushy parents are now, too, and it counts down some of the most memorable moments from the original series along the way. 
The new tell-all special takes a look back at the iconic show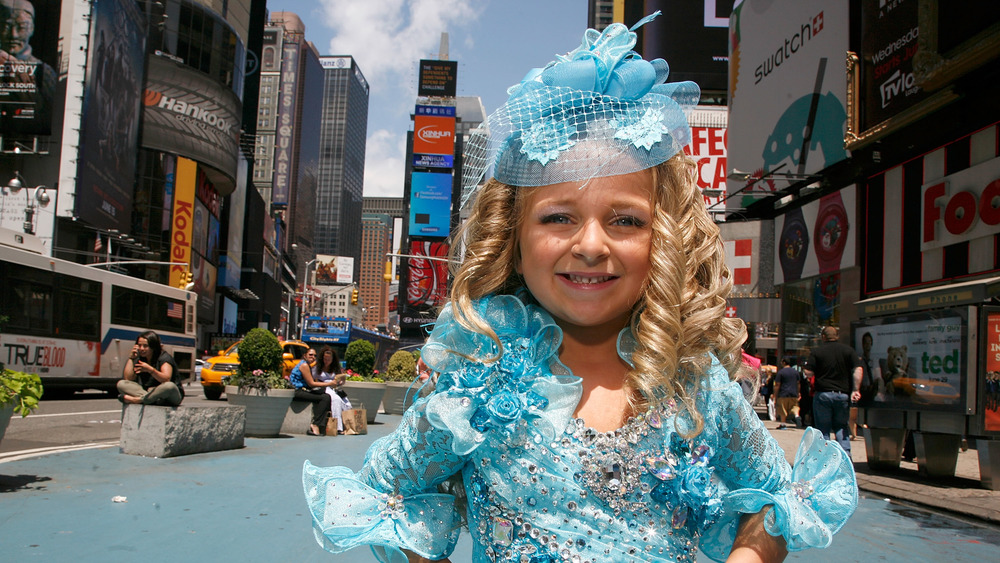 Andy Kropa/Getty Images
ET debuted the trailer and it's nothing short of spectacular, ominously teasing, "Ten years ago, on stages across America, toddlers competed in high-stakes beauty pageants. It wasn't only the kids who were competing." The new special aims to give fans a glimpse behind the glitter curtain, as stars and their folks look back at their time on the show and reminisce about all the times they won (and lost). Likewise, Toddlers & Tiaras: Where Are They Now ascertains whether any of these divas can still perform as well as they could in the old days. The jaw-dropping trailer offers a telling glimpse at some of Toddlers and Tiaras' most memorable parents, with one mom revealing through tears, "I don't want a normal life. This is the life that I love."
Toddlers & Tiaras: Where Are They Now drops on Discovery+ January 21. Some major fan favorites will feature, many of whom remain famous in their own right, such as Isabella Barrett, who's now a self-made millionaire by her own estimation thanks to a super popular jewelry line (via Business Insider). The Tiara Twins and Sprinkle Sisters are also back alongside their parents, while Eden Wood, the star of the show when it was first broadcast, is now an actress and popular gamer in her own right and ready to show off how much she's changed. Also scheduled to appear are Ava Perez and her father, David, Madison "Tootie" Berg and her mom, Stacy, Danielle Kirby and her mother, Tedi, and Liana Pirraglia and mom Mary. Suffice to say, it'll be a riot.