What You Don't Know About Stephanie Grisham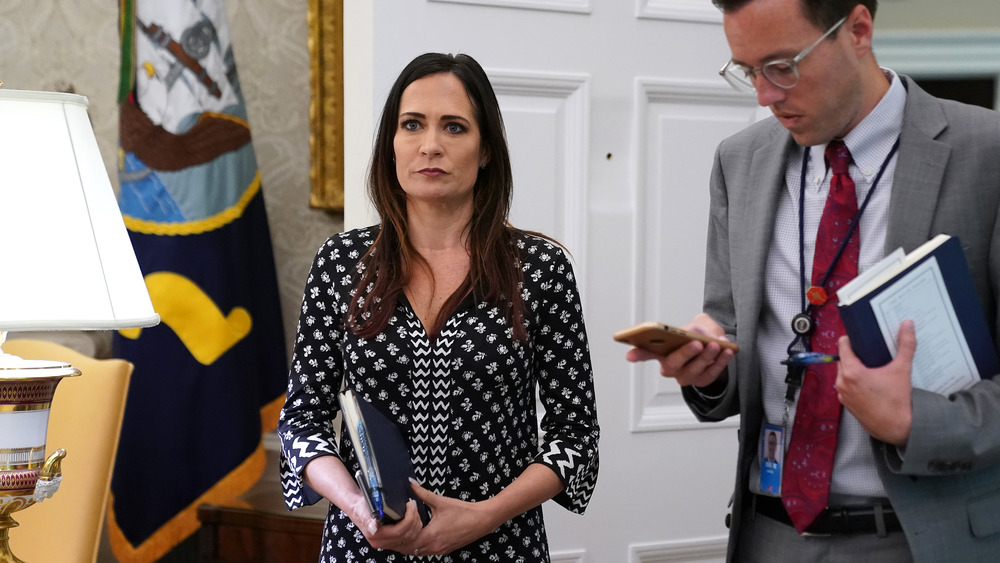 Chip Somodevilla/Getty Images
Stephanie Grisham, Melanie Trump's chief of staff, resigned from her post Wednesday, January 6, 2021, after pro-Trump supporters stormed the U.S. Capitol to disrupt (with the aim to stop) the certification of the 2020 election wins of Joseph R. Biden and Kamala D. Harris. Five people have since died from the riot, including a Capitol Police officer.
Grisham, who joined Donald Trump's team in 2015, had been a staunch defender of the family throughout Trump's term in office. In announcing her resignation, it is notable that Grisham does not mention the president by name, focusing instead on the first lady and her time serving in the administration. She wrote on Twitter, "It has been an honor to serve the country in the @WhiteHouse . I am very proud to have been a part of @FLOTUS @MELANIATRUMP mission to help children everywhere, & proud of the many accomplishments of this Administration."
According to The Washington Post, Grisham's next stop will be the National Board of Education Sciences. While she may not have mentioned President Trump specifically when she resigned, Stephanie Grisham did receive this post from him. It was one of the many appointments meant to help staffers transition from the White House after January 20.
Grisham entered politics in 2010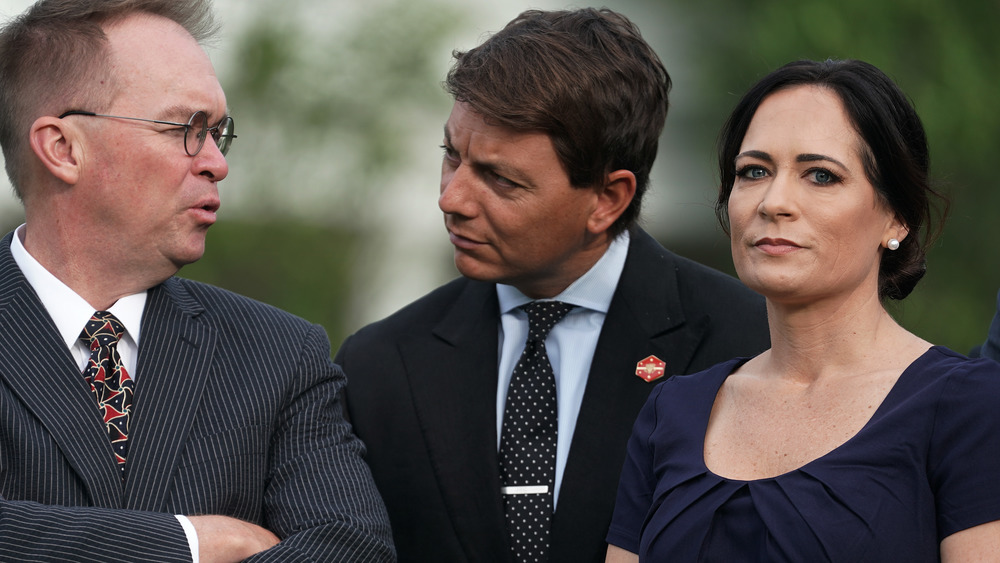 Alex Wong/Getty Images
Born on July 23, 1976, in Colorado, Stephanie Grisham would forge her communications career in Arizona. Though she was accepted into Colorado Mesa University, a university spokesperson told Insider that she never actually enrolled; it does not appear that she pursued her degree. Grisham is twice-divorced, the mother of two sons. She told Fox 10 Phoenix in 2019, "Sometimes, I just break down and cry. I miss them. I know that in the future, this will be great for them and it will benefit them."
All of Grisham's jobs involve public relations. In 2007, she was a spokesperson for AAA Arizona, and from 2008-10, she served in the same role for the Arizona Charter Schools Association (per The Arizona Republic). From this job, she would make many connections, including with Republican Tom Horne, who was at the time Arizona's superintendent of public schools. Horne would go on to win Arizona's attorney general race in 2010, opening up a new opportunity for Grisham. She would accept the offer, becoming Horne's press secretary.
Over the next four years, Grisham would sharpen her skills at dealing with the media and defending her boss. After Horne was defeated by Mark Brnovich in the 2014 Republican primary, Grisham moved on to become spokesperson for the Republican caucus for the Arizona House of Representatives (via the Arizona Capitol Times). It is through this job that she would find her way to Donald Trump and the White House.
Grisham's time in the West and East Wings of the White House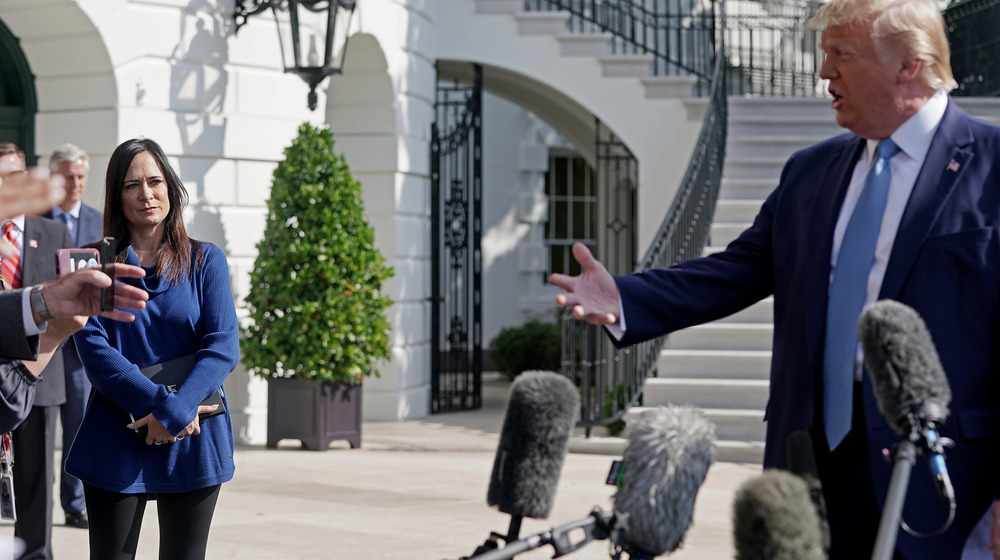 Chip Somodevilla/Getty Images
Stephanie Grisham's first presidential work came in 2012 when she helped out in Mitt Romney's GOP campaign; in 2015, she would become a press aide for Donald Trump. That same year, she would win "Best PR Person" from the Arizona Capitol Times (via the Tucson Sentinel). When Trump won the election in 2016, Grisham became part of his transition team and eventually was named deputy press secretary (to Sean Spicer).
She would move from the West Wing to the East Wing in 2017, becoming Melania Trump's communications director (per the Arizona Republic). But Grisham would move back to the West Wing again in July 2019, after being named the successor to Sarah Sanders as White House press secretary, a post she would hold for nine months and in that time, hold not one press briefing. She told CNN in an email, "The briefings, which are meant to inform the public, were becoming a spectacle." She also told the Post in 2019, when speaking about the president being his own spokesperson, "That's the reality of this White House. And I'm trying to work within the reality of this White House."
After clashing with President Trump's new chief of staff Mark Meadows, Grisham would relocate back to the East Wing in April 2020 to become Melania Trump's chief of staff. She would hold onto this post until January 6, 2021, resigning two weeks before her job would have ended and on the same day that violence erupted at the Capitol.