The Real Reason You Recognize Yasmine From Cobra Kai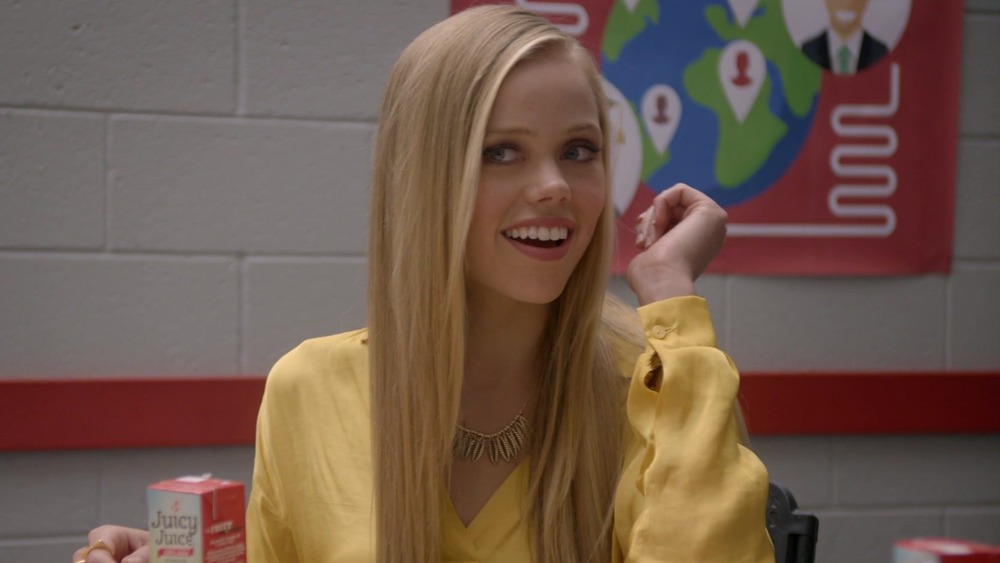 Netflix
Netflix's Cobra Kai is the surprise hit, even lifelong fans of The Karate Kid didn't see coming. Combining nostalgia and the kind of long-form storytelling that's so popular on television right now, Cobra Kai is killing it with fans of the original movies and newcomers alike. The cast of fresh new faces is gaining plenty of traction, with this marking many of the featured actors' first major onscreen roles. Among the cast, Annalisa Cochrane is certainly a standout. 
Her Yasmine is one of Cobra Kai's most fascinating characters, starting the show as the kind of popular girl we've seen a million times over. She ran West Valley High like a dictator in season one, before slowly losing her power to the dojo, with Aisha ultimately humiliating Yasmine in front of the entire student body. After taking a backseat in season two, the reformed mean girl returned to the fore in season three and became an unlikely romantic interest for Demetri. If she looks familiar to you, this is probably why. 
Shows that Annalisa Cochrane has starred in
Cochrane hasn't been in the business too long, making her debut with a trio of shorts back in 2014 before nabbing a role in low-budget horror movie Flirting with Madness. A variety of bit parts followed in the high-profile likes of Baby Daddy, Modern Family, The Night Stalker, and Nickelodeon's Henry Danger, before the soaps came calling with Cochrane featuring briefly in Days of Our Lives and later taking a recurring role on The Young and the Restless. TV seems to be predominantly her focus, with the Cobra Kai star also appearing in Broken Visions, Heathers and Kappa Crypto. She's a fan of horror too, starring in Apparition, Shudder's Confessional and Hulu's anthology series, Into The Dark.
Speaking to Close Up Culture in 2019, Cochrane gushed about how much it means to her to be a part of Cobra Kai. She opined, "I think it resonated with people because it's not only this nostalgic piece but also a parable for today." The actress praised the show's approach, noting, "I got into acting because I wanted to tell stories that could shift viewpoints or just create more empathy in this world, and I really had no idea it could be so soon into my career to be a part of it." Of Yasmine herself, the Cobra Kai star advised, "Bullies aren't born bullies, there's often something that made them that way, and I love exploring the opposite perspective because at the end of the day humanizing each other is the only way we can bridge understanding and trust."