The Cobra Kai Actor You Didn't Realize Was In Parks And Rec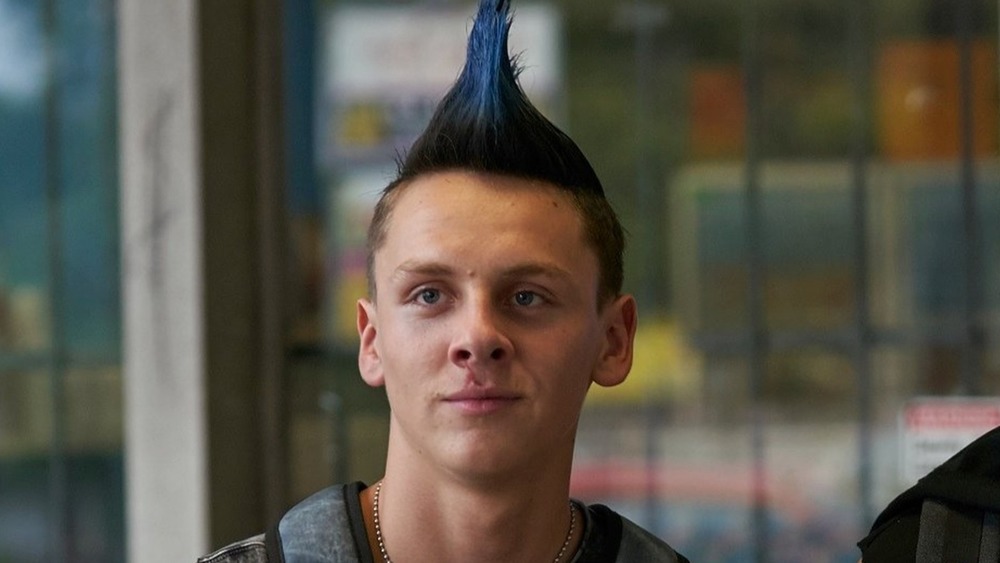 Netflix
Cobra Kai is the surprise Netflix hit that's uniting fans of the original Karate Kid and newcomers alike, thanks to a smart mix of nostalgic throwbacks and likable new characters. Unlike other reboots, including the recent Bill & Ted Face The Music, which found the titular slackers essentially as the same people they were when the series began, just older, Cobra Kai relocates its original characters to now for better and worse. One of the most notable new additions to the dojo is brand-new baddie Eli "Hawk" Moskowitz (via Cinema Blend).
He adopted a wild new, Mohawk-sporting look after being mostly sidelined during the first season. Now, Hawk is looking to prove himself at every opportunity, which naturally rubs everyone up the wrong way. Thankfully, actor Jacob Bertrand's performance is imbued with a soulfulness that suggests Hawk isn't completely irredeemable. He may be barely 20, but Bertrand has an impressive career behind him already — just check his IMDb. There's one role that you may not have spotted him in, however.
Jacob Bertrand was a Pawnee Ranger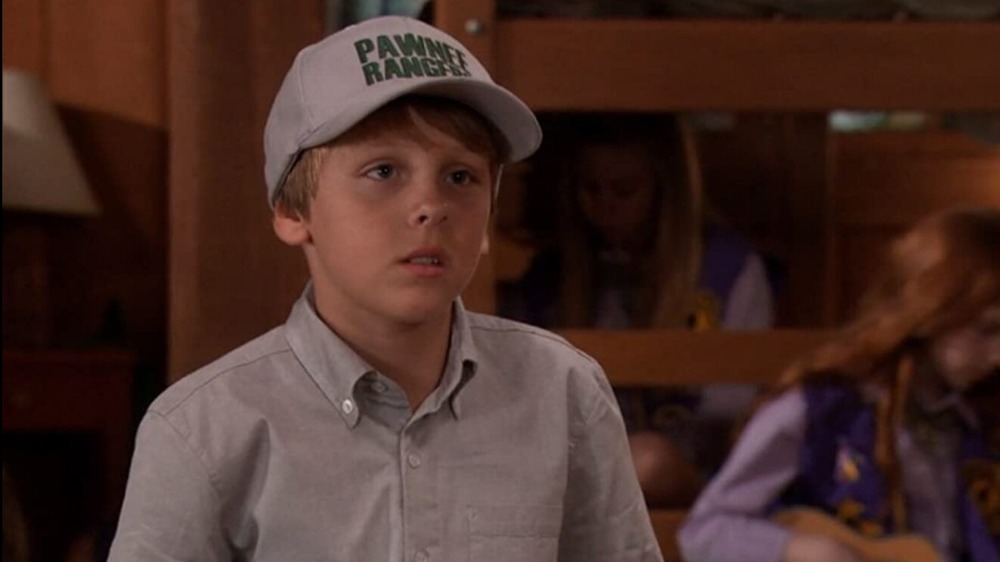 NBC
The young actor has appeared in the likes Ready Player One, The Middle and iCarly over the years but, in 2011, he featured alongside TV icons Leslie Knope and Ron Swanson in beloved sitcom, Parks and Recreation. Eagle-eyed Reddit users spotted that Bertrand played Darren, one of Ron's long-suffering Pawnee Rangers in the fourth episode of season 4, which finds Leslie and Ron facing off in an effort to prove who's better at teaching kids about the wilderness. Naturally, hilarious hijinks ensue as Leslie provides candy and comfort while Ron utilizes a more hard-lined approach.
The actor posted his own throwback to his time on the show on Twitter, which showcased his most memorable Parks and Rec moment (i.e. when he demands some of the girls' candy). Bertrand certainly made an impression, even up against heavy-hitters like Amy Poehler and Nick Offerman, with whom he shared several funny exchanges. Luckily, even after being forced to subsist on a diet of purely beans, he was able to grow up into the watchable bully Cobra Kai viewers love to hate.