Olivia Plath Makes A Heartbreaking Confession
If you or anyone you know is having suicidal thoughts, please call the National Suicide Prevention Lifeline​ at​ 1-800-273-TALK (8255)​.
2020 was undoubtedly difficult for everyone, but Olivia Plath just revealed the intense personal struggle she's dealt with for the last year. On New Year's Day, the Welcome to Plathville star shared an emotional instagram post detailing her mental health struggles toward the end of 2019. "I spent last New Year's Eve feeling scared, alone, sobbing and contemplating suicide," she wrote in the caption alongside a selfie. "I woke up on New Years Day and knew I needed to get help and surround myself with good people if I was going to make it."
Fans of the TLC reality show Welcome to Plathville love the 22-year-old for her honesty and strength, and are commending her in the comments for continuing to be open and vulnerable. The show centers around Barry and Kim Plath and their nine children: Ethan, Hosanna, Micah, Moriah, Lydia, Isaac, Amber, Cassia, and Mercy. The family lives in rural Georgia, where the children remain sheltered from the modern world. "We've structured our lifestyle here so that we can retreat to our piece of heaven on earth," Barry Plath said in the show's premiere episode (via People). His wife, Kim, added that the kids don't have access to technology like video games. 
Olivia is connected to the family by marriage — she and the family's eldest son, Ethan, were wed in 2018. The show documents Olivia's tumultuous relationship with her in-laws and her attempts to convince Ethan to break away from his family. 
'2020 ended up being a year of learning,' she says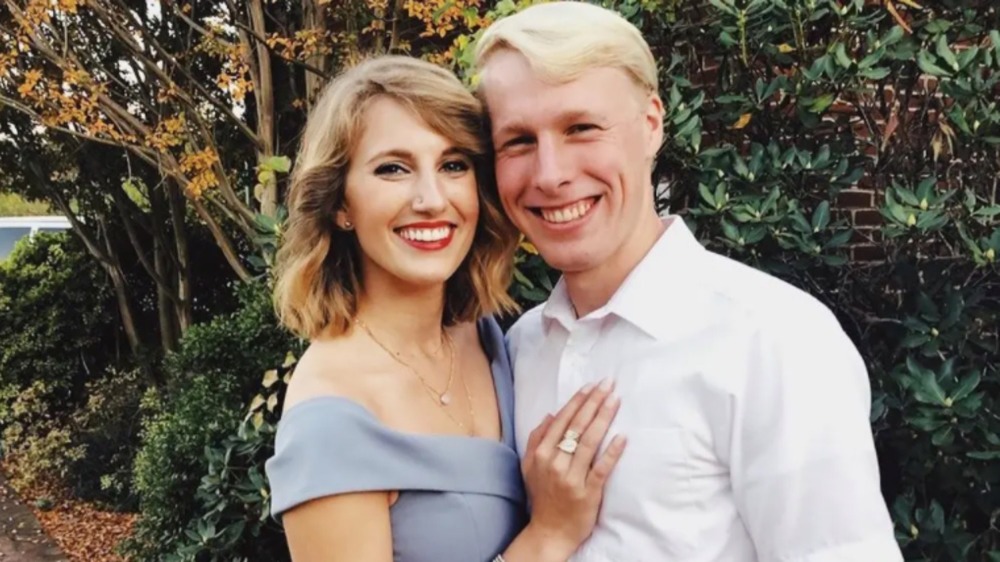 Instagram
Olivia's family struggles were surely an added source of stress in an already stressful time. In her recent Instagram post, she said she had finally decided that 2020 was going to be a time to stop focusing on other people's happiness instead of her own. Obviously, that didn't quite go as planned, but Olivia still managed to take away some important lessons.
"I did start to feel seen, heard and understood this year," her caption reads. "Sometimes it was easy to feel overwhelmed with criticism and hard choices, but I also gained some close confidants who cheered me on and brought me countless smiles, laughs and thoughtful conversations. I did some deep inner reflection, recognized unhealthy patterns, and started to lean into the discomfort."
⠀⠀⠀⠀⠀⠀⠀⠀⠀
"2020 ended up being a year of learning instead of fun," she continues. "And I underestimated how much I actually needed that. I don't know how different 2021 will be, but tonight I'm with people who love me instead of being alone." The post is flooded with supportive comments from followers. "I love your personality, how you express yourself and speak your mind," one user writes. "You're absolutely beautiful and so inspiring!" 
Olivia ends the caption by saying that she has a therapy appointment for the next week and will continue working on her mental health. "Instead of claiming this year for my happiness," she says, "I want to continue to learn and grow for the benefit of myself and others."