LeAnn Rimes Is Worth More Than You Think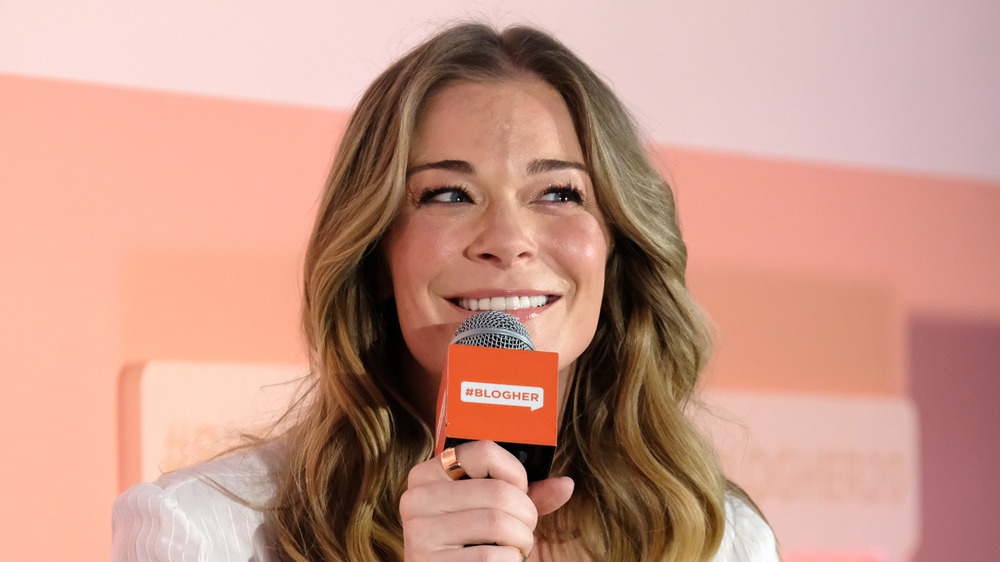 Sarah Morris/Getty Images
LeAnn Rimes is a singer, songwriter, and actress who is probably most well-known for her extensive career in country music. Rimes starting singing when she was two years old, released an album when she was 11, had a hit on the county charts with "Blue" when she was 13, and had two Grammys by the age of 14 — becoming the youngest person ever to win a Grammy (via Britannica). Her breakout song "How Do I Live" became both a county and pop hit and put Rimes on just about everyone's radar when it debuted in 1997 (via Billboard). Since then she's sold more than 37 million records world-wide (via Curb Records).
With fame and fortune starting as a teen, LeAnn Rimes has amassed an impressive net worth of $10 million, according to Celebrity Net Worth. However, it seems that all that success comes with a hefty price tag. 
Rimes has opened up in recent years about the struggles she faced as an emerging artist, and the toll that fame has taken on her mental health. She told Music News that her life hasn't been as rosy as people might imagine. "There was so much emptiness and sadness amidst joy," Rimes revealed. "And I had to be LeAnn Rimes, the entity, not LeAnn Rimes, the person. I was very fragmented."
LeAnn Rimes has struggled with mental health issues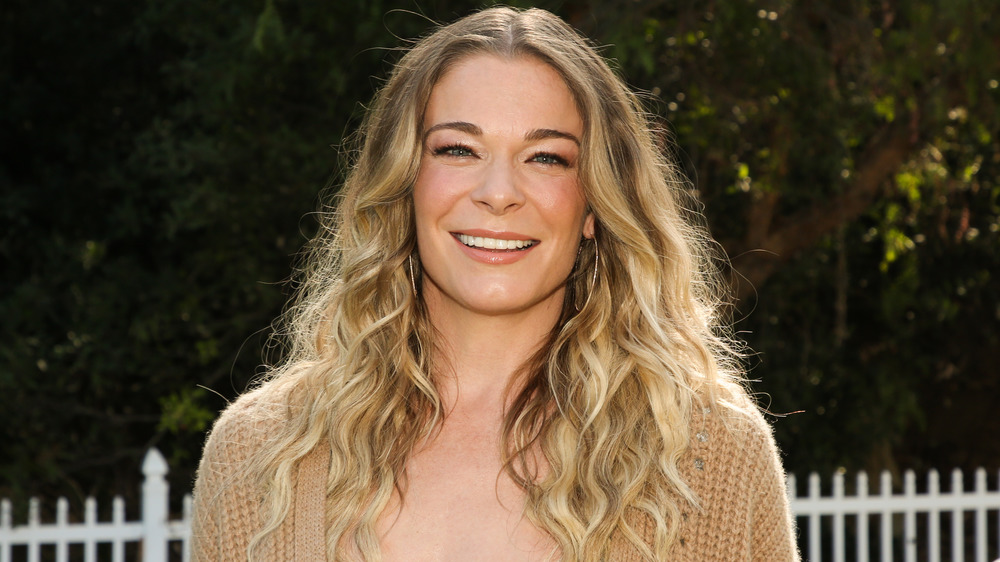 Paul Archuleta/Getty Images
In 2012, Rimes decided to seek professional help for anxiety and stress. Her representative, Marcel Pariseau, told People at the time, LeAnn has voluntarily entered a 30-day, in-patient treatment facility to cope with anxiety and stress. While there will be speculation regarding her treatment, she is simply there to learn and develop coping mechanisms. While privacy isn't expected, it's certainly appreciated."
It turns out that the help was much needed, and that it worked. In December 2020, Rimes appeared as a guest on the Tamron Hall Show and spoke about what a gift seeking treatment turned out to be. 
"It was the best gift I could've given myself" she said. "I constantly had people around me my whole life, whether it be parents, my ex-husband, a manager or agent, all the world's eyes were on me constantly. Talk about co-dependency. I had never been alone really until being in treatment for anxiety and depression."