Here's Why Donald Trump Has 'MySpace' Trending On Twitter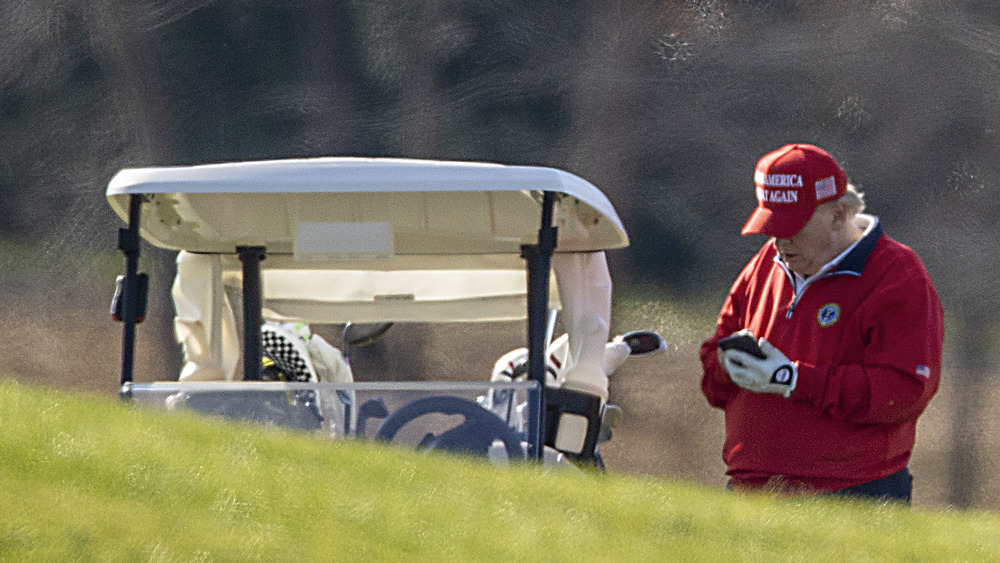 Tasos Katopodis/Getty Images
It's been a while since any of us have heard the word "MySpace". The OG social media platform was big in the early 2000s until it eventually got beaten down by an up and coming site called Facebook (via The Guardian). 
But MySpace is taking over again — this time as a trend on Twitter, after the social media giant permanently suspended President Donald Trump's account for violating its policies. Because Facebook and Instagram also slapped the president with an indefinite block from posting (via USA Today), and because as one Twitter user put it, "Twitter without Trump is about as relevant as MySpace or AOL," it became apparent that there was only one place for Trump to go on social media, and Twitter users let him know where that should be.
The Oatmeal tweeted, "BREAKING: Trump team scrambles to make a MySpace page. 'We're still in this fight!' they say, rolling up their sleeves as they hunker down in front of their last-remaining Compaq Presario." Others shared photos of Trump on the phone with captions like, "Please remain on hold. Thank you for contacting MySpace customer service," as well as screenshots with a proposed Myspace layout. One Twitter user even suggested that Trump amend his list of Top 8 on MySpace profile, saying: "BREAKING: the president has removed mike pence from his top 8 on myspace."
MySpace began trending after Trump was banned from Twitter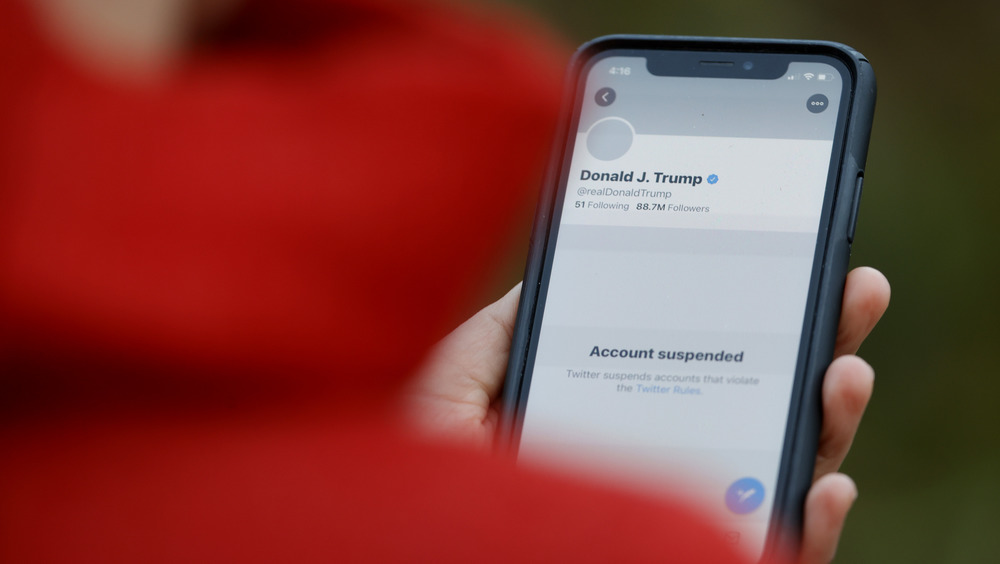 Justin Sullivan/Getty Images
Twitter explained its position on permanently banning Trump's account, saying, "After close review of recent Tweets from the @realDonaldTrump account and the context around them — specifically how they are being received and interpreted on and off Twitter — we have permanently suspended the account due to the risk of further incitement of violence."
The decision came after an initial 12-hour Trump suspension. When the president came back on and got back to tweeting, the social media platform said it had considered the tweets as a glorification of violence, and that "these two Tweets must be read in the context of broader events in the country and the ways in which the President's statements can be mobilized by different audiences, including to incite violence, as well as in the context of the pattern of behavior from this account in recent weeks."
Some social media users are celebrating the suspension, with comedian and viral Trump impersonator Sarah Cooper tweeting: "I like the president's new tone! Silent!"