Trump Family Reacts To Donald Being Banned From Twitter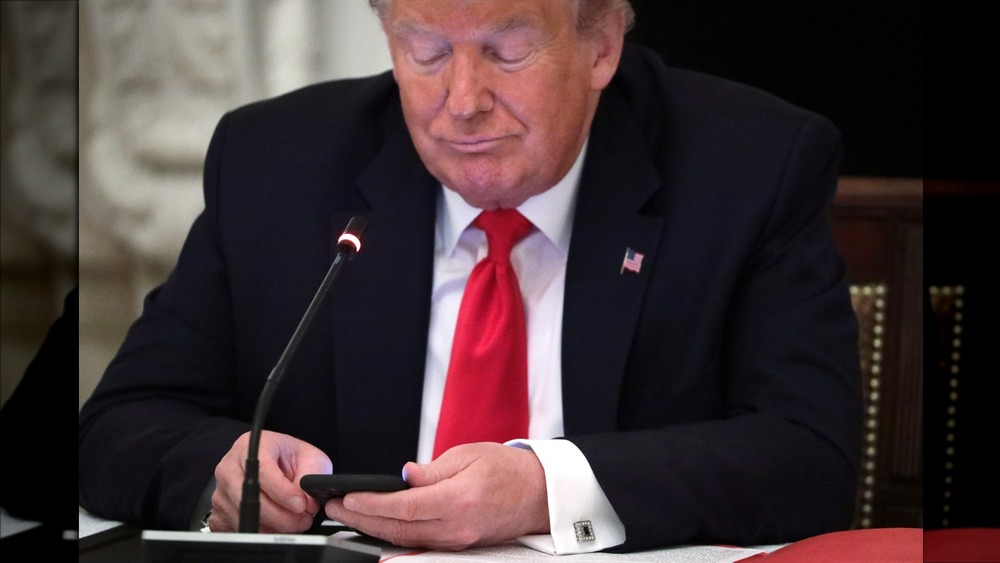 Drew Angerer/Getty Images
The Trump family are nothing if not loyal to outgoing President Donald Trump and are usually the first to jump to his defense. But barely a peep was heard out of the family on social media into the weekend after Trump was ejected from Twitter and other social media platforms on Friday Jan. 8 as a result of the violence at the U.S. Capitol this week.
The last post on first lady Melania Trump's @FLOTUS account is a New Year greeting from Jan. 1, 2021. Sources tell CNN that the first lady was busy: "Photos were being taken of rugs and other items in the Executive Residence and the East Wing." She has said in the past that she wants to write a coffee table book about her time in the White House and has been working on that project. 
Ivanka, who had sent a message of support to the rioters and called them "American Patriots" in a deleted tweet, has not resurfaced since her comment on January 7 calling for "healing and reconciliation." Eric Trump has also stayed silent, as has his wife Lara who is also active on social media.
Donald Trump Jr. called the ban 'a violation of freedom of speech'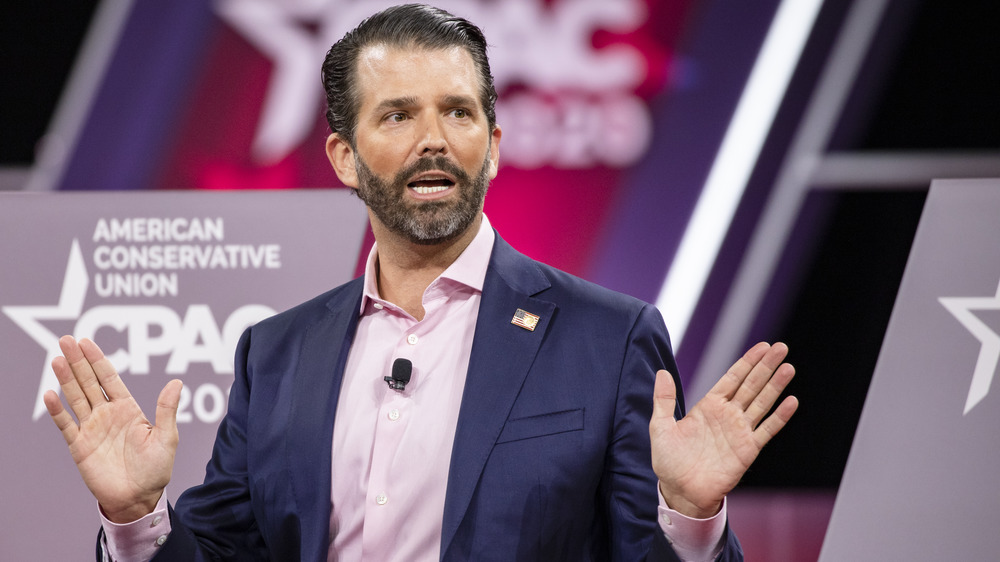 Samuel Corum/Getty Images
Tiffany Trump has been more active on Twitter, though her comments were largely made during her father's initial 12-hour Twitter suspension. She had retweeted her portions of her father's video (they have since been taken down) as well as a comment by a close Trump aide committing to an orderly transition on January 20. Like her two other older siblings she has not been seen since the ban was made permanent.
Donald Jr. has been far less circumspect. He has tweeted several times in the Trump vacuum, peddling his book and referring to what he refers to as the death of free speech. In one post, he tweeted, "It continues... Big tech has totally eliminated the notion of free speech in America."
Trump violated their terms of use, Twitter says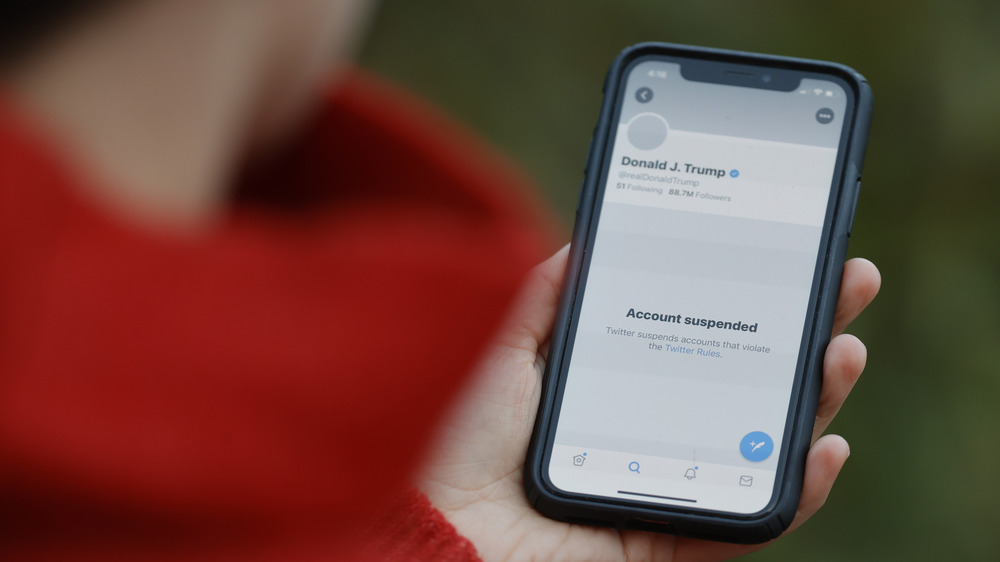 Justin Sullivan/Getty Images
It might be helpful to remember that before any of us gain access to a social media platform, we're all asked to sign off and agree to many Terms and Conditions. Truth be told, most — if not all of us — skip over just to get to the bottom. Twitter, as well as the other social media platforms, has been clear with the reasons why Donald Trump has lost access.
Twitter, in particular, took pains to point out that Trump had already been given a warning. In a blog post, the company said: "In the context of horrific events this week, we made it clear on Wednesday that additional violations of the Twitter Rules would potentially result in this very course of action. Our public interest framework exists to enable the public to hear from elected officials and world leaders directly. It is built on a principle that the people have a right to hold power to account in the open."