The Parks And Recreation Character You May Not Realize Passed Away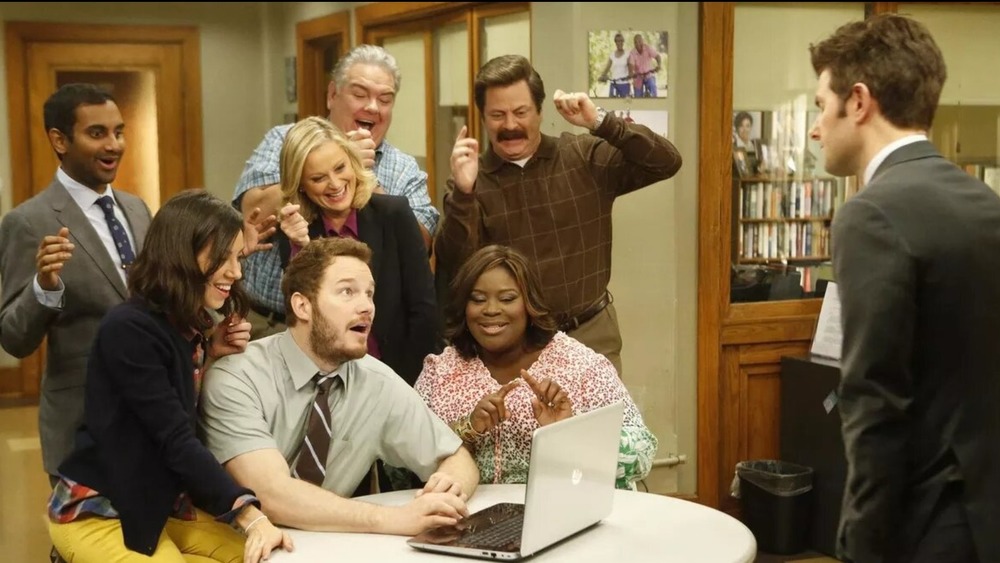 NBC Universal
Parks and Recreation is impervious to ageing, no matter how many times we revisit it. Led by Amy Poehler's unstoppable, endlessly optimistic local politician Leslie Knope, the show is life-affirming in the extreme. The humor isn't saccharine, however, with plenty of highly sarcastic and even downright dark jokes sprinkled in for good measure. Parks and Rec's popularity is unsurprising — there isn't a dud in the large ensemble cast and the central theme of being a good person even in the harshest circumstances, is universal. 
It's difficult to pick a fan favorite character amongst a whole cast of fan favorite characters, but there are several obvious choices from the delightfully acerbic Ron Swanson to Leslie herself. There's one character, however, whose tenure on the show wasn't without incident but whose memory lives on in spite of every little mistake he made. This particular character was so often mistreated by his colleagues, in fact, you might not even have registered that he'd passed away in canon. 
This Parks and Recreation fan favorite's legacy lived on in a big way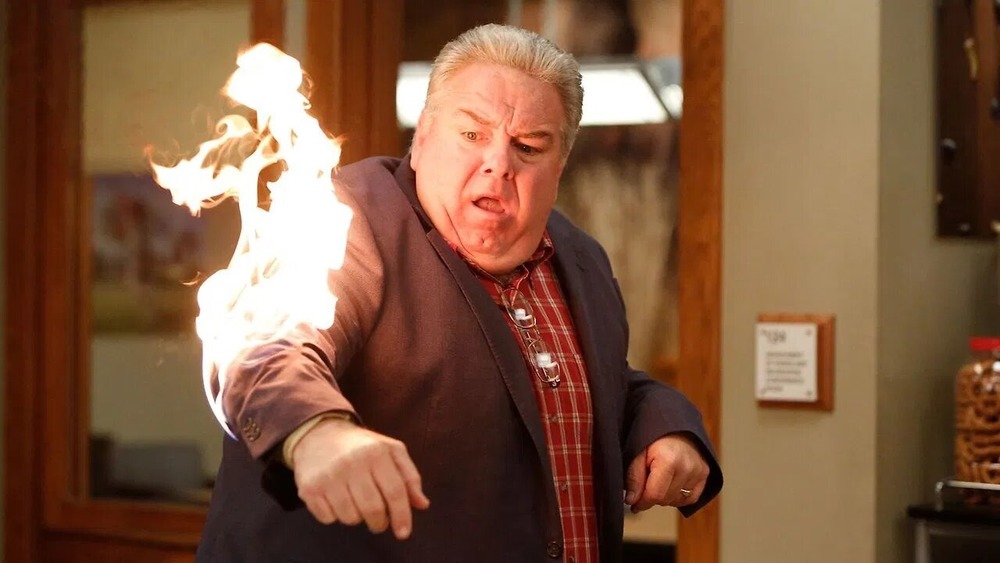 NBC Universal
During the show's flash-forward seventh season, it's revealed that poor long-suffering Jerry Gergich — who's also been called "Larry Gengurch," due to accidentally referring to himself by that name at one point, Larry and Terry during his time with the department — has finally been given his rightful name, Garry, thanks to Donna. The good times keep on rolling for the sweet-natured, but undoubtedly accident-prone, city employee as he's elected mayor of Pawnee after the interim mayor dies. During the finale's further flash-forward, Garry gets re-elected over and over and over, basking in the glory of finally being able to serve the city he loves so much. 
However, although Garry lives to 100, he ultimately perishes simply as a result of old age (rather than one of his many ailments). His legacy lives on, at least, thanks to Garry's indomitable spirit, which was evident even if his mean-spirited colleagues did their best to dampen it. Still, his surname is misspelled on Garry's gravestone. In an interview with Esquire, actor Jim O'Heir, who played Garry (he originally auditioned for Ron, however!) admitted his favorite episode was the finale. "I read that script, and they do something that I've never seen done in a sitcom. I just thought, They've nailed it," he gushed. And, on how you can avoid being the office Jerry, O'Heir advises, "Don't be a spiller. And understand the Internet."