Things About The Muppets Only Adults Seem To Catch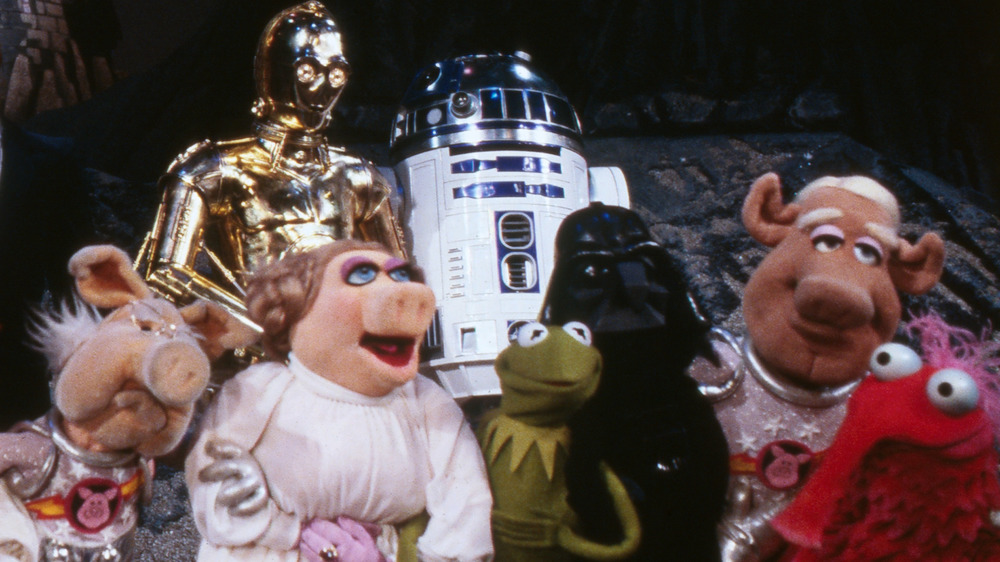 United Archives/Getty Images
Kermit, Miss Piggy, Fozzie Bear, Gonzo, Animal, the Muppets. Created in 1955 by the late Jim Henson, the famous felt-faced ensemble remains as recognizable today as any group of entertainers one can name. More than six decades in and they keep bringing the laughs, changing with the times; their latest offering Muppets Now, a streaming TV series that debuted on Disney+ in July of 2020.
As it has always been, this generation's Muppets offer something for the entire family. In its review of Muppets Now, The Washington Post wrote: "Light, family-friendly return is familiar yet fresh." The key is "family," meaning that it is content that kids and adults should both enjoy, and most importantly together. This said, the humor of the Muppets has always been undeniably sophisticated, and that's why there are so many things about the troupe that only adults will catch.
Looper provides an impressive rundown of the types of jokes, gags, and references that really only an older viewer will notice while watching the Muppets perform. For instance, a nod to Hare Krishna; literary works from Frost, Shakespeare, and Carroll; hippie culture; spoofs of shows like Lost in Space; all the famous guest stars; and the struggles of keeping a business (e.g., a variety show) going, considering things like budget, talent, and a dearth of fresh ideas. Also, while kids will delight in seeing the puppets move, talk, and act real, only adults will appreciate the skill it takes to create such flawless puppetry.
The double-edged sword of Sesame Street success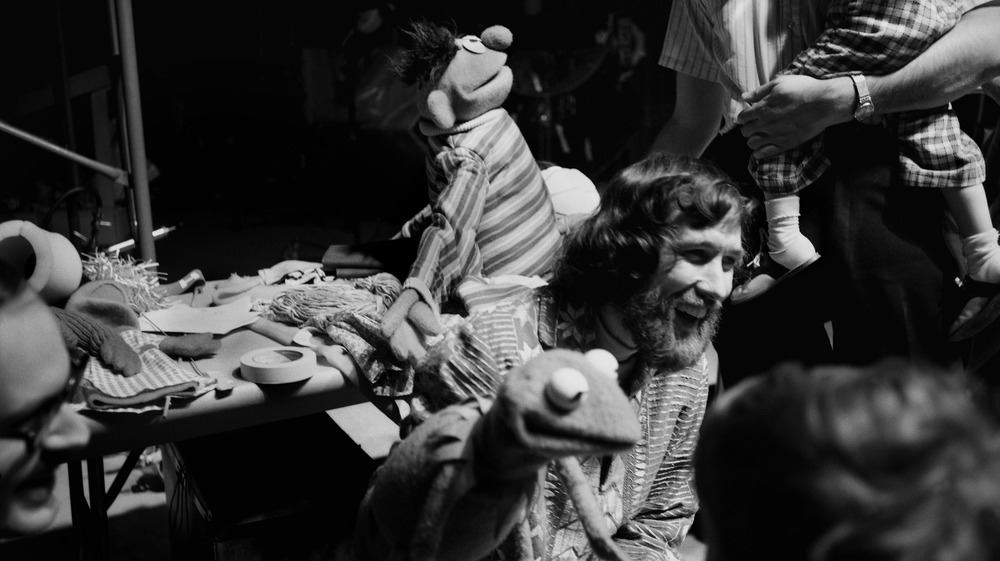 David Attie/Getty Images
The Muppets first appeared on Sesame Street in 1969, and remain a player of the long-running series to this day. Their debut introduced the Muppets, like Kermit (Henson's alter ego), to millions more, gaining a legion of faithful fans. I mean, who can forget Kermit's powerful message of identity and self worth in "It's Not Easy Bein' Green"? It is through Sesame Street that many of us first discovered the Muppets.
But as Jim Henson and the other creators will tell, "the Muppets are not Sesame Street," and that's why when they perform as the Muppets in their own show or in films or in ads, their humor is a bit different: the kind of two-level humor that will include gags, hijinks, and especially references that only adults will catch — and laugh (grin and double take) at. In Jim Henson: The Biography, the legendary puppeteer called the Muppets' Sesame Street success "odd" because "we're really not kid-oriented. About 95% of all the things I've ever done [have] been for adults."
In an interview with Collider, Frank Oz (Miss Piggy, Fozzie Bear, Animal) similarly noted that as adults in their 30s, 40s, and 50s, they didn't really know how to write (solely) for kids. And so, naturally, there would be certain things about the Muppets that only adults would pick up on. He said, "When I was a kid I didn't know what I liked, so how would I know what a kid likes now at my age?"
The legacy of the Muppets and The Muppet Show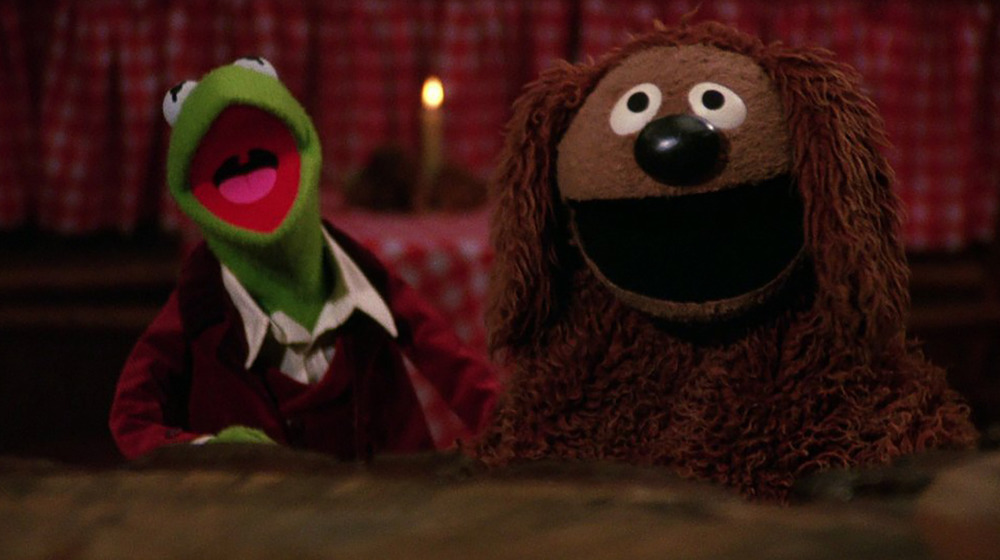 The Muppets
The Muppet Show aired for five seasons from 1976-81. It was Jim Henson and company's chance to put on a show that was again, not Sesame Street. As fans know, The Muppet Show took viewers behind the scenes as (forever frazzled) Kermit and the gang attempted to stage a variety show and keep it going, even as things were falling apart around them. As Kirk Thatcher shared with The Muppet Mindset, the pilot was actually named "Sex and Violence" and introduced the Muppets to primetime — and made clear it was not "a kid-franchise."
And so, when adults watch the Muppets, they will often see things that will go over the heads of the kids they're watching them with. Thatcher compared the Muppets to Monty Python. Others have compared the troupe to Saturday Night Live, while the short-lived 2015 reboot (misfire) was likened to 30 Rock, a kind of mockumentary-type show. And even with the more G-rated Muppets Now (no longer geared to primetime), the same holds true, as the Muppets deal with the challenges of creating a must-see streaming show.
In its 1978 review of The Muppet Show (at that point, the highest-rated series on TV), TIME magazine called it "the only adult show on television." And in its analysis of the 2015 reboot, BBC News noted that the legacy of the Muppets lies in its cultural influence, as seen in acclaimed adult-animation series like The Simpsons or a BoJack Horseman, where "'cartoon' does not equal kiddie, just as 'puppet' does not equal kiddie."