The Truth About Flu Season During The COVID-19 Pandemic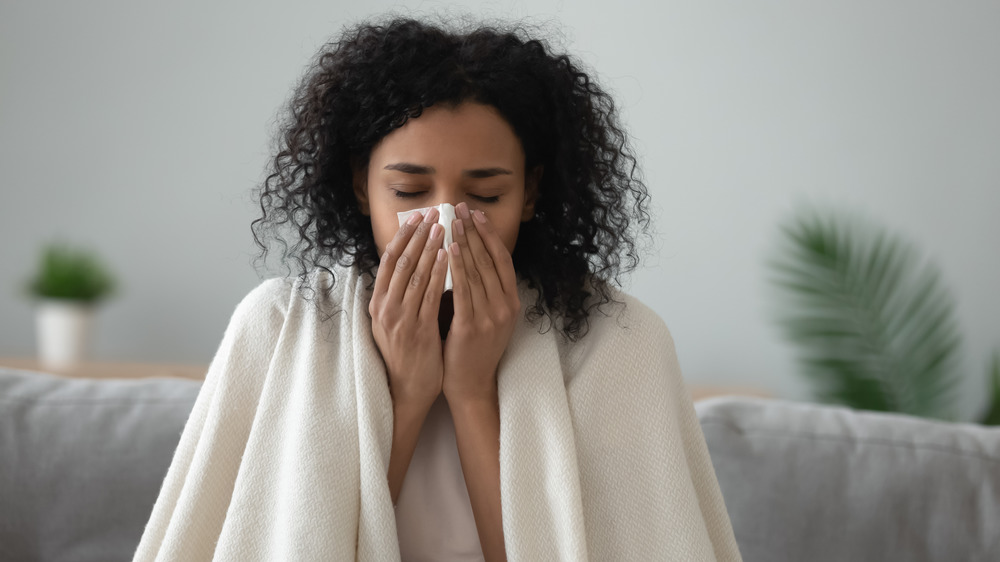 Shutterstock
As the COVID-19 pandemic raged throughout the last 12 months, we were warned not to forget that cold and flu season was coming in hot and, in spite of the fact that there was already a deadly virus to contend with, we could still fall victim to those comparatively normal ailments. However, new research suggests the flu wasn't as much of an issue this past winter as anticipated.
This is thanks, in large part, to the fact most people are being extra careful because of the ongoing pandemic and are mixing less with others in general, too. As Healthline advises, flu activity was surprisingly low in 2020 and more jabs were requested, and provided, than ever before with vaccination rates strong across the board. Of course, the flu could still come back with a vengeance and we should always remain vigilant regardless. But the news is mostly positive.
The flu wasn't as much of a threat in 2020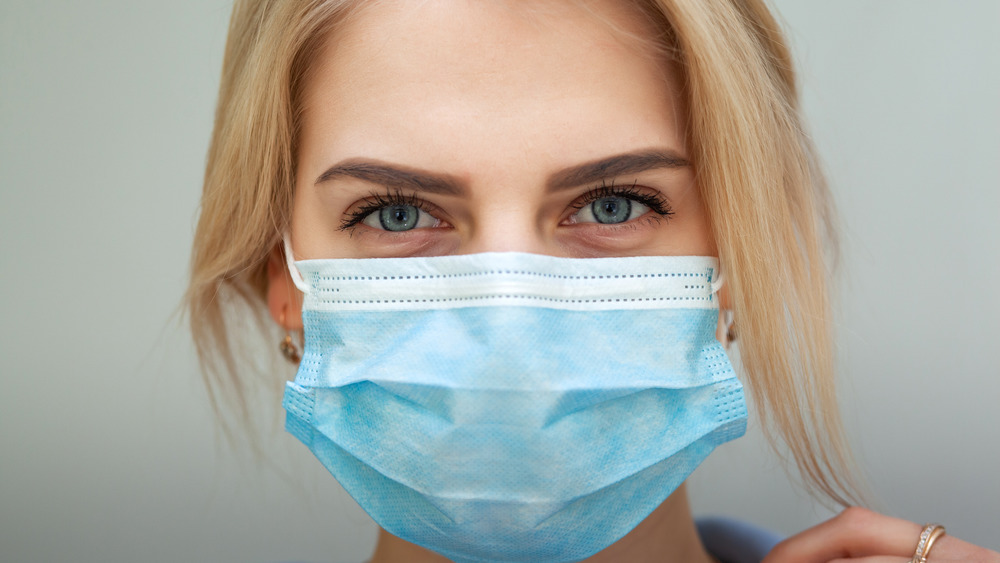 Shutterstock
USA Today reports the flu was barely an issue, as per data recently released by the U.S. Centers for Disease Control and Prevention. To put it into perspective, 2019 cases were recorded at 65,000 during the period from Sept. 29 to Dec. 28. The same period in 2020 reported just 1,016 cases — a significant difference. Obviously, more of us are getting flu shots than ever before simply because we're terrified of falling ill. This, combined with social distancing, strict mask wearing and more rampant hand washing practices, all help prevent the transmission of the flu virus. In fact, there was less clinical lab testing in the final quarter of the year because less flu virus was circulating in general.
As Dr. Marie-Louise Landry, a Yale Medicine infectious diseases expert and the director of the Yale Clinical Virology Laboratory, told Healthline, "By this time in December last year, we had diagnosed over 100 flu cases in our laboratory. This year we have had none." It's worth noting, however, that although these numbers are highly encouraging, they also emphasize how easily COVID-19 is spread. "It says that it's more contagious and that it's less forgiving of any lapses of these types of prevention measures," advised Dr. David Hooper, chief of the infection control unit at Massachusetts General Hospital. Many transmissions are courtesy of carriers with no symptoms, too. 
However, the flu season is still upon us, so if you're concerned, get your shot ASAP and ensure you're not taking any chances.