Here's Why Bill Belichick Is Declining Donald Trump's Major Honor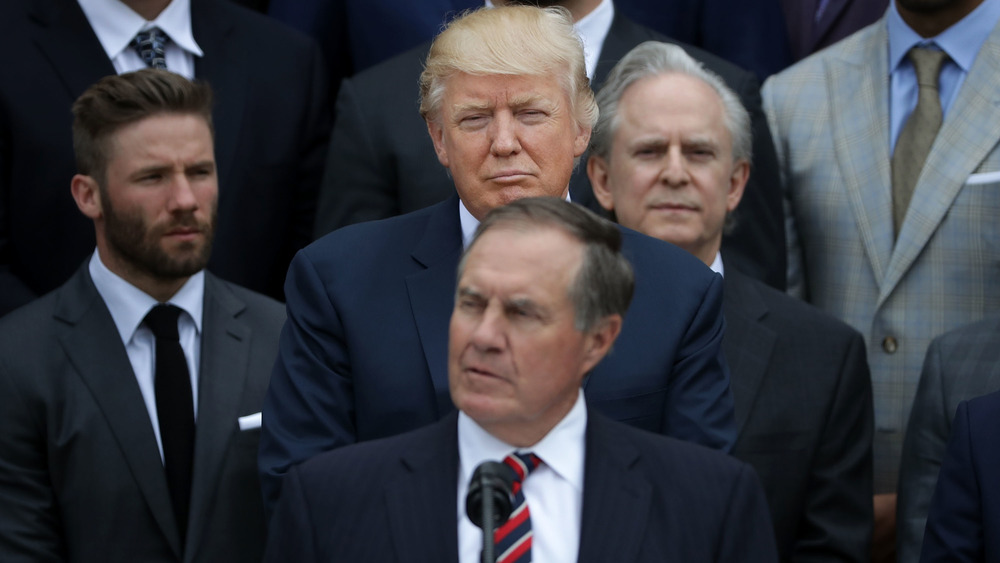 Chip Somodevilla/Getty Images
In the wake of the January 6, 2021, attack on the United States Capitol, staffers and cabinet members from the Donald Trump administration have resigned en masse (via The New York Times). But Trump officials aren't the only ones trying to distance themselves from the president as his days in office come to a tumultuous end.
Bill Belichick, New England Patriots head coach and a longtime friend of Trump's, announced on Monday, January 11, that he would not accept the Presidential Medal of Freedom as previously planned, as reported by The Wall Street Journal.
"Recently, I was offered the opportunity to receive the Presidential Medal of Freedom, which I was flattered by out of respect for what the honor represents and admiration for prior recipients," Belichick said in a statement. "Subsequently, the tragic events of last week occurred and the decision has been made not to move forward with the award. Above all, I am an American citizen with great reverence for our nation's values, freedom and democracy."
The Presidential Medal of Freedom is considered the highest civilian honor in America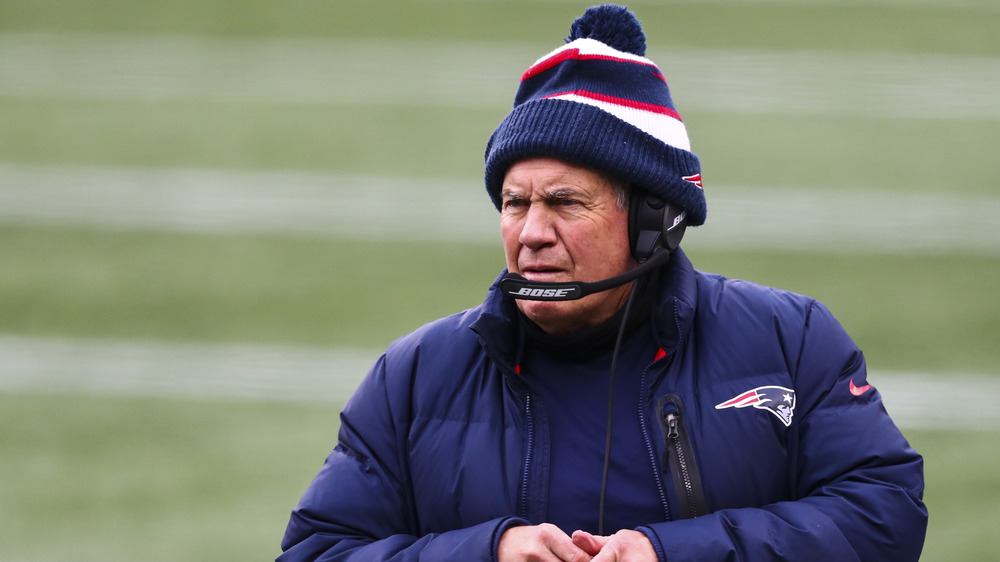 Adam Glanzman/Getty Images
The Presidential Medal of Freedom was established by John F. Kennedy in 1963. According to The White House's official website, it is awarded "to individuals who have made exceptional contributions to the security or national interests of America, to world peace, or to cultural or other significant public or private endeavors."
During the 2016 election, Belichick expressed his support for Trump but claimed he's "not a political person" and that his praise stemmed from his longtime friendship with the president (via CNN). It's unclear exactly how he reached the decision to decline the Presidential Medal of Freedom, but Belichick has received public pressure to turn it down. "This president has made a mockery of the Presidential Medal of Freedom," Rep. Jim McGovern of Massachusetts told CNN. "Look at who he has given it to in the last week, people like Devin Nunez and Jim Jordan. I mean, please. Bill Belichick should do the right thing and say, 'no thanks.'"
Sen. Ed Markey of Massachusetts also weighed in, noting that the ceremony was scheduled for the very same day the House may hold an impeachment vote. "He should just say no," Markey told Boston Public Radio. "That could be the day that Donald Trump is being impeached in the United States House of Representatives for inciting an insurgency against the United States" (via The Boston Globe).