Here's How Much Aaron Rodgers Is Really Worth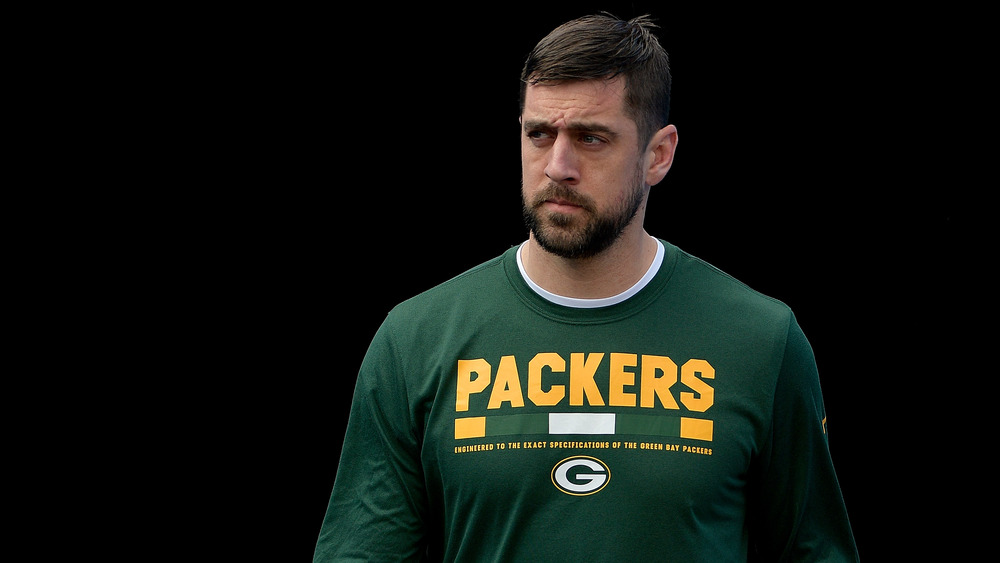 Grant Halverson/Getty Images
Aaron Rodgers is one of the most celebrated players in the NFL, changing what it means to be a quarterback. He's currently the only quarterback in the history of football to have less than 10 interceptions and numerous 40-plus touchdowns, per CBS. But unlike many football players, Rodgers' life off the field commands just as much interest as his storied career. He's been linked to many famous ladies over the years including Danica Patrick and Olivia Munn.
Rodgers isn't a fan of the attention, however, taking "the media" to task for allegedly writing lies about him during one of his regular appearances on the Pat McAfee Show. More recently, though, he claimed to have a newfound appreciation for everything, explaining, "I have just a new and increased love of life and I have made decisions and changes and habits that put me in a lot better headspace." Naturally, the massive fortune he's sitting on probably helps. 
Aaron Rodgers knows there's life after football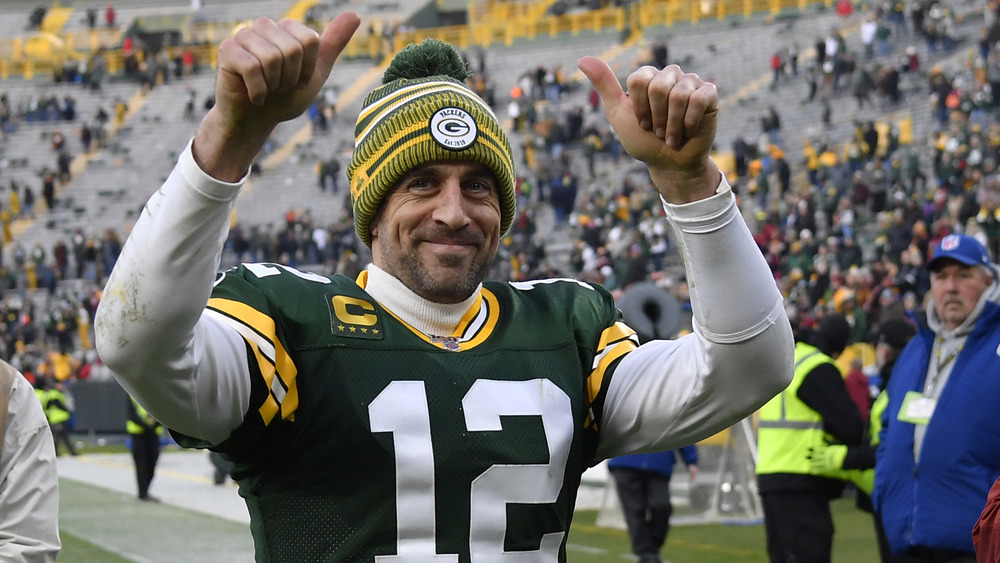 Quinn Harris/Getty Images
Rodgers' career is far from over and he continues to go from strength to strength, but the celebrated athlete has a plan for what happens after — if and when the time comes to step off the field for good. Speaking to Artful Living, Rodgers noted, "When I'm done playing, I'm going to have hopefully many, many, many decades of life left, and I'm going to keep doing the things that I enjoy now but have more time for them." 
Rodgers looks forward to "traveling, philanthropic trips, supporting incredible organizations, seeing the world with people I love, spending time with the people who are important to me, [and] continuing to do the business stuff." The NFL superstar opined, "Quality of life is so important... I'm trying to figure out what that looks like within my career. It will probably be a little easier as far as time management once I'm done playing." 
"Wealthy" doesn't begin to describe the NFL star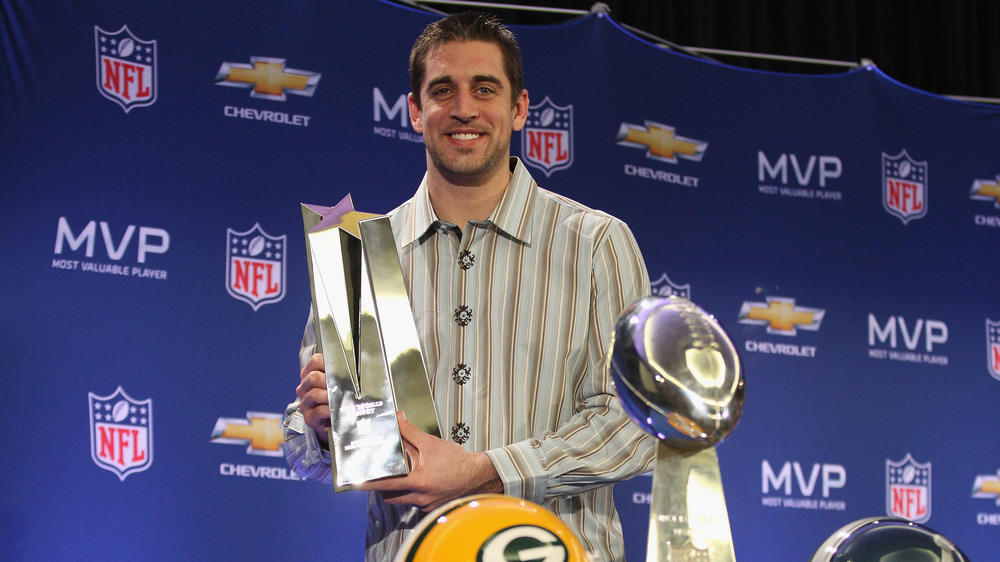 Streeter Lecka/Getty Images
Rodgers diversified his income by taking an ownership stake in the NFL. He was the first active player in history to do so, as Celebrity Net Worth notes. Rodgers has also enjoyed several lucrative advertising and sponsorship deals over the years, for the likes of State Farm Insurance, Adidas, Sharpie, and Pizza Hut. His deal with State Farm was valued at an estimated $2 to $3 million and is widely considered one of the biggest endorsement deals in the NFL. 
In 2013, Rodgers became the highest paid player in NFL history with a $110 million contract extension. In 2018, he signed a further $134 million extension, which will increase to $180 million when all is said and done. The NFL star earned a whopping $400,000 a day from August 2018 to March 2019, as per his contract. By 2023, when it ends, Rodgers will have earned a whopping $315 million overall. He's personally worth $120 million. Now pick your jaw back up off the floor.